News
| March 6, 2015
NASA Media Telecon Today: First Spacecraft Successfully Enters Orbit Around a Dwarf Planet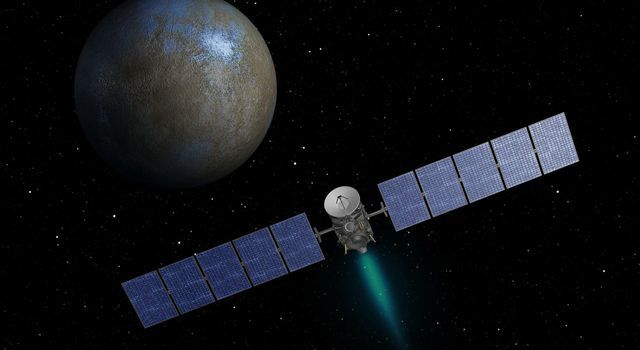 NASA will host a media teleconference at 11 a.m. PST (2 p.m. EST) today to discuss the historic arrival of the agency's Dawn spacecraft at the dwarf planet Ceres.
Ceres, located in the main asteroid belt between Mars and Jupiter, is the largest unexplored world of the inner solar system. Dawn is not only the first spacecraft to reach a dwarf planet, it is the first spacecraft ever to orbit two different worlds in deep space.
Dawn was the first spacecraft to orbit a body in the main asteroid belt when it explored the giant asteroid Vesta from 2011 to 2012.
Participants in the teleconference will be:
• Jim Green, director, Planetary Science Division, NASA Headquarters, Washington
• Carol Raymond, Dawn mission deputy principal investigator, Jet Propulsion Laboratory, Pasadena, California
The teleconference will be streamed live on NASA's website, at:
For information about NASA's Dawn mission, visit: