News
| September 18, 2017
10 Things, Sept. 18: The Asteroid That Could Unlock Our History, Destiny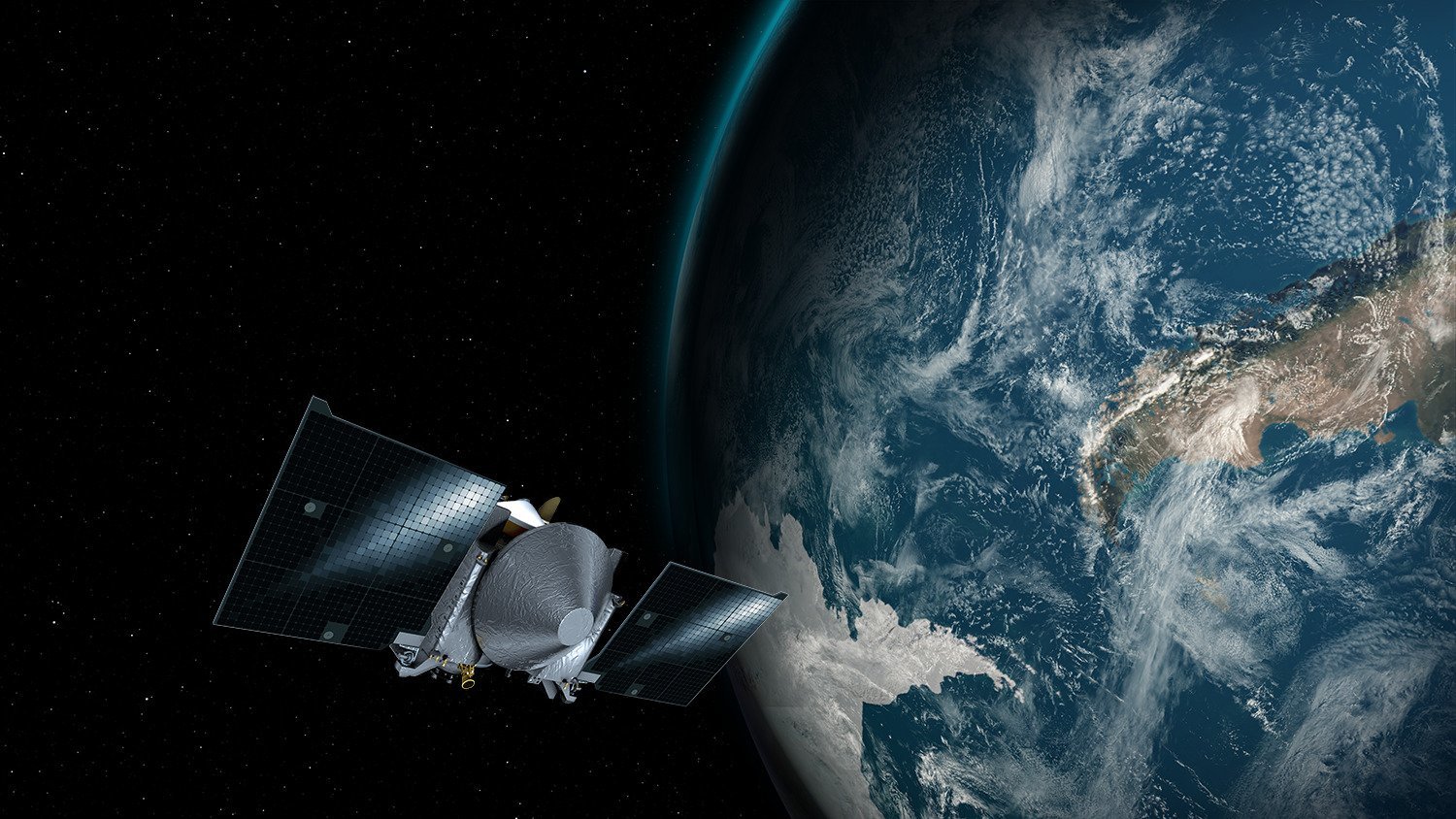 You can see history in the making on Sept. 22: That's the day OSIRIS-REx—the first U.S. mission to carry samples from an asteroid back to Earth—will make a close approach to Earth as it uses our planet's gravity to slingshot itself toward the asteroid Bennu. Over the course of several days, observatories and amateur astronomers will be able to spot the spacecraft. Below, 10 things to know about this incredible mission that will bring us the largest sample returned from space since the Apollo era.
1. Big deal. OSIRIS-REx seeks answers to the questions that are central to the human experience: Where did we come from? What is our destiny? Asteroids, the leftover debris from the solar system formation process, can help us answer these questions and teach us about the history of the Sun and planets.
2. That's a long acronym. Yup. OSIRIS-REx stands for the Origins, Spectral Interpretation, Resource Identification, Security-Regolith Explorer spacecraft. The gist: It will rendezvous with, study, and return a sample of the asteroid Bennu to Earth.
3. Lots of instruments, too. Explore what each one will do in this interactive.
4. Nice to meet you, Bennu. Scientists chose Bennu as the mission target because of its composition, size, and proximity to Earth. Bennu is a rare B-type asteroid (primitive and carbon-rich), which is expected to have organic compounds and water-bearing minerals like clays.
5. Hard knock life. Bennu had a tough life in a rough neighborhood: the early solar system. It's an asteroid the size of a small mountain born from the rubble of a violent collision, hurled through space for millions of years and dismembered by the gravity of planets—but that's exactly what makes it a fascinating destination. Watch this NASA video on Bennu's long, mysterious life.
6. High-fives all around. In 2018, OSIRIS-REx will approach Bennu and begin an intricate dance with the asteroid, mapping and studying Bennu in preparation for sample collection. In July 2020, the spacecraft will perform a daring maneuver in which its 11-foot arm will reach out for a five-second "high-five" to stir up surface material, collecting at least 2 ounces (60 grams) of small rocks and dust into a sample return capsule.
7. Home sweet home. OSIRIS-REx launched on September 8, 2016 from Cape Canaveral, Florida on an Atlas V rocket. In March 2021, the window for departure from the asteroid will open and OSIRIS-REx will begin its return journey to Earth, arriving two-and-a-half years later in September 2023.
8. Precious cargo. The sample will head to Earth inside of a return capsule with a heat shield and parachutes that will separate from the spacecraft once it enters the Earth's atmosphere. The capsule containing the sample will be collected at the Utah Test and Training Range. Once it arrives, it will be transported to NASA's Johnson Space Center in Houston for examination. For two years after the sample return (from late 2023-2025) the science team will catalog the sample and conduct the analysis needed to meet the mission science goals. NASA will preserve at least 75% of the sample at NASA's Johnson Space Flight Center in Houston for further research by scientists worldwide, including future generations of scientists.
9. Knowledge is power. Analyzing the sample will help scientists understand the early solar system, as well as the hazards and resources of near-Earth space. Asteroids are remnants of the building blocks that formed the planets and enabled life. Those like Bennu contain natural resources such as water, organics and metals. Future space exploration and economic development may rely on asteroids for these materials.
10. Hitch a ride. Journey with OSIRIS-REx as it launches, cruises, and arrives to Bennu in this interactive timeline.