Welcome to the updated saturn.jpl.nasa.gov, homepage of the Cassini mission to Saturn.
We've enhanced the website to improve its performance on all devices and screen sizes – from phones to 40-inch monitors. Most importantly, we are intensifying our focus on telling the epic story of a mission that began long before it launched in October 1997 and continues with a very unique science phase ahead.
A year from now Cassini will begin its Grand Finale orbits, diving between Saturn and the rings, before plunging into Saturn's atmosphere on September 15, 2017. We hope the site will make it even easier to follow Cassini's new path into uncharted regions as well as revisit her historic ten plus years of scientific discovery and engineering achievement.
Stay tuned. We plan to add new features, new stories and new images each month.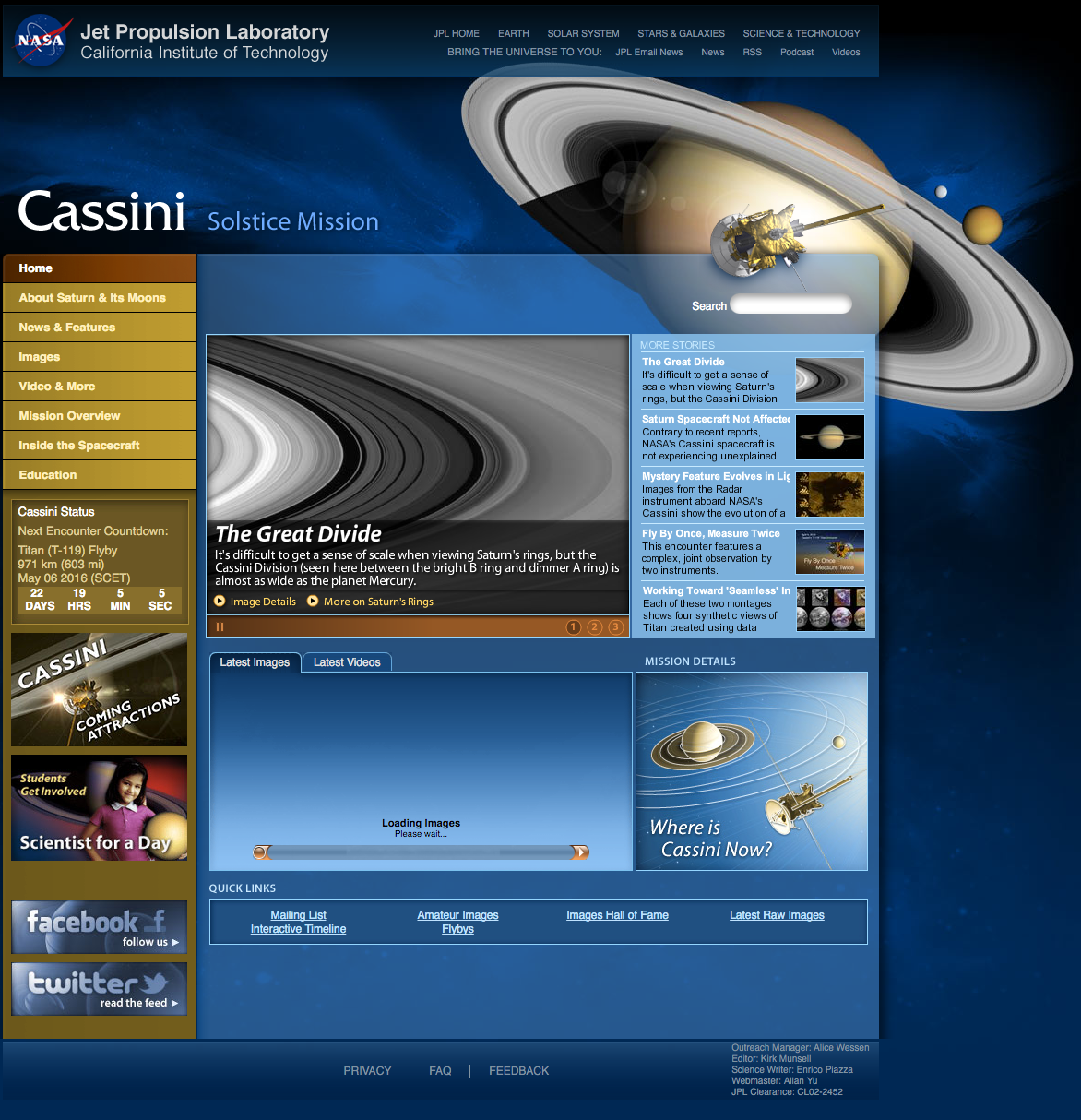 Some new features include:
The Journey
This immersive, interactive section will take you inside the mission.
The Science
In-depth science features reveal how Cassini and the Huygens probe have helped change the course of planetary science.
The Mission
We've added details about our spacecraft and its accomplishments, including:
Top 10s Browse years of great images and science.
Navigation Find out how the Cassini team saves fuel by steering the spacecraft using Saturn's largest moon.
The Grand Finale Learn more about the plans for Cassini's final orbits through a region of previously unexplored space and the reasons why the spacecraft will end its journey by plunging into Saturn.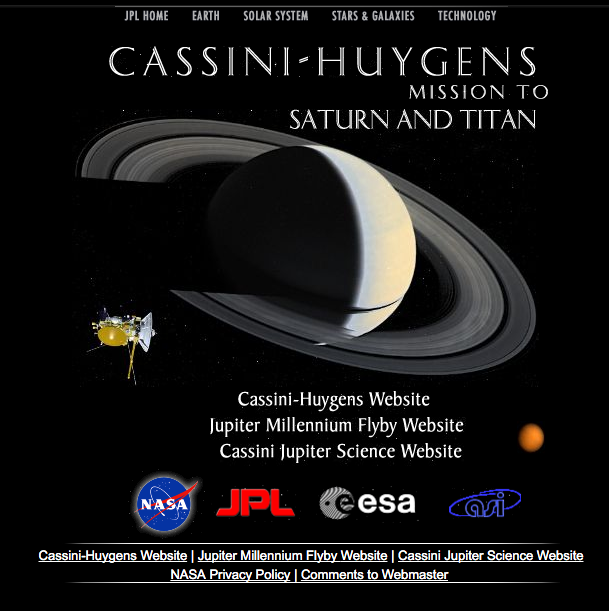 Images
Cassini is famous for the spectacular vistas it returns from the Saturn system. Some features include:
An enhanced raw Images browser. With a simplified search and easy download options, it's never been easier to explore the latest images from Cassini, or explore the archive.
A better view: We've updated the Hall of Fame to showcase the best of the best. The new responsive format makes it easier to enjoy the images, no matter what device you are using.
We know the new site is a big change, so we're keeping the old version online for a few months. You can search for your old favorites at http://saturn-archive.jpl.nasa.gov/.