Solar System and Beyond Poster Set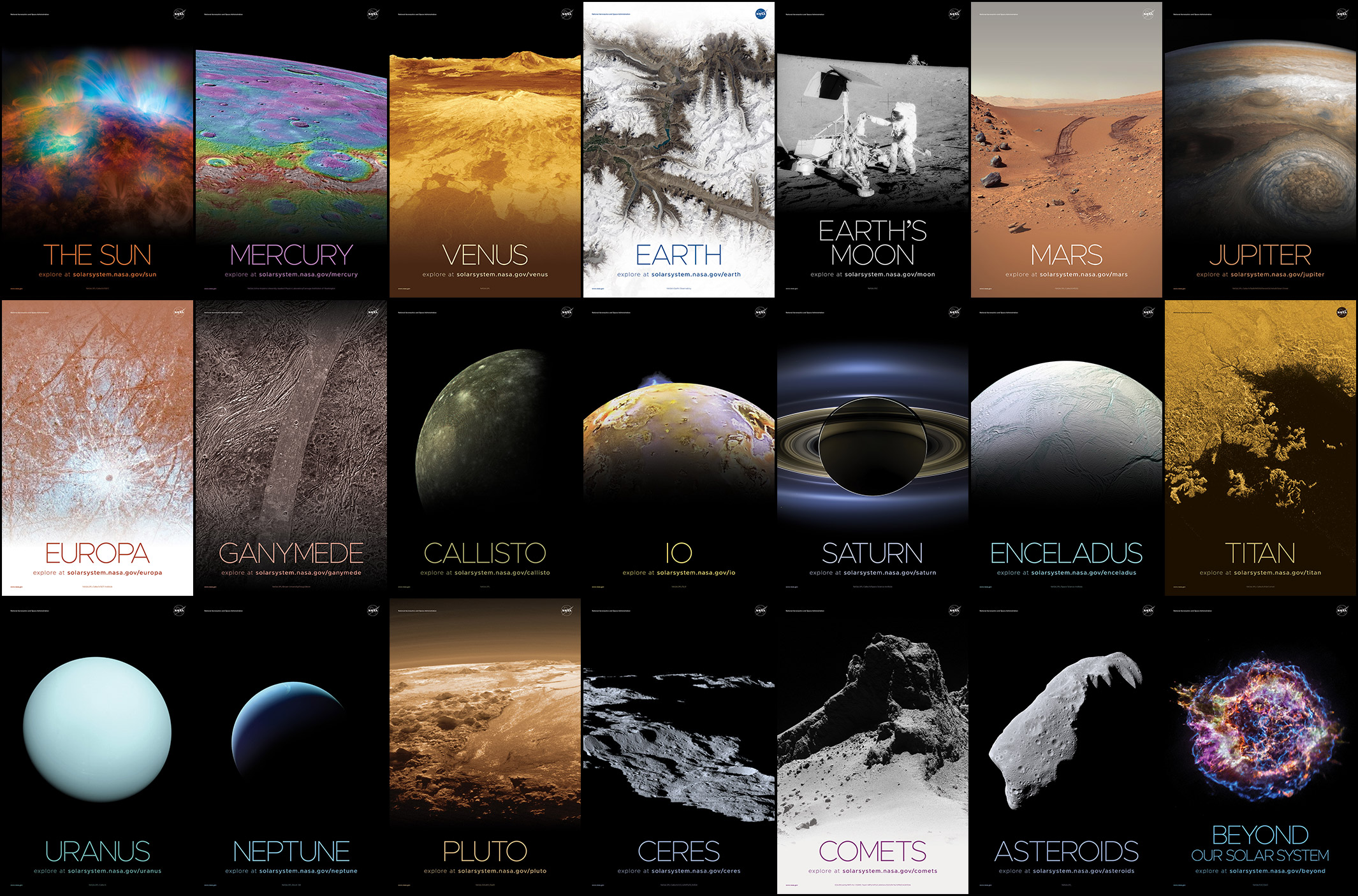 Source:
NASA/Andrea Boeck
This NASA poster set showcases the beauty of our solar system and beyond. Website links and an optional back provide additional details and a deep dive to explore our galactic neighborhood.
The posters are best printed on 11x17 paper. Several download options are available in the column on the right.