Galileo End of Mission Press Kit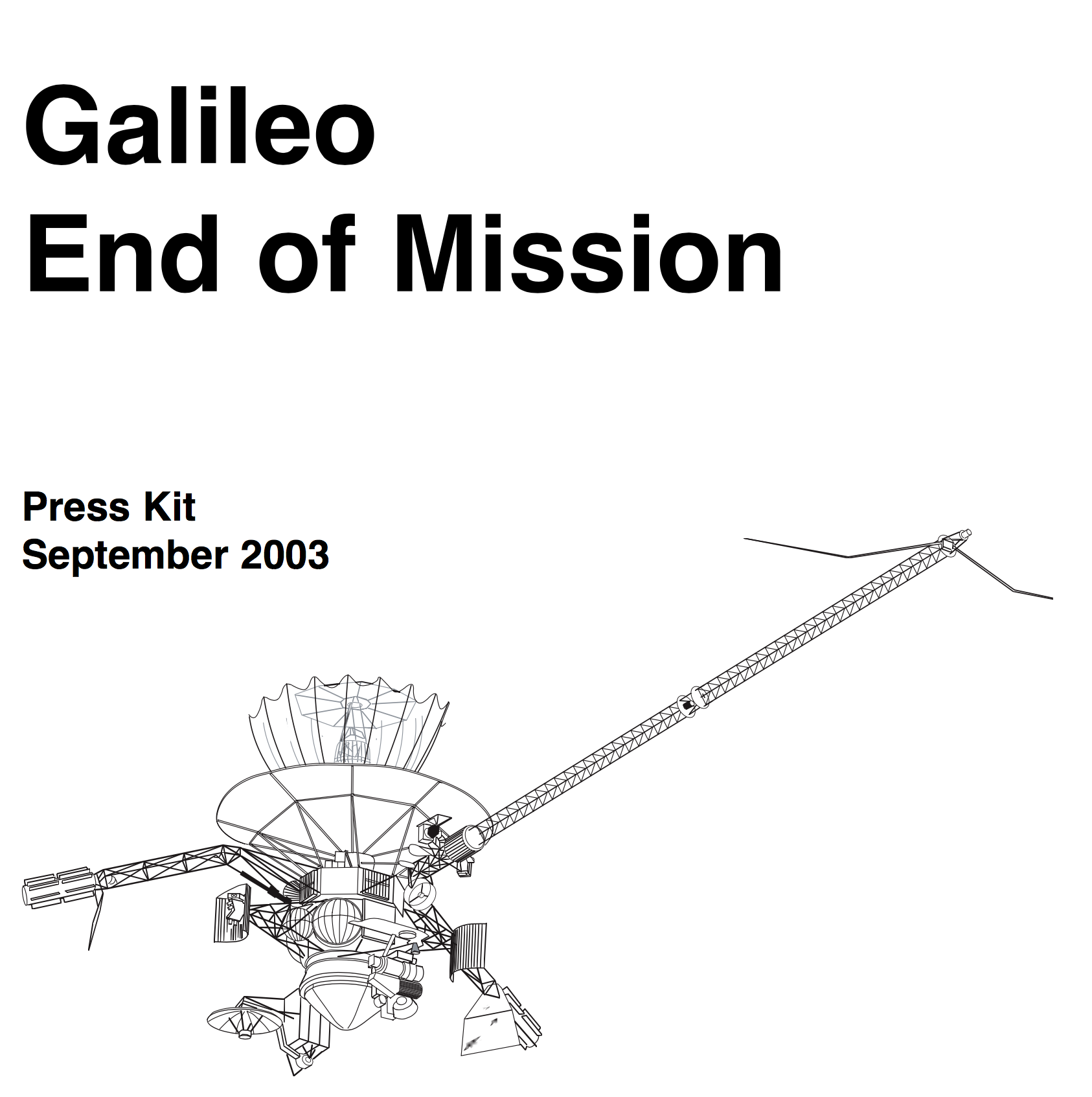 Published:
September 1, 2003
In the end, the Galileo spacecraft will get a taste of Jupiter before taking a final plunge into the planet's crushing atmosphere, ending the mission on Sunday, Sept. 21. The team expects the spacecraft to transmit a few hours of science data in real time leading up to impact.
The spacecraft has been purposely put on a collision course with Jupiter to eliminate any chance of an unwanted impact between the spacecraft and Jupiter's moon Europa, which Galileo discovered is likely to have a subsurface ocean.