A Change of Seasons on Saturn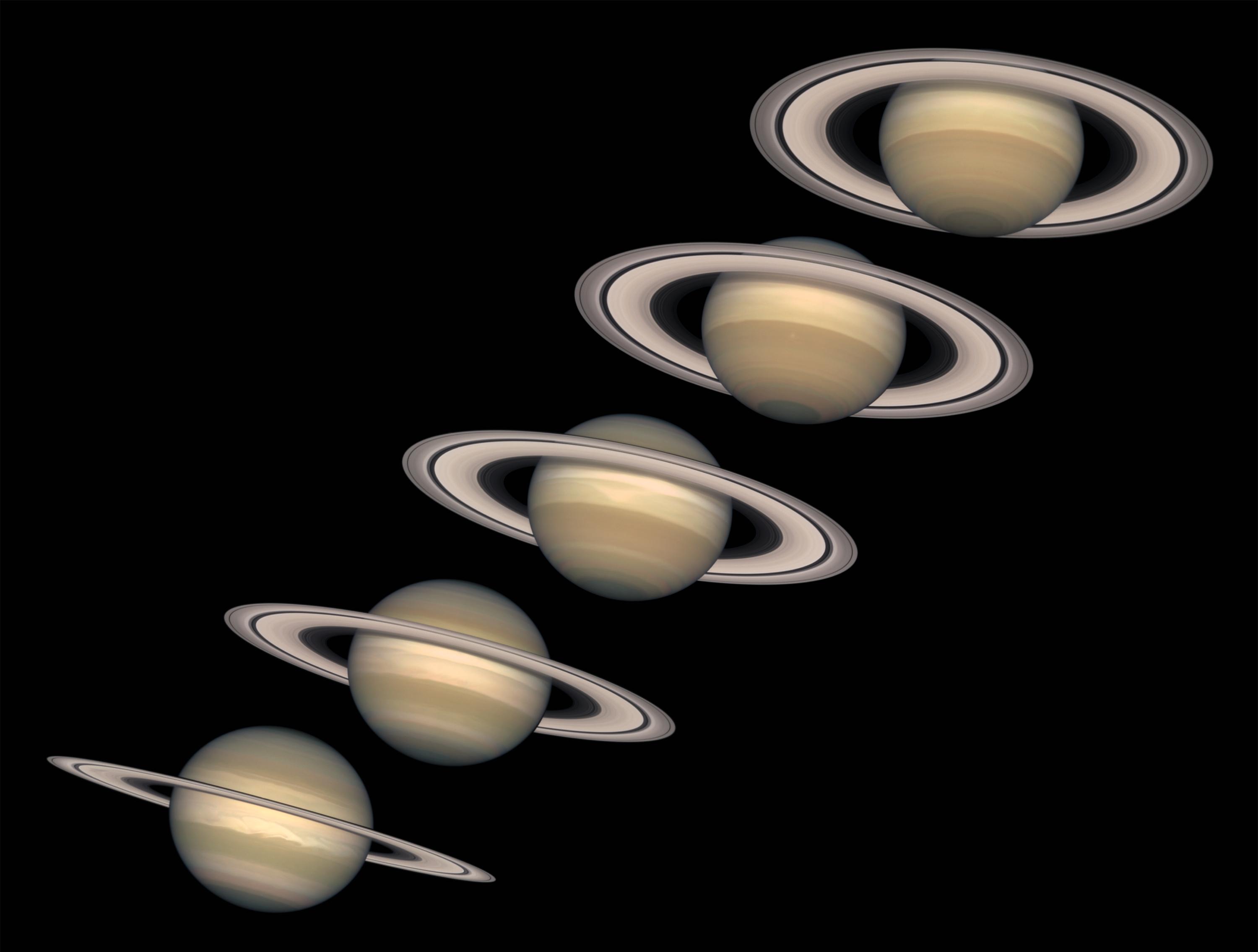 Source:
NASA and The Hubble Heritage Team (STScI/AURA)Acknowledgment: R.G. French (Wellesley College), J. Cuzzi (NASA/Ames), L. Dones (SwRI), and J. Lissauer (NASA/Ames)
Looming like a giant flying saucer in our outer solar system, Saturn puts on a show as the planet and its magnificent ring system nod majestically over the course of its 29-year journey around the Sun. These Hubble Space Telescope images, captured from 1996 to 2000, show Saturn's rings open up from just past edge-on to nearly fully open as it moves from autumn towards winter in its Northern Hemisphere.
Saturn's equator is tilted relative to its orbit by 27 degrees, very similar to the 23-degree tilt of the Earth. As Saturn moves along its orbit, first one hemisphere, then the other is tilted towards the Sun. This cyclical change causes seasons on Saturn, just as the changing orientation of Earth's tilt causes seasons on our planet. The first image in this sequence, on the lower left, was taken soon after the autumnal equinox in Saturn's Northern Hemisphere (which is the same as the spring equinox in its Southern Hemisphere). By the final image in the sequence, on the upper right, the tilt is nearing its extreme, or winter solstice in the Northern Hemisphere (summer solstice in the Southern Hemisphere).