Saturn's South Polar Region Revealed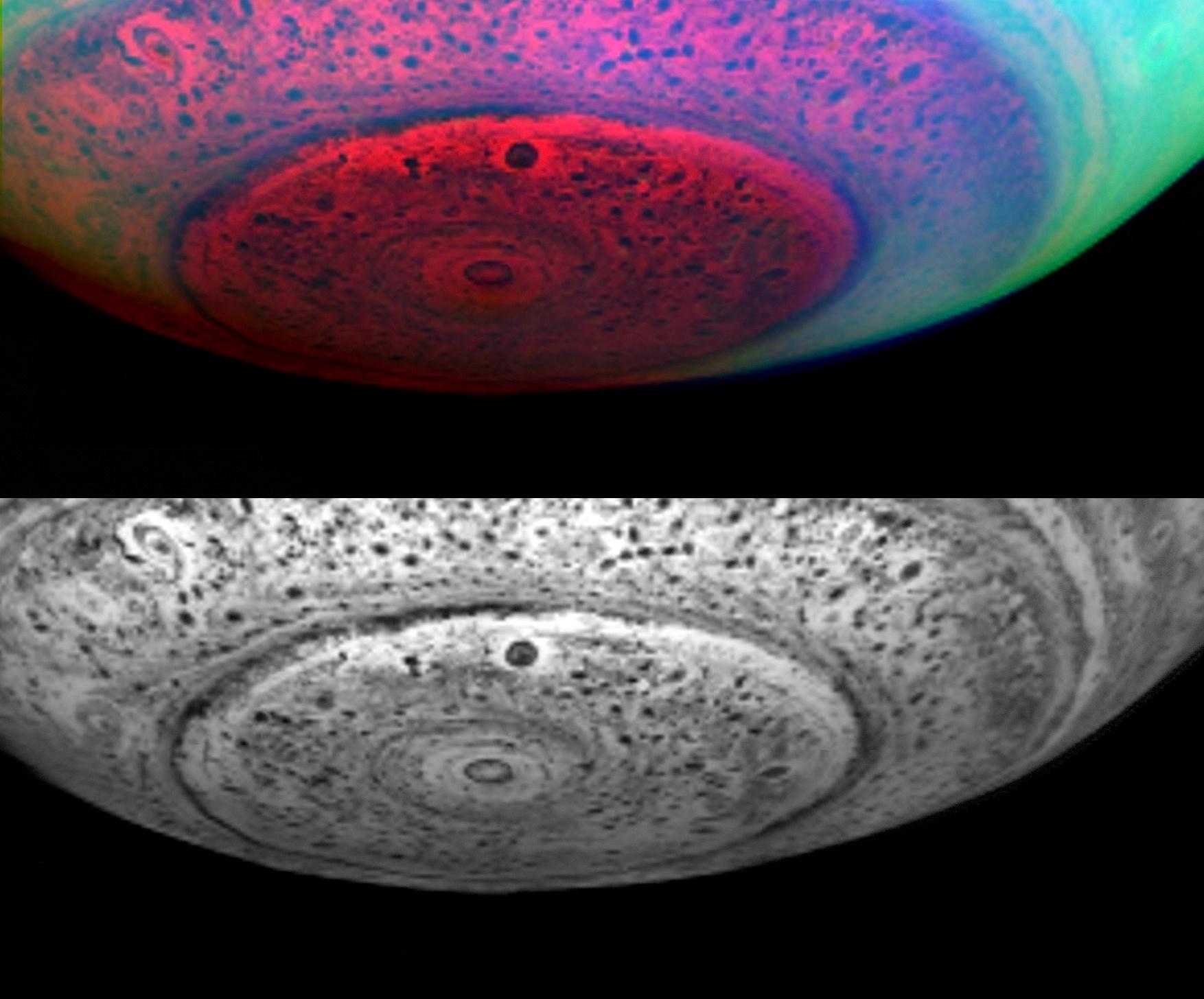 Source:
NASA/JPL/University of Arizona
Published:
October 13, 2008
These two images of Saturn show the entire south polar region, not just the little area around the core of the hurricane-like vortex. Earth-like storm patterns seem to be powering this vortex.
These images were taken in the near-infrared on May 11, 2007, from a distance of 416,000 kilometers (258,500 miles), and with a phase angle of 36 degrees.
From this distance, the resolution is 208 kilometers (128 miles) per pixel. The lower image represents 5.04 microns, a near-infrared wavelength some seven times the reddest wavelength visible to the human eye. At this wavelength, the planet's own heat produces an internal glow against which clouds deep within Saturn are seen in silhouette. Thus, dark areas represent thick clouds while bright areas represent clearings in the clouds.