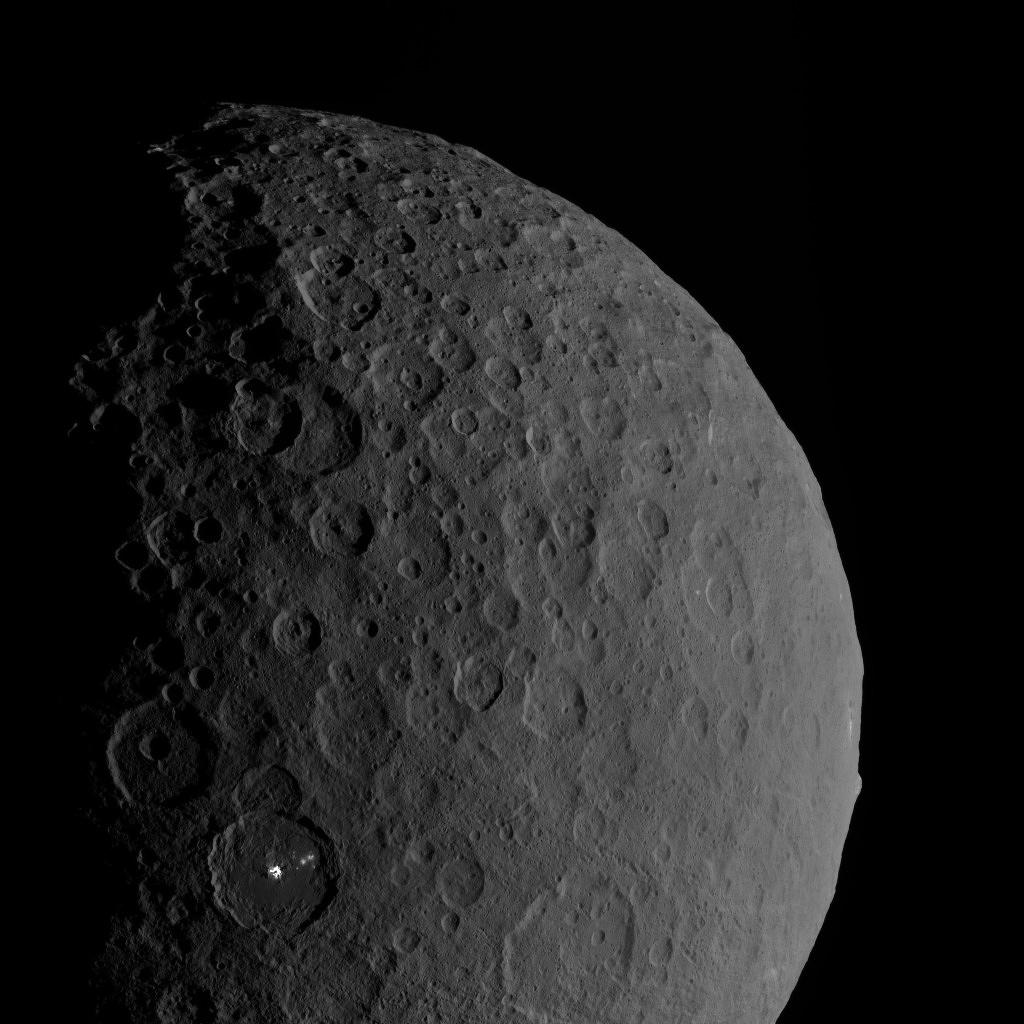 Source:
NASA/JPL-Caltech/UCLA/MPS/DLR/IDA
Published:
February 25, 2017
Occator Crater and Ahuna Mons appear together in this view obtained by NASA's Dawn spacecraft on February 11, 2017.
Ahuna Mons, on the limb at right, is a mountain 2.5 miles (4 kilometers) tall. Occator hosts the mysterious "bright spots" (called faculae) that were revealed by Dawn to be evaporite deposits. Both features are relatively young, share a similar composition -- different from Ceres' average composition -- and hint at recent internal activity in the dwarf planet.
Dawn took this image during its third extended-mission science orbit (XMO3), from a distance of about 4,700 miles (7,500 kilometers) above the surface of Ceres. The image resolution is about 2,300 feet (700 meters) per pixel.