High Resolution Ceres View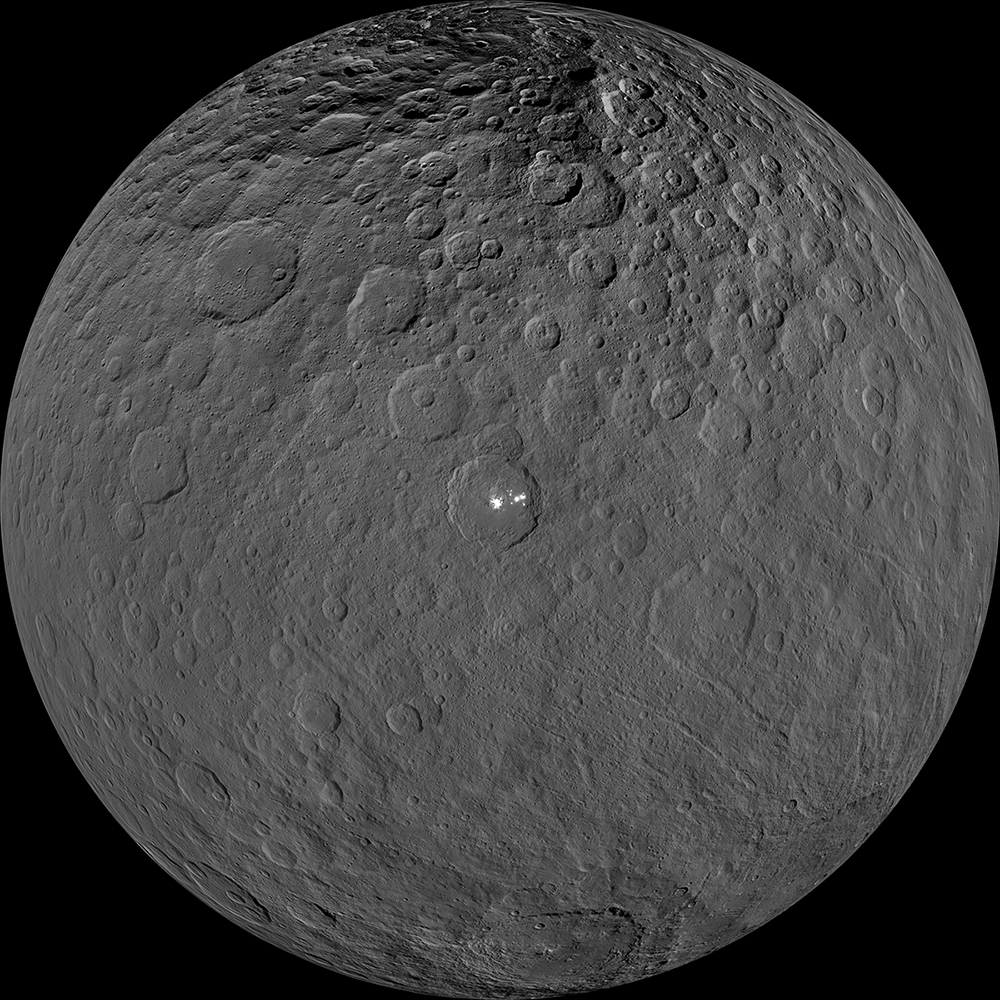 Source:
NASA/JPL-Caltech/UCLA/MPS/DLR/IDA
Published:
September 20, 2017
This orthographic projection shows dwarf planet Ceres as seen by NASA's Dawn spacecraft. The projection is centered on Occator Crater, home to the brightest area on Ceres. Occator is centered at 20 degrees north latitude, 239 degrees east longitude.
This image was made from views Dawn took during its low-altitude mapping orbit, at about 240 miles (385 kilometers) above the surface. The image resolution is about 120 feet (35 meters) per pixel.