Kennedy Giving Historic Speech to Congress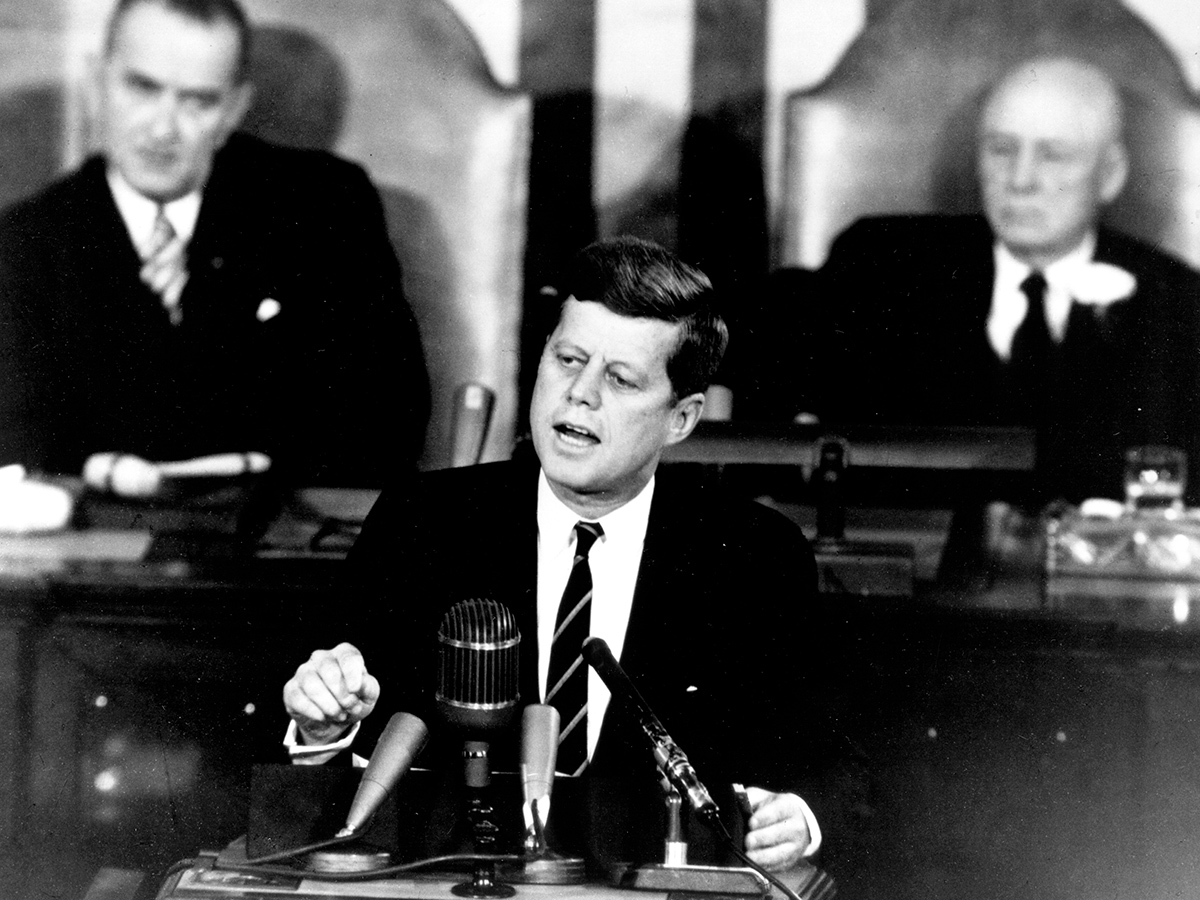 Here we see President John F. Kennedy giving his historic message to a joint session of the Congress, on 25 May 1961. He declared, "...I believe this nation should commit itself to achieving the goal, before this decade is out, of landing a man on the moon and returning him safely to the Earth." This goal was achieved when astronaut Neil A. Armstrong became the first human to set foot upon the moon at 10:56 p.m. EDT, 20 July 1969.
Shown in the background are, (left) Vice President Lyndon Johnson, and (right) Speaker of the House Sam T. Rayburn.