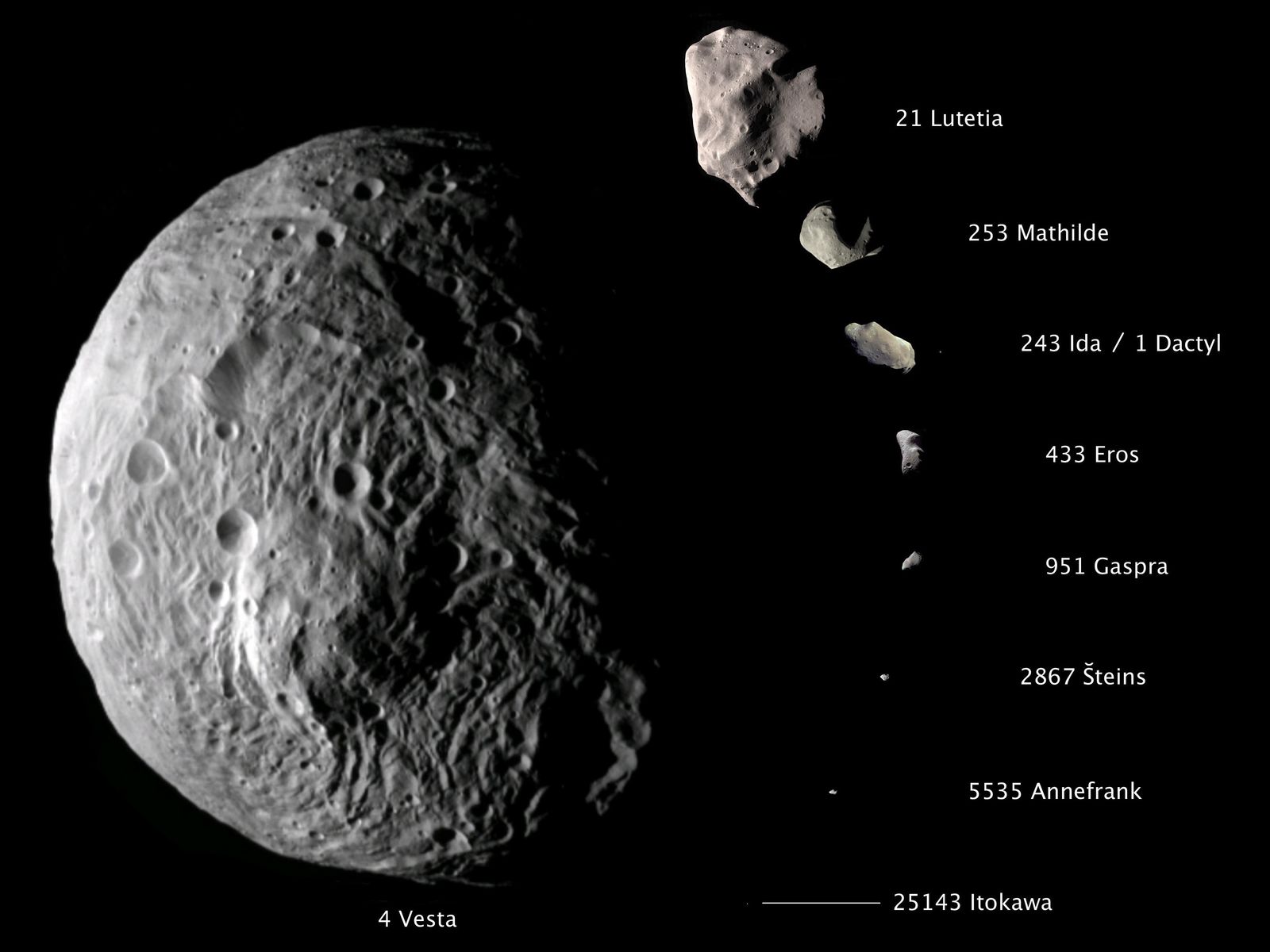 Published:
April 10, 2015
This composite image shows the comparative sizes of nine asteroids. Up until now, Lutetia, with a diameter of 81 miles (130 kilometers), was the largest asteroid visited by a spacecraft, which occurred during a flyby.
Vesta, which is also considered a protoplanet because it's a large body that almost became a planet, dwarfs all other small bodies in this image, with its diameter sizing up at approximately 330 miles (530 kilometers).
From 2011 to 2012, NASA's Dawn mission explored the giant asteroid Vesta, delivering new insights and thousands of images from that distant world.