Energy Storage Technologies for Future Space Science Missions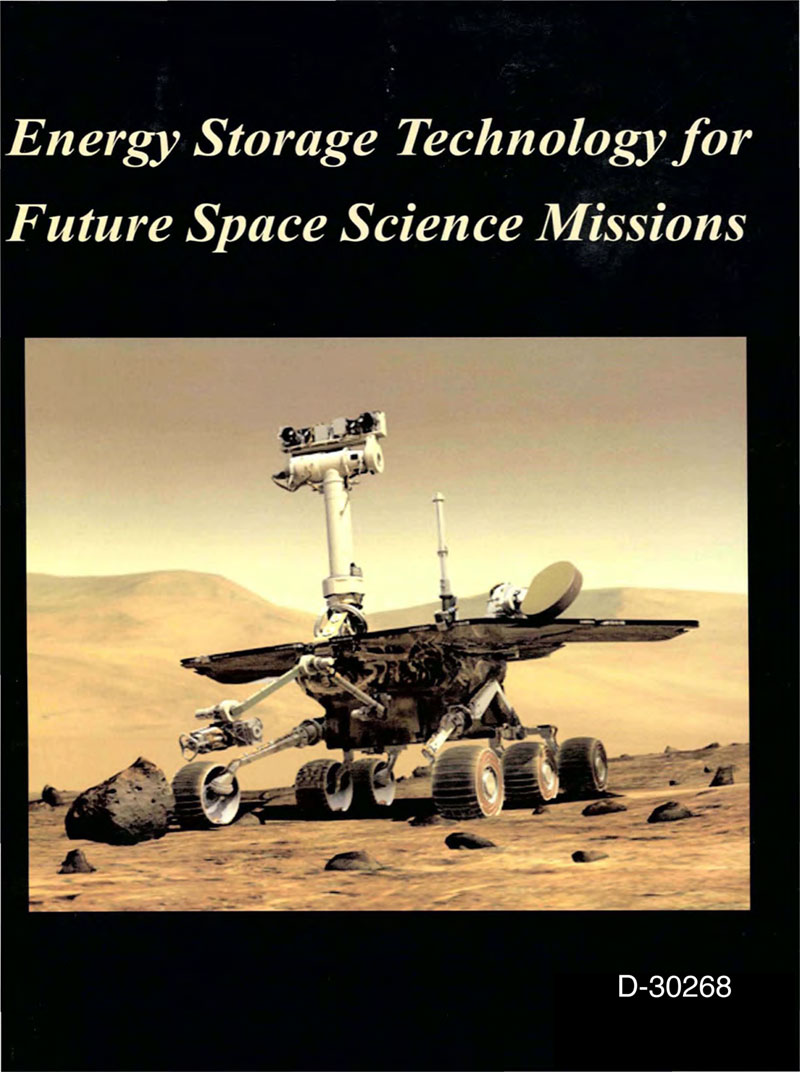 Published:
November 26, 2004
The goal of the study was to assess the potential of advanced energy storage technologies to enable and/or enhance next decade (2010-2020) NASA Space Science missions, and to define a roadmap for developing advanced energy storage technologies that will enable or enhance future missions. The study was jointly sponsored by the Office of Space, Science and by the Solar System Exploration Division at NASA HQ.
The specific objectives of the study were as follows:
Assess the capabilities of current State of Practice (SOP) energy storage devices currently used in Code S missions and their potential for future improvement.
Determine the impacts of potential advances in energy storage technology on future Code S missions.
Review the status of the development of emerging energy storage technologies and determine the potential for developing technologies that enable or enhance Code S missions.
Review non-NASA energy storage technology programs and assess the potential for meeting Code S needs through collaboration between NASA and other agencies.
Formulate energy storage technology development plans to fill any gaps remaining between development programs and Code S mission needs.
The study was led by JPL and conducted by an assessment team with relevant experience in energy storage technology drawn from NASA Centers, other agencies, and universities with relevant experience in energy storage technology. Three meetings were held at which representatives of the aerospace and energy storage industry participated. The study was completed before the announcement of the President's Vision for Space Exploration in January 2004 and the formation of NASA's Exploration Office. Accordingly, none ofthe requirements of new exploration missions were included in the report.