NASA's First Headquarters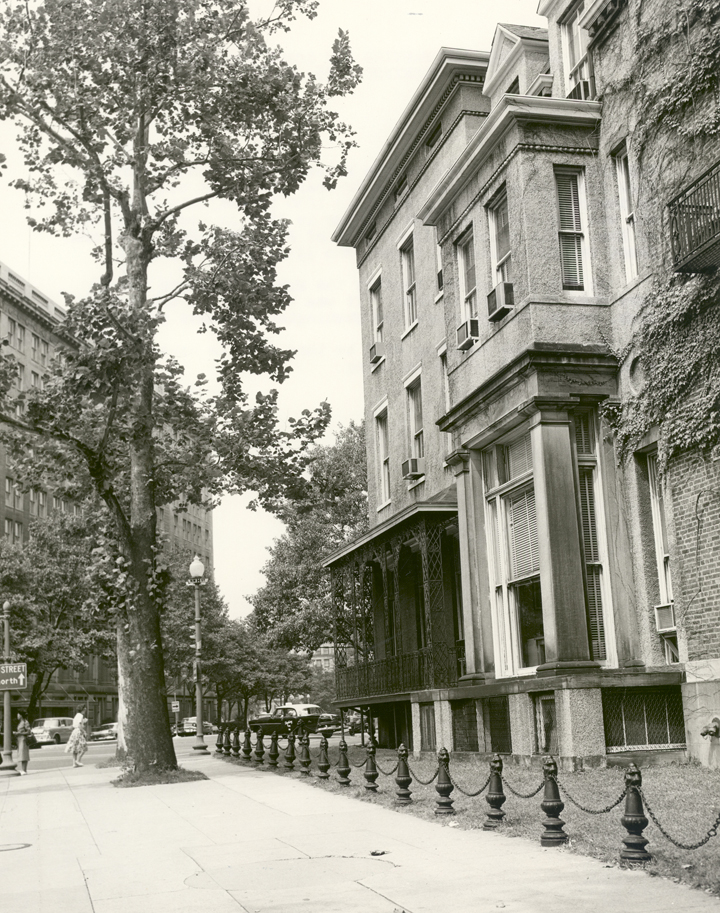 Published:
March 26, 2004
Commonly known as "The Little White House" at 1520 H Street, NW, in Washington, DC.
Built in 1820 by Richard Cutts, in 1837 it became the home of Mrs. Dolly Payne Madison, wife of President James Madison. Named the Dolly Madison House, she lived there till her death in 1849. In 1886 the Dolly Madison House became the private Cosmos Club. The Dolly Madison House served as NASA Headquarters from 1958 until October 1961. After restoration in the early 1960's, the Dolly Madison House became the offices for the Federal Judicial Center. In 1992 the Federal Judicial Center switched locations and the U.S. Court of Appeals for the Federal Circuit moved into this historic house.
In the fall of 1961, NASA moved its headquarters to Federal Building 6 located at 400 Maryland Avenue, SW, in Washington. In 1963, NASA administration expanded into Federal Building 10-B at 600 Independence Avenue, SW and the Reporters Building at 300 7th St., SW. Since 1992, NASA Headquarters has been located at 300 E Street SW.