October 14, 2023 Annular Eclipse Fact Sheet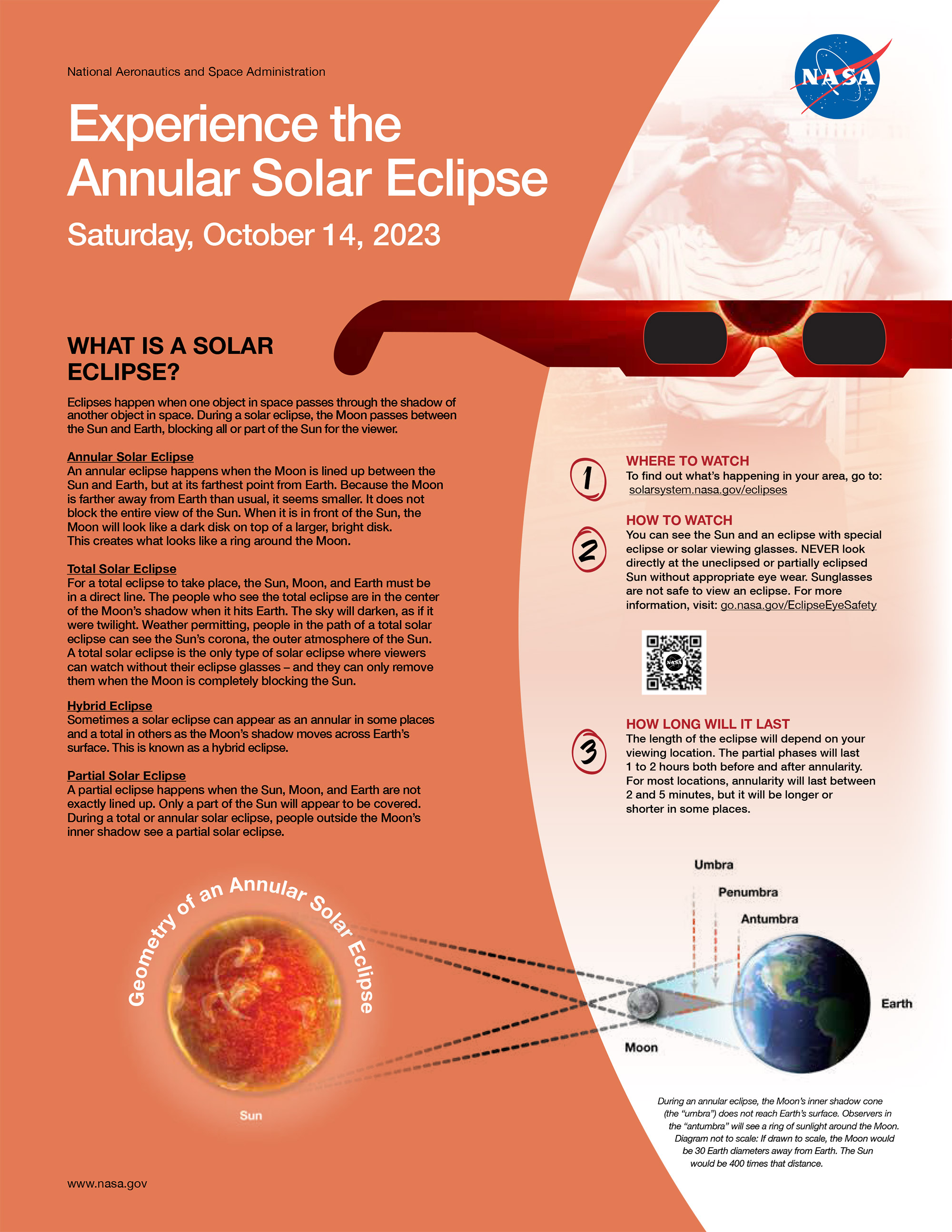 Published:
December 6, 2022
Level
Intermediate, Advanced
NGSS
PS2 - Motion and Stability: Forces and Interactions, ESS1 - Earth's Place in the Universe
Requirements
Low-Tech, Low/Now Cost
On Oct. 14, 2023, an annular solar eclipse will cross North, Central, and South America. Visible in parts of the United States, Mexico, and many countries in South and Central America, millions of people in the Western Hemisphere can experience this eclipse.
This fact sheet, available to download in color and grayscale, provides information about eclipses and how to watch this one safely.