Ceres From Dawn, Processed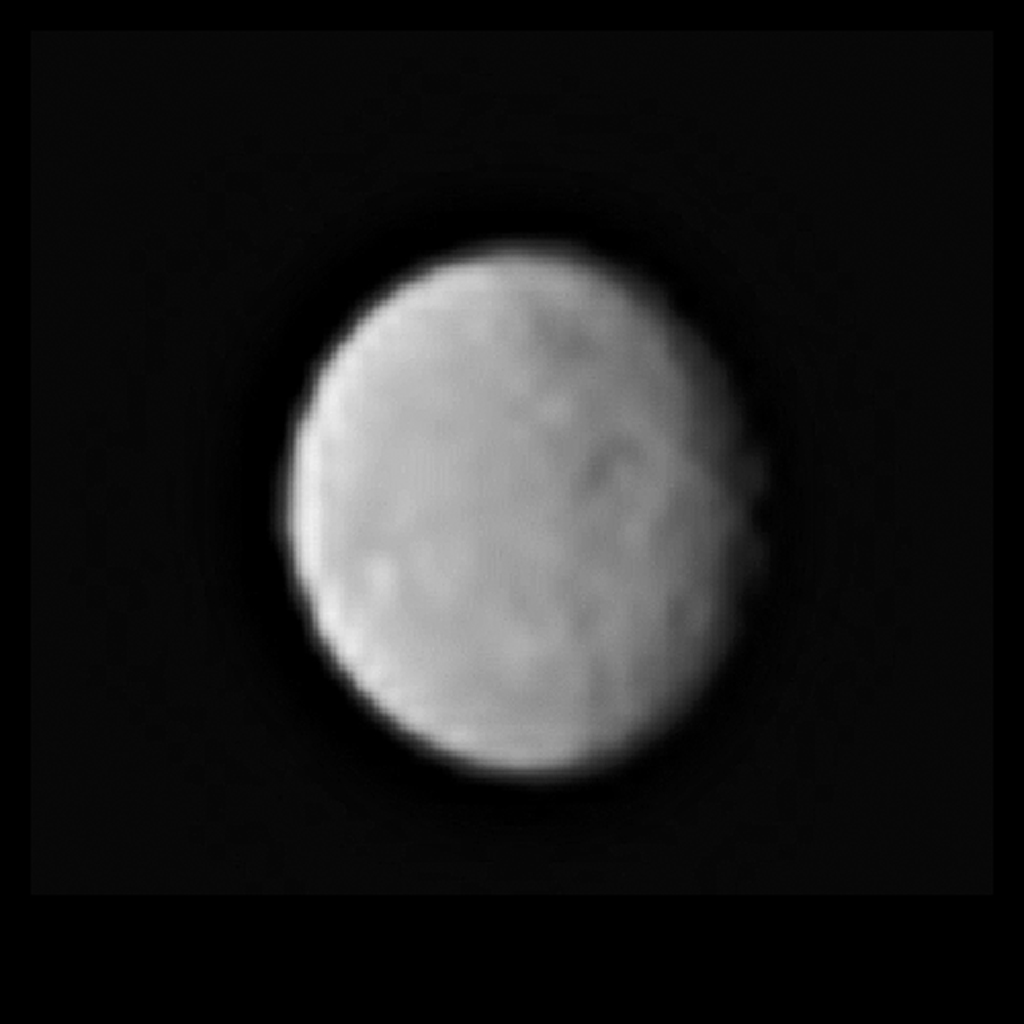 Source:
NASA/JPL-Caltech/UCLA/MPS/DLR/IDA
Published:
January 19, 2015
This processed image, taken Jan. 13, 2015, shows the dwarf planet Ceres as seen from the Dawn spacecraft. The image hints at craters on the surface of Ceres. Dawn's framing camera took this image at 238,000 miles (383,000 kilometers) from Ceres.