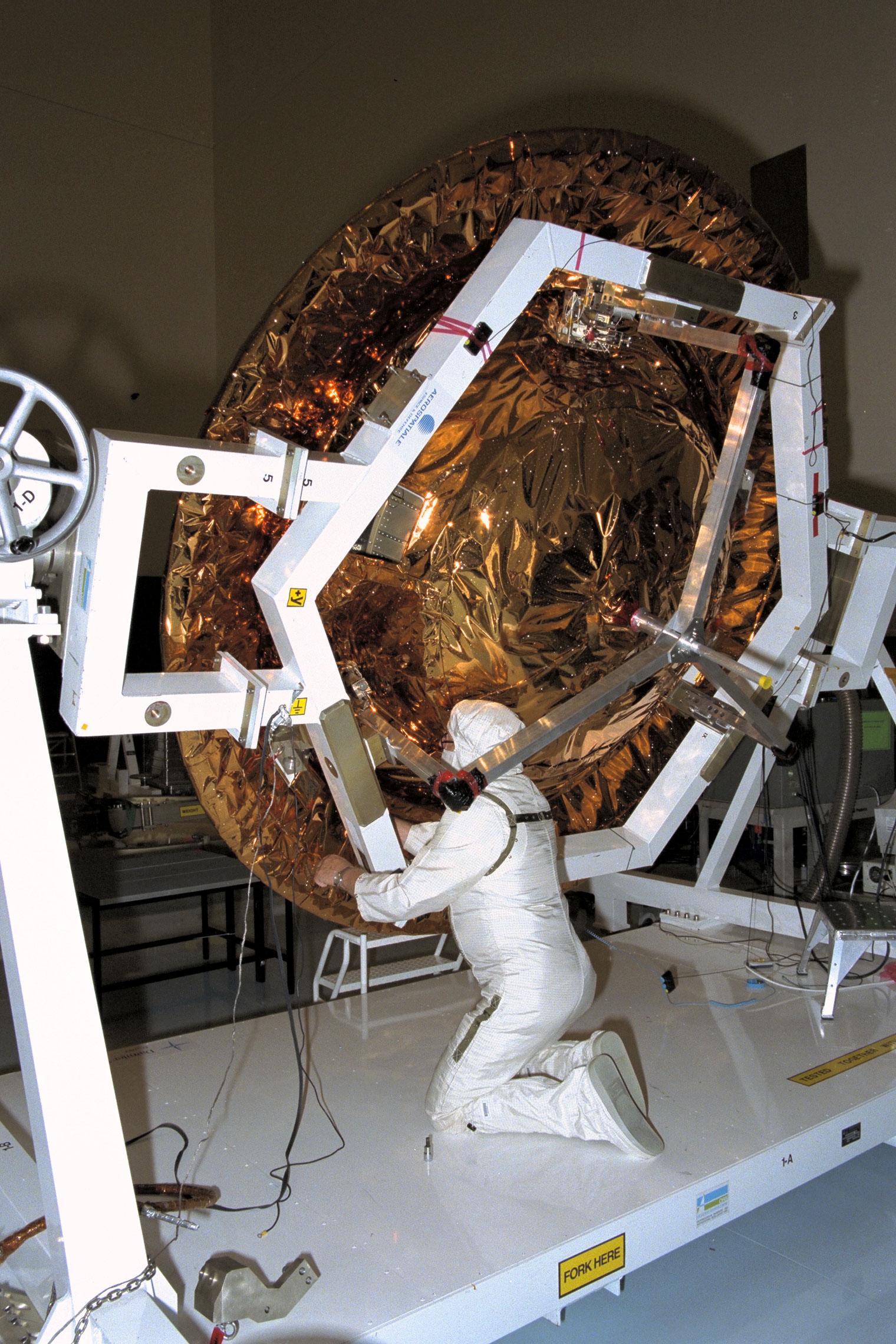 Published:
January 12, 2005
The Huygens probe is installed into the Cassini orbiter in the Payload Hazardous Servicing Facility at the Kennedy Space Center in July 1997.
The Cassini mission is a cooperative project of NASA, the European Space Agency and the Italian Space Agency. The Jet Propulsion Laboratory, a division of the California Institute of Technology in Pasadena, manages the mission for NASA's Science Mission Directorate, Washington, D.C. The Cassini orbiter and its two onboard cameras were designed, developed and assembled at JPL. The imaging operations center is based at the Space Science Institute in Boulder, Colo.
For more information about the Cassini-Huygens mission visit http://saturn.jpl.nasa.gov or http://www.nasa.gov/cassini . The Cassini imaging team homepage is at http://ciclops.org .
Credit: NASA/JPL-Caltech