Cassini Observes Sunsets on Titan (Artist's Rendering)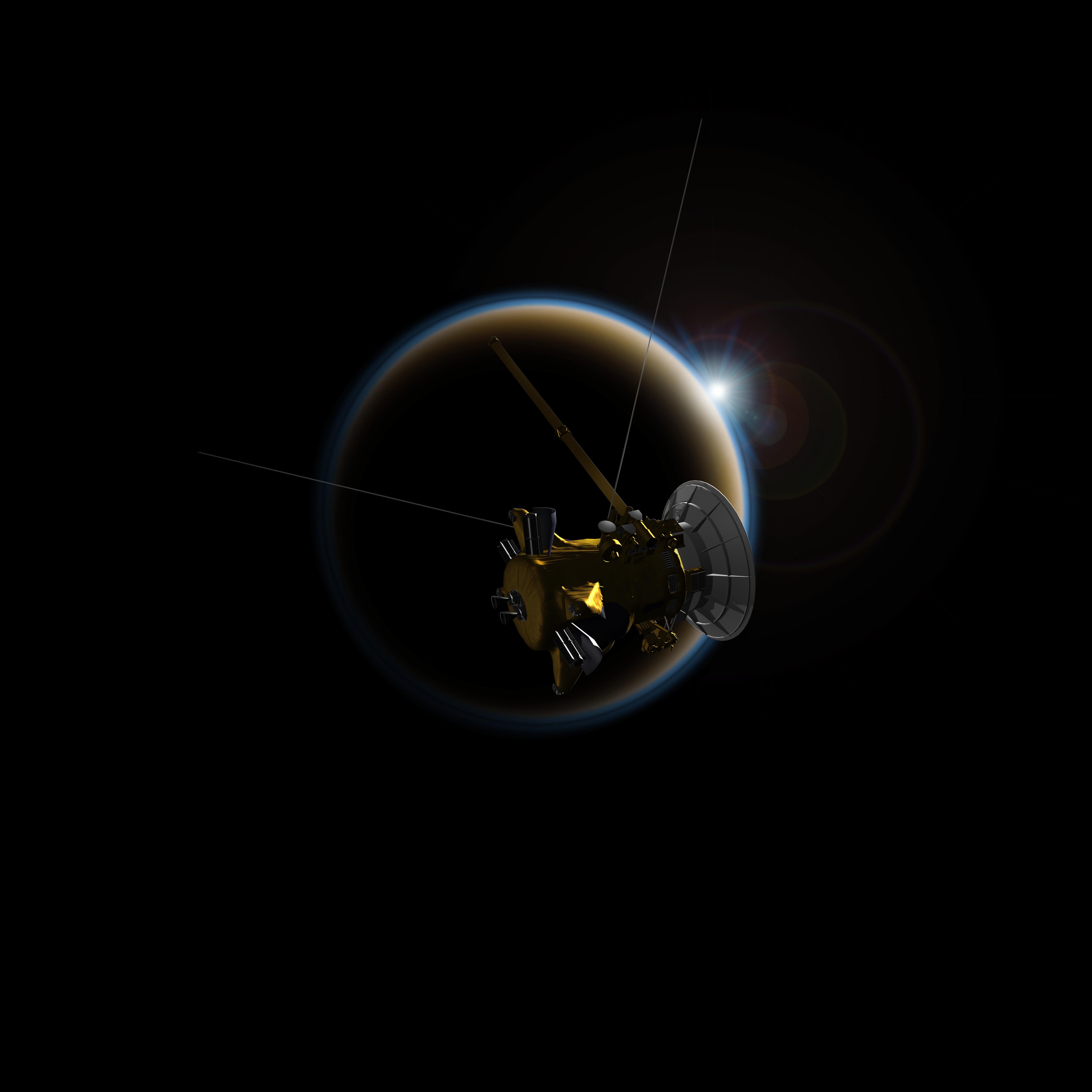 Artist's rendering of NASA's Cassini spacecraft observing a sunset through Titan's hazy atmosphere.
Using data collected by Cassini's Visual and Infrared Mapping Spectrometer, or VIMS, while observing Titan's sunsets, researchers created simulated spectra of Titan as if it were a planet transiting across the face of a distant star. The research helps scientists to better understand observations of exoplanets with hazy atmospheres.
The Cassini-Huygens mission is a cooperative project of NASA, the European Space Agency and the Italian Space Agency. The Jet Propulsion Laboratory, a division of the California Institute of Technology in Pasadena, manages the mission for NASA's Science Mission Directorate in Washington. The Cassini orbiter and its two onboard cameras were designed, developed and assembled at JPL. The imaging team is based at the Space Science Institute, Boulder, Colo.
For more information about the Cassini-Huygens mission visit http://saturn.jpl.nasa.gov or http://www.nasa.gov/cassini . The Cassini imaging team homepage is at http://ciclops.org .
Credit: NASA/JPL-Caltech