A Crowd at JPL Wave at Saturn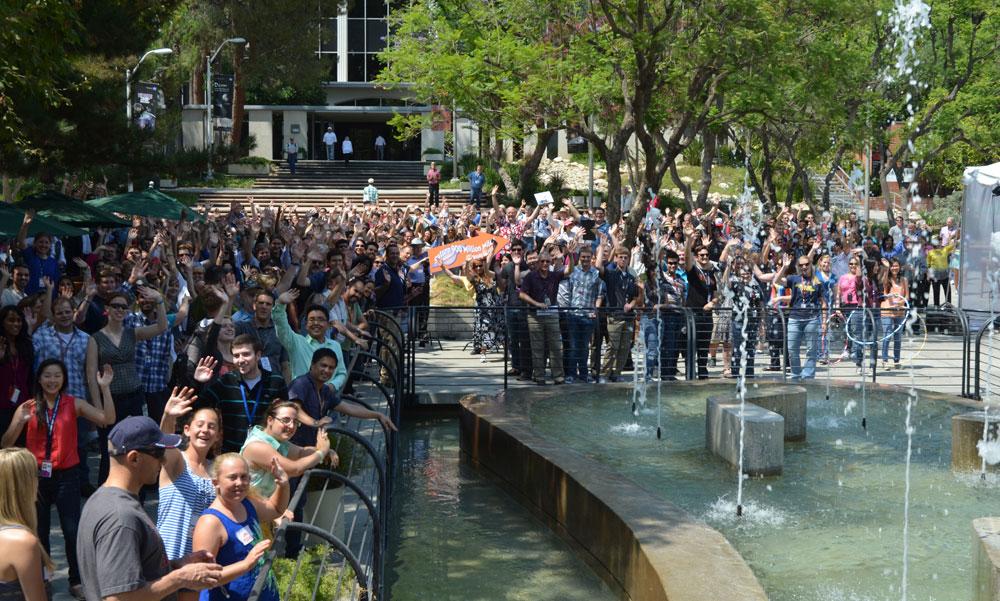 About 200 people gathered on the mall at NASA's Jet Propulsion Laboratory, Pasadena, Calif., to wave at Saturn on July 19, 2013. At the time NASA's Cassini spacecraft had turned to take a picture of Earth from its perch in the Saturn system. The Cassini mission gave Earthlings advance notice of its picture, marking the first time people knew in advance that their picture was being taken from interplanetary distances.
The Cassini-Huygens mission is a cooperative project of NASA, the European Space Agency and the Italian Space Agency. JPL manages the Cassini-Huygens mission for NASA's Science Mission Directorate in Washington.
Credit: NASA/JPL-Caltech