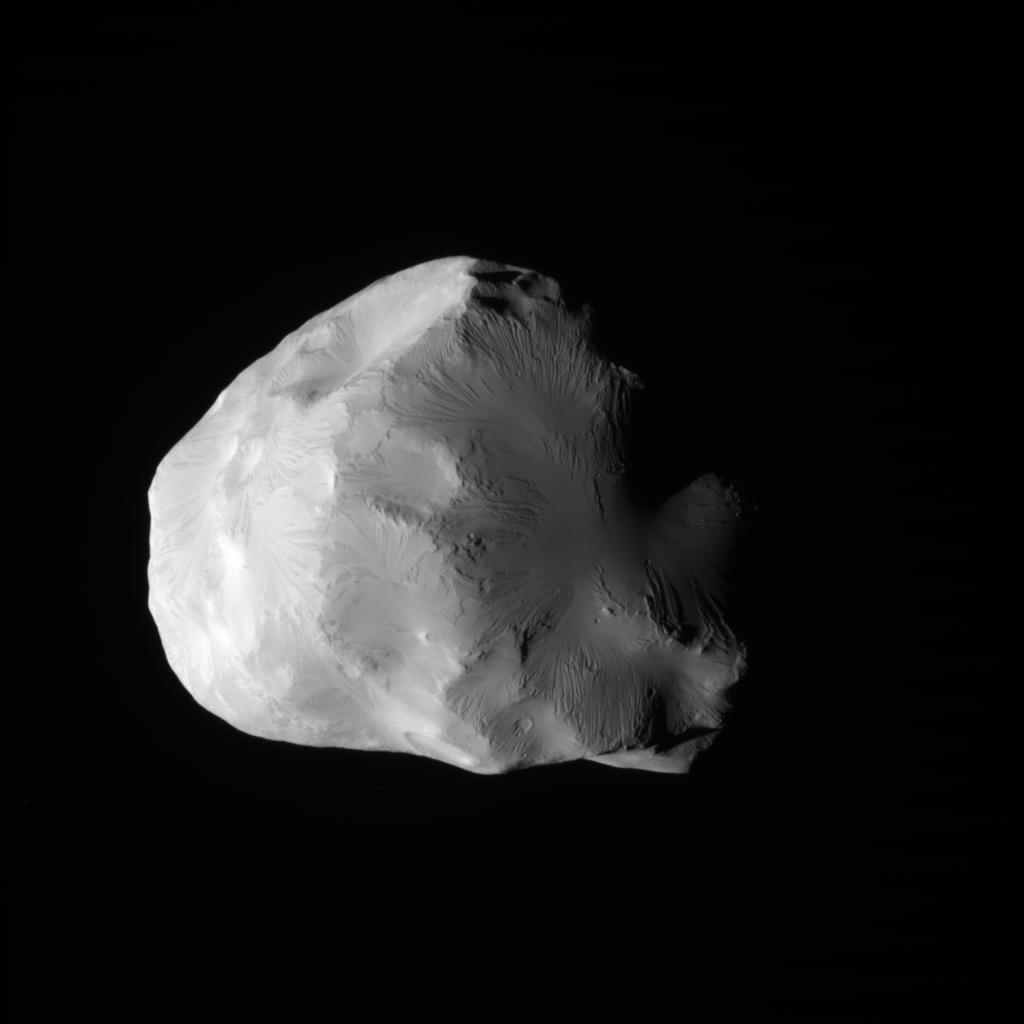 NASA's Cassini spacecraft obtained this unprocessed image of Saturn's moon Helene on June 18, 2011.
This image has not been validated or calibrated. A validated/calibrated image will be archived with the NASA Planetary Data System in 2012.
For more information on raw images check out our Frequently Asked Questions section.
Credit: NASA/JPL-Caltech/Space Science Institute