Cassini's E5 and E6 Trajectories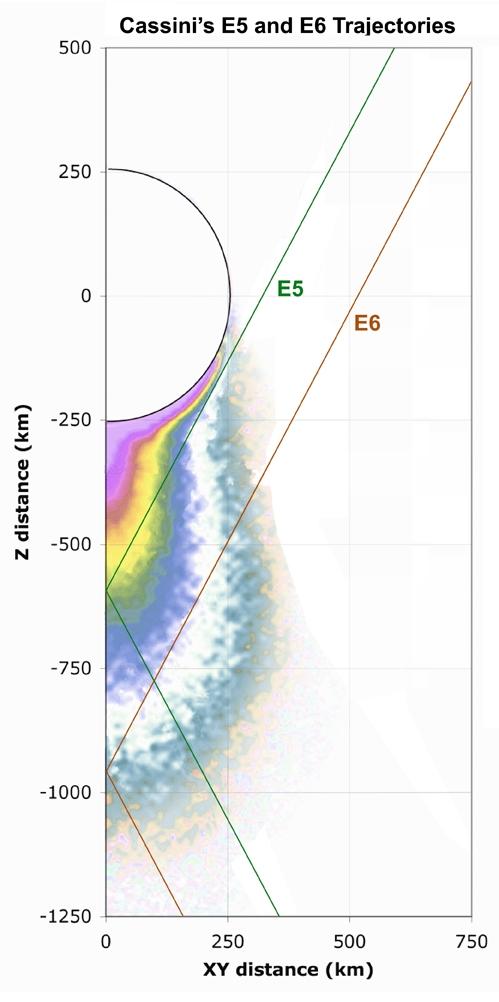 Published:
October 6, 2008
This graphic shows the trajectories for the Cassini spacecraft during its flybys of the icy moon Enceladus on Oct. 9 and 31, 2008.
The Oct. 9 flyby is the closest flyby yet of any moon of Saturn, at only 25 kilometers (16 miles) from the surface. The Oct. 31 flyby is farther out, at 196 kilometers (122 miles).
Credit: NASA/JPL