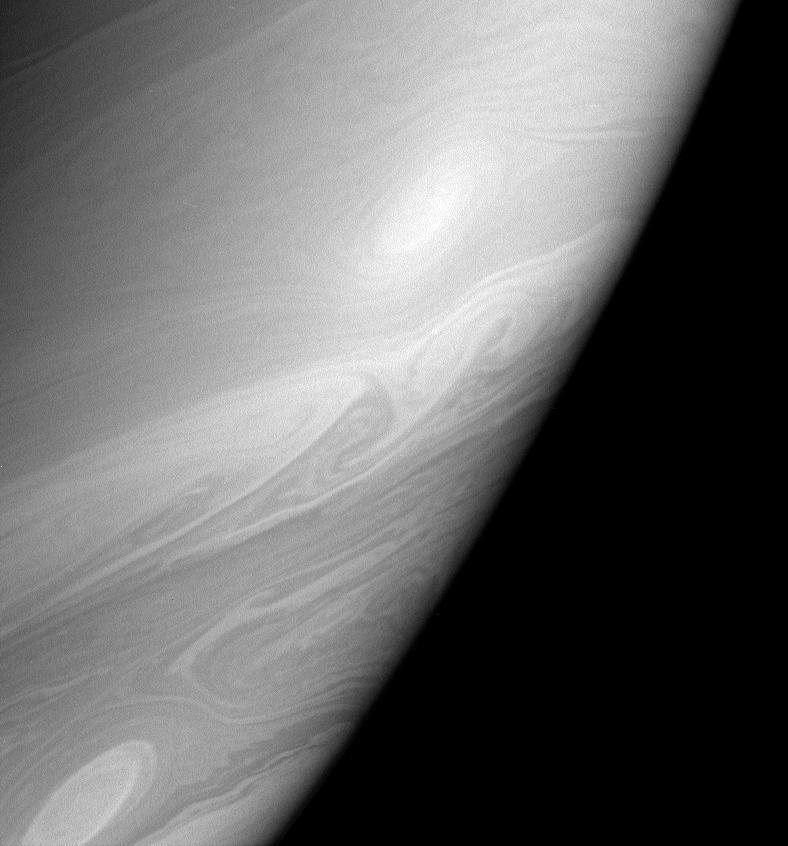 Published:
April 12, 2006
Streamers, swirls and vortices roll across the dynamic face of Saturn.
Unlike Earth, where most of the weather is driven by the Sun, Saturn's storms and circulation are driven in part by internal heating. Amazingly, the planet is still contracting (ever so slightly) from its formation, more than 4.5 billion years ago. This gravitational contraction liberates energy in the form of heat.
The image was taken in polarized infrared light with the Cassini spacecraft narrow-angle camera on March 7, 2006, at a distance of approximately 2.9 million kilometers (1.8 million miles) from Saturn. The image scale is 17 kilometers (10 miles) per pixel.
The Cassini-Huygens mission is a cooperative project of NASA, the European Space Agency and the Italian Space Agency. The Jet Propulsion Laboratory, a division of the California Institute of Technology in Pasadena, manages the mission for NASA's Science Mission Directorate, Washington, D.C. The Cassini orbiter and its two onboard cameras were designed, developed and assembled at JPL. The imaging operations center is based at the Space Science Institute in Boulder, Colo.
For more information about the Cassini-Huygens mission visit http://saturn.jpl.nasa.gov . The Cassini imaging team homepage is at http://ciclops.org .
Credit: NASA/JPL/Space Science Institute