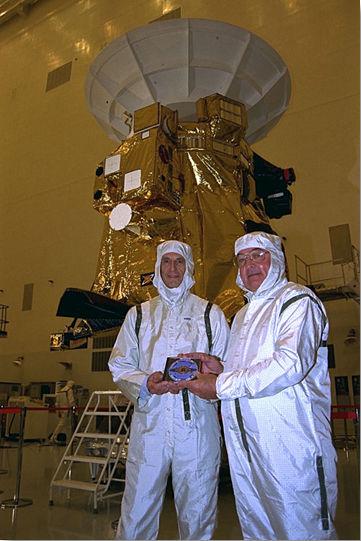 Published:
December 17, 2004
In KSC's Payload Hazardous Servicing Facility, Charley Kohlhase (left), then Cassini's science and mission design
manager, and Richard Spehalski, then program manager of the Cassini mission, display the
DVD bearing 616,400 digitized signatures from people around the world, before it is attached to the Cassini spacecraft in the background.



Cassini is a cooperative project of NASA, the European Space Agency and the Italian Space Agency. The Jet Propulsion Laboratory,
a division of the California Institute of Technology in Pasadena, Calif., manages the Cassini mission for NASA's Office of Space
Science, Washington, D.C.