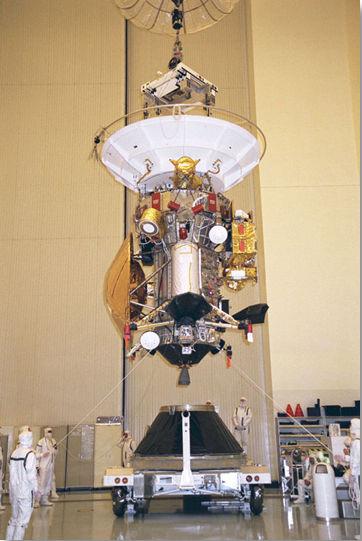 Published:
December 17, 2004
Flight mechanics from JPL lower the Cassini spacecraft onto
its launch vehicle adapter in KSC's Payload Hazardous Servicing Facility. The adapter is later mated to a Titan IV/Centaur expendable launch vehicle
that lifts Cassini into space.



Cassini is a cooperative project of NASA, the European Space Agency and the Italian Space Agency. The Jet Propulsion Laboratory,
a division of the California Institute of Technology in Pasadena, Calif., manages the Cassini mission for NASA's Office of Space
Science, Washington, D.C.