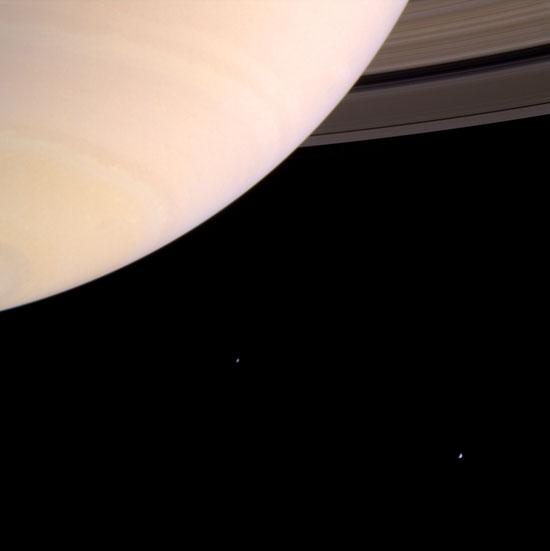 Published:
December 17, 2004


Bold Saturn

August 19, 2004



Full-Res: PIA06423






Saturn's atmosphere is prominently shown with the rings emerging from behind the planet at upper right. The two moons on the left of the image are Mimas and Enceladus.

The Cassini-Huygens mission is a cooperative project of NASA, the European Space Agency and the Italian Space Agency. The Jet Propulsion Laboratory, a division of the California Institute of Technology in Pasadena, manages the Cassini-Huygens mission for NASA's Science Mission Directorate, Washington, D.C. The Cassini orbiter and its two onboard cameras were designed, developed and assembled at JPL.

For more information about the Cassini-Huygens mission visit, http://saturn.jpl.nasa.gov .

Image Credit:

NASA/JPL