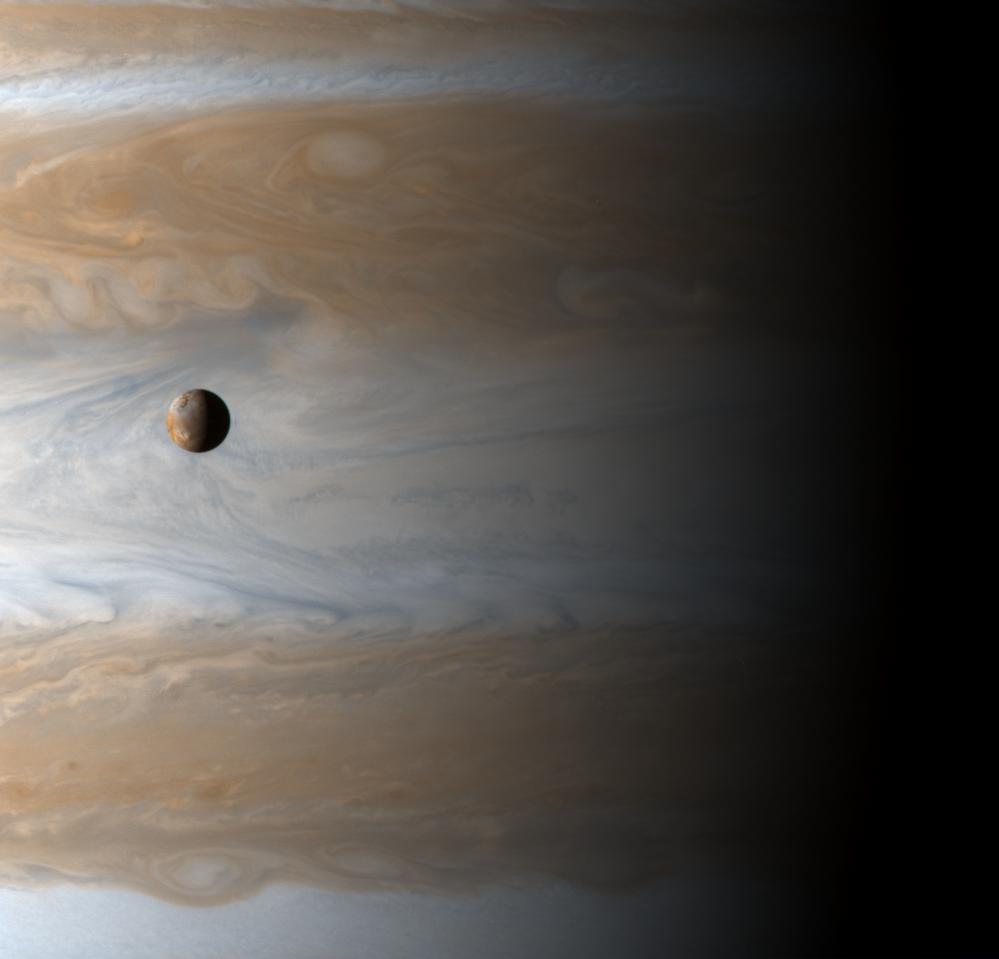 Published:
December 16, 2004
Io Above Clouds on New Year's Day, 2001


January 23, 2001

The moon Io floats above the cloudtops of Jupiter in this image captured by
NASA's Cassini spacecraft on the dawn of the new millennium, Jan. 1, 2001,
two days after Cassini's closest approach to Jupiter. The image is deceiving:
There is room for two and a half Jupiters between Io and Jupiter's clouds.
Io is the size of our Moon.

Cassini is a cooperative project of NASA, the European Space Agency and the
Italian Space Agency. The Jet Propulsion Laboratory, a division of the
California Institute of Technology in Pasadena, manages the Cassini mission
for NASA's Office of Space Science, Washington, D.C.

Credit: NASA/JPL/University of Arizona

For higher resolution, click here.