"I grew up in India in a small town and wasn't exposed to astronomy," says NASA scientist Naseem Rangwala (pictured above). "When I entered high school, I read a chapter ... about distance scales in the universe. How far the next planet is. How far the end of our solar system is. That made me feel how insignificant, how small we are on this planet. That really triggered something in me."
Naseem is one of five women leading the science and engineering team that operate SOFIA, a Boeing 747SP jetliner modified to be a powerful flying observatory. Naseem and her colleagues are just a few of the thousands of women who followed their dreams of exploration and now make history at NASA every single day.
10 People You Should Get to Know
1
Claire Andreoli — Public Affairs Officer
"I work with scientists and help them craft the stories they want to share. Science, and astrophysics in particular, is fascinating but can deal with concepts that are difficult to grasp, let alone explain."
2
Abi Rymer — Scientist
"Most of my heroes have succeeded against the odds in some way."
3
Elisa Quintana — Astrophysicist
"I was definitely a late bloomer. I think it's important for people to know that there isn't just one path."
Morgan Cable
4
Morgan Cable — Astrobiologist
"Pursue your passion, wherever it takes you. Most of my colleagues at JPL did not take a direct path here; instead, they just kept doing things they thought were interesting."
5
Mamta Patel Nagaraja — Science Communications
"When my older sister claimed she would one day be an astronaut, on the heels of Sally Ride's launch into space, I made the same claim. It turned out that she outgrew the crazy dream, and my desire only got stronger."
6
Serina Diniega — Scientist
"Be open to opportunities that seem tangential to your overall goal. Sometimes those opportunities give you exposure or experience that will help you stand out from the crowd."
7
Michelle Easter — Engineer
"Modeling satiated my creative and exploratory sides, but getting my education and pursuing engineering helped me become mentally stronger, more rational, and generally more content with my life."
8
Rosaly Lopes — Vulcanologist
"I saw my first volcano erupt, and that changed my mind forever. The active crater had a beautiful fire fountain spurting red lava about 30 to 50 feet up into the air. It was the most beautiful spectacle, and I was hooked on volcanoes from then on."
9
Margaret Kivelson - Scientist
"The thing I remember was that there was a slide rule in my mother's desk and I knew that had something to do with physics, and it looked very interesting. But, reemember, I started before there were any spacecraft!"
10
Zibi Turtle — Scientist
"The excitement of seeing new territory or seeing previously explored terrain in a different way — a different wavelength, a higher resolution, new topography — and making new discoveries really can't be beat"
Zibi Turtle
Remembering a Trailblazer
This year we lost Katherine Johnson, the mathematician whose calculations helped put American astronauts into space and, ultimately, on the Moon. Astronaut John Glenn, the first American to orbit Earth, famously said of Johnson's Project Mercury numbers check, "If she says they're good, then I am ready to go."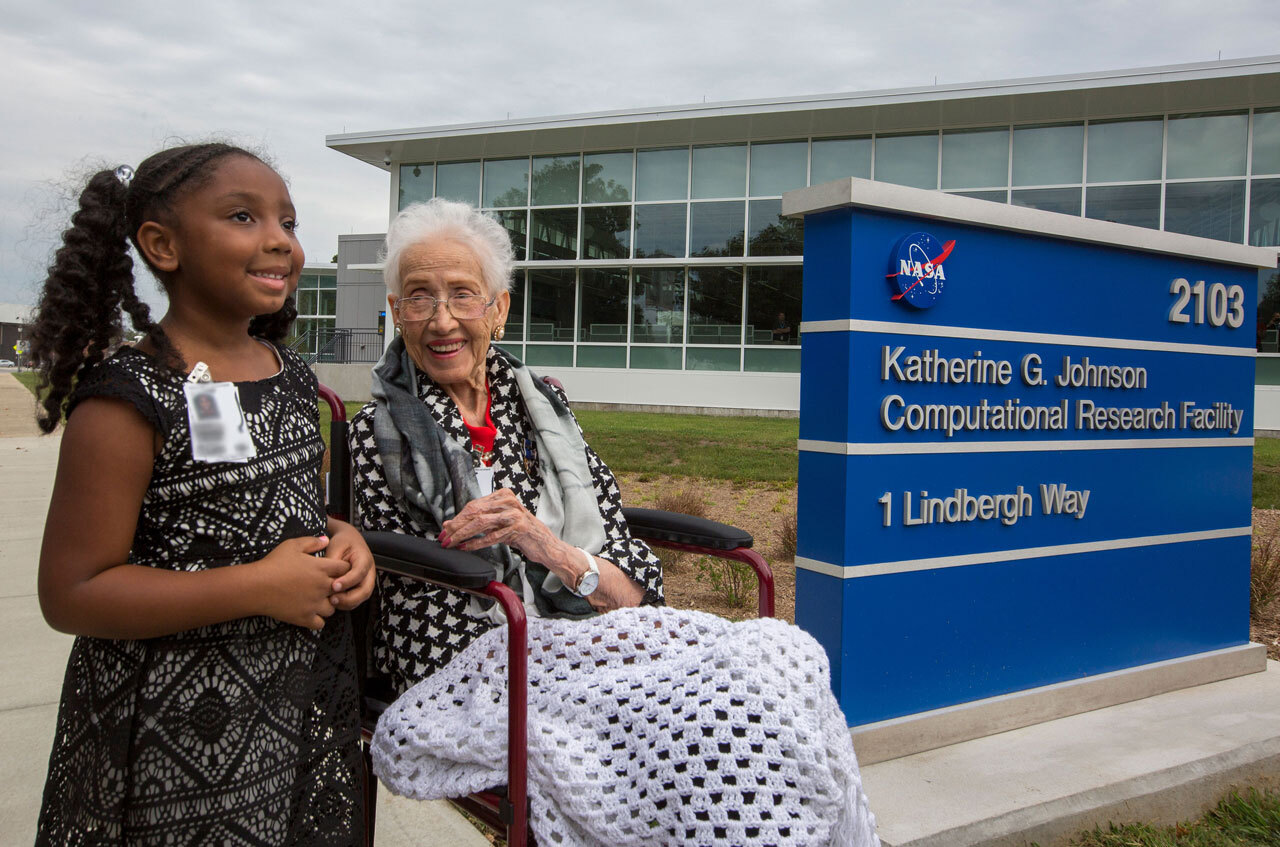 Johnson was awarded a Presidential Medal of Freedom for a pioneering legacy that opened doors for countless women who wanted careers in science and engineering. Her story was memorably told in the movie "Hidden Figures." She died Feb. 24, 2020, at the age of 101.
"At NASA we will never forget her courage and leadership and the milestones we could not have reached without her," NASA Administrator Jim Bridenstine said of Johnson. "We will continue building on her legacy and work tirelessly to increase opportunities for everyone who has something to contribute toward the ongoing work of raising the bar of human potential."
› NASA: From Hidden Figures to Modern Figures
"I use three words to describe myself. I'm an explorer, an engineer and a fighter.
The Problem Solver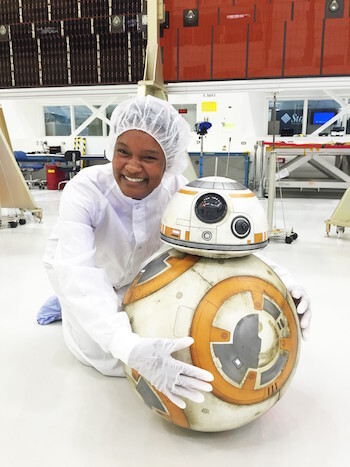 Talk to Tracy Drain for any length of time, and the word "fun" peppers the conversation, even when discussing things most people don't relish.
Tests at school? "Oh, they were so much fun!" she exclaims with bright eyes and a smile.
Since she was young she's loved puzzles and brain teasers, and she tackles engineering challenges as more problem-solving games to enjoy.
"The important thing about being a scientist or an engineer is learning how to think critically," she says, "learning how to be creative, learning problem solving and learning how to learn."
Read More