Phillips Phil Davis
Web Producer
NASA's Jet Propulsion Laboratory
---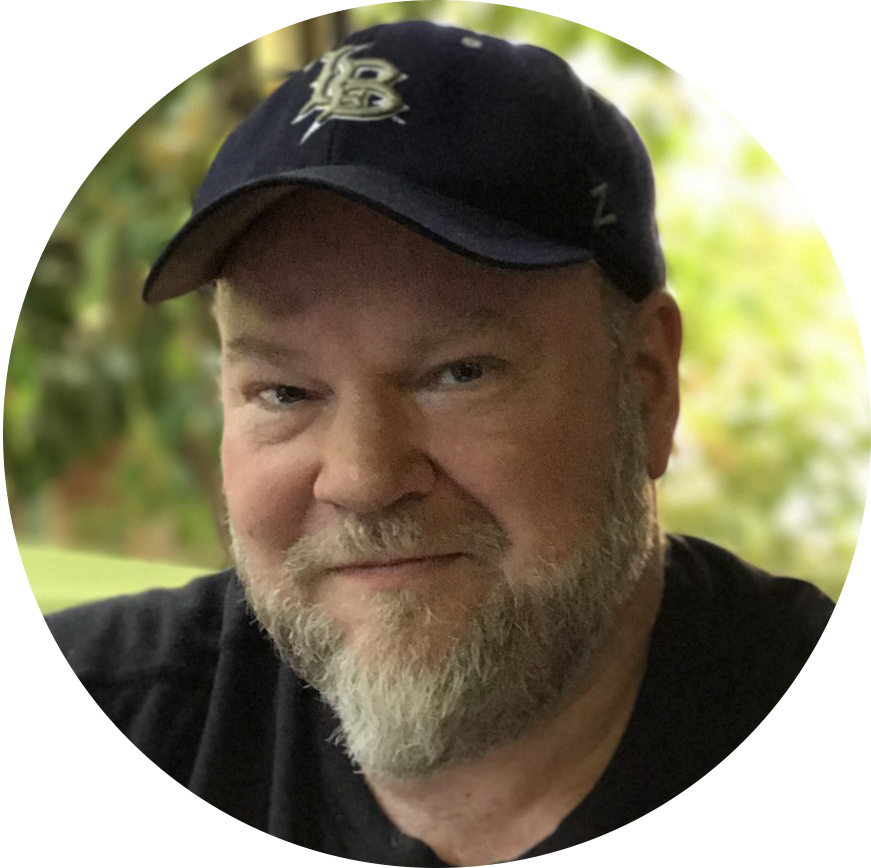 Where are you from?
That's a tough one for me. As an Air Force brat, I moved around a lot. I've lived in seven states and England. I love getting to know new places. Right now, I live in Southern California, just a few miles from NASA's Jet Propulsion Laboratory.
Describe the first time you made a personal connection with outer space.
I was outside New Orleans' famed Cafe Du Monde when a man in a top hat offered to show me Saturn for a dollar. I was skeptical. The night sky was all but eclipsed by the hazy lights of New Orleans. And my previous stargazing attempts were pure frustration. But, hey, it was only a dollar.
The planet I saw through his telescope was a sharp, yellowish-brown orb with a stunning band of rings. I'd seen pictures of Saturn. But there is something powerfully unique about seeing a planet with your own eyes. That experience, coupled with a lifelong love of science fiction, steered my writing career toward science and medicine.
How did you end up working in the space program?
Persistence and lots of luck. I am not strong in math, so careers in science and engineering were out of reach. But I'm extremely curious and I'm not afraid to ask lots of questions. I also love history. Those attributes led to a great career as a newspaper reporter and eventually helped me find a niche in the space program working on websites like this one. I feel very fortunate to be able to work with the men and women – and robots – who extend our vision beyond Earth.
Who inspired you?
My grandmothers gave me a passion for reading and writing. And my parents encouraged me to push the envelope and pursue a career that challenged and inspired me.
Tom Wolfe's "The Right Stuff" inspired me because it was about fighter pilots like my dad who pushed the boundaries of flight.
What is a website editor?
I'm responsible for writing, editing, maintaining and finding new information to showcase on this website. I work with science writers to publish their work and I also work with a team of programmers and designers to make continual improvements to the site. A good website is never done.
One of my favorite parts of the job is searching the web and other sources for historical information and images of the early days of the space program. A lot of wild stuff happened at the dawn of the space age.
Tell us about a favorite moment so far in your career.
I was working at the Jet Propulsion Laboratory on the night the Mars Exploration Rover Spirit landed on Mars in 2004. I'd watched the rover being built in one of the Jet Propulsion Laboratory's high bay facilities. The excitement was electric as the flight team relayed information as the rover made the perilous trip through the Martian atmosphere and bounced to a stop on the surface of Mars.
I still get goose bumps when I think of the first image from the rover – and the cheers of so many people who worked so hard to get it there.
What advice would you give to someone who wants to take the same career path as you?
Ask lots of questions. Be persistent. And never stop exploring your options.
What do you do for fun?
I love to travel with my wife and take pictures. I've lugged my cameras all over the world and snapped thousands of pictures just to get those few perfect images. We also love to hang out with our two dogs and we take them with us whenever we can.
I'm also a voracious reader. My favorite novels are "To Kill a Mockingbird" by Harper Lee and "A Confederacy of Dunces" by John Kennedy Toole.
If you were talking to a student interested in science and math or engineering, what advice would you give them?
Stick with it, even when it gets hard. Find a mentor or a study partner and tough through it. One of my greatest regrets is not fully learning the language of the Universe – mathematics.