Leigh Peake
Chief Education Officer
Gulf of Maine Research Institute
---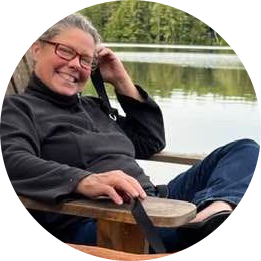 What first sparked your interest in science, technology, engineering, and/or math?
My high school chemistry teacher, Mr. Capalletti.
What Science Activation project(s) are you affiliated with?
Education partners across the Northeast are connecting to build local learning communities to empower the next generation of climate stewards.
Tell us about your job. What do you do?
I steward and support the best group of climate change and data/modeling educators in the world!
What's one piece of advice you would give to someone interested in learning more about science?
Don't ignore the social sciences and humanities – learn to write and communicate, and learn what social science methods have to offer our work in science and science education.