Georgina Goode
Deputy Director for Communications and Education
NASA's Jet Propulsion Laboratory (JPL)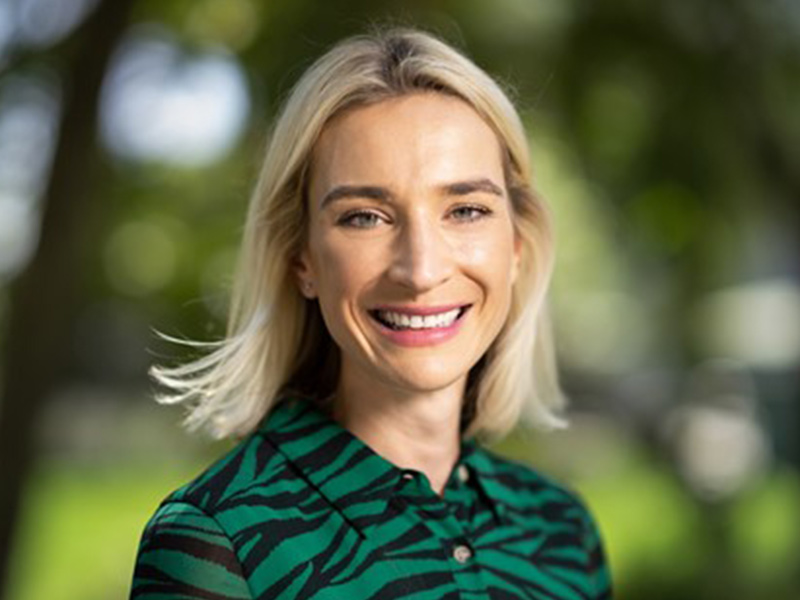 Education
Colyton Grammar School | Colyton, Devon, United Kingdom
Bournemouth University | Bournemouth, Poole, United Kingdom
Advertising & Marketing Communications | 1st Class BA (Hons)
---
What first sparked your interest in space and science?
On my 6-year-old's bedroom wall is a mural of our solar system. It covers the entire wall. And when he goes to bed each night, we switch off his main bedroom light and switch on his star ceiling projector. And we lie there, gazing up at the twinkling glow. And he'll ask me really tough questions, like "Are there such things as white holes?," "How much bigger is UY Scuti than our own Sun?," and "How long would it take to leave our Solar System?" And as I cobble together some pretty weak answers, I'm in awe of his constant curiosity and his ability to have no boundaries when it comes to questions. What freedom.
Truth is, we've always been a family who have loved space. We've watched Professor Brian Cox on tour, live, numerous times (my husband continues to attempt to explain quantum theory to me!), and prior to JPL, I'd had the privilege to work directly on NASA's Artemis Program while vice president of communications at Boeing. But it really has been the last few years, bringing up our children and working at incredible organizations like JPL, that the fascination has deepened. That has seen me proactively lean into questions that, quite frankly, I wouldn't have had the capacity to think of a few years ago. And that, for a communicator, a storyteller at heart, is really exciting.
How did you end up working in the space program?
There were probably a few catalyst moments that led me to where I am today, and all of them leaps of faith into challenging work assignments. The first was working for the U.K. government and Number 10 Downing Street, leading communications for large-scale digital transformation programs. Unrelated to space, but when you have to take complex technical information and translate it into stories that will inform, educate, or inspire myriad different audiences with different needs and expectations, then the similarities to what I do today are clear.
We moved the family to the U.S. (Chicago) in 2017, where I was approached by Boeing to lead the digital transformation of their communications function. This role had many facets, but at its core was strategic communications: understanding the needs of the business and its programs, understanding the needs of stakeholders and how to most effectively reach them, and then designing communications campaigns to deliver on those needs.
It was while I was at Boeing that I was introduced to NASA's Artemis program and the Crew Space Transportation-100 (CST-100) Starliner spacecraft, among other large-scale technical programs on the commercial and defense side. Having to immerse yourself in a particular program – the people, the highs and lows – it builds an affinity between you and the team. You are wholeheartedly invested in the success of that program. And when things go well – or not so well – the experience is profound. I personally love that. And I knew there would be no limit to profound experiences at JPL, so my career in space continues.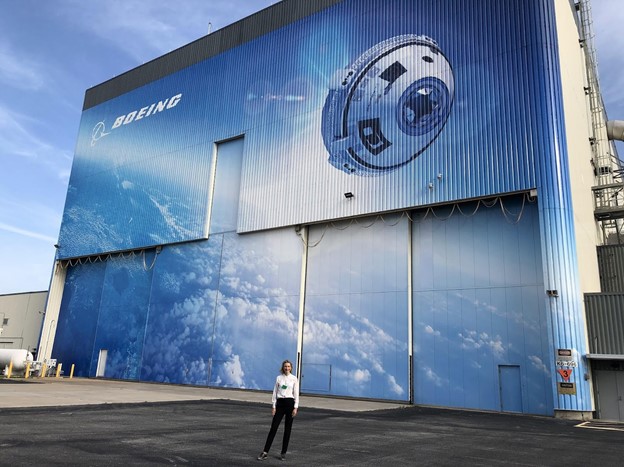 Tell us about your job. What do you do?
I am the deputy director for the Communications and Education Directorate at JPL. I support director Michael Greene in leading an incredible team that covers digital news and media, public engagement, education, branding and design, data visualizations, and every other kind of experiential production you can think of! Our mission: to inspire the next generation of explorers and share the excitement of our missions with the world. We also handle strategic communications work internally for JPL. Our employees are our best advocates – they are what makes JPL…JPL! So ensuring we have good two-way communications across the laboratory community is critical.
What's one piece of advice you would give to others interested in a similar career?
Be curious. Be open-minded. Be a bridge-builder. I wouldn't have got to where I am today without the relationships I forged throughout my career. Relationships are what open up opportunities, not just in terms of "the next career move," but in terms of thinking, and looking at the world through a different lens. This is critical if you want to be a good communicator. Identifying different perspectives, actively inviting constructive debate, stress-testing previously held opinions, listening, and constantly learning.
What has been your biggest challenge, professional or personal, and how did you overcome it?
I suppose most recently, relocating to the States with two very young children. That was pretty tough. My youngest was just one, my oldest, three. Both my husband and I work full-time and began working pretty much as soon as we landed at O'Hare Airport in Chicago. Plus it was winter, so sub-zero temperatures like nothing we had ever experienced! It was a juggling act for sure, with no network around us for support. But we all jumped right in and have never looked back. I look at my family as a little team – working through problems and overcoming them together. I couldn't do any of this without them.
Truth is, the biggest challenges in my life have been the experiences I have grown the most from, so I tend to invite challenge and complexity and not be scared of either.
Who inspires you?
This sounds like a cop-out but I couldn't name one person. First up, I'm surrounded by incredible teammates that inspire me every single day. The depth of experience, the passion for the missions, and the innovation are what make JPL such a special place. Throughout my career I have been blessed to have the opportunity to work with incredibly strong women within the marketing and communications industry who have smashed glass ceilings, lifting those around them in the process. But also men, who have been real champions and given me sage advice. What did they all have in common? They have all been enablers, supporters, collaborators…and just plain smart.
What have been some of your favorite projects to work on?
I'm lucky that I get to oversee communications and education products that cover all of JPL's main program areas: astrophysics, Earth science, planetary exploration, the Deep Space Network, and more. So it's difficult to choose "a project," as they are all so different. Watching our teams getting prepared for the Psyche and Surface Water and Ocean Topography (SWOT) launches, both happening this year, is great. It's hard work with a ton of planning and coordination, but I'm so proud of the teams' creativity and agility in keeping stakeholders and the public engaged.
And it's early in the mission's lifecycle, but Mars Sample Return has also been really exciting to work on. It's a highly ambitious program that has been a goal for generations. And it is going to profoundly change humanity's understanding of not only Mars' habitability and ancient past, but potentially the origins and evolution of Earth and other worlds in our solar system. The architecture is complex and when you think about what it needs to do (including the first round trip to another planet, launching a rocket from another planet, and demonstrating an in-orbit rendezvous at Mars) you are just in awe of the teams from around the world making this happen.
What are some fun facts about yourself?
I'm originally from a little fishing village called Beer, right on the Devon/Dorset border in the U.K. It would be classified as "quintessentially English": pebble beaches, street bunting, cream teas, fish and chips, and lots of tourists in the summer. I escaped to London as soon as I could, but my goodness, I have come to appreciate the peace, tranquility, and beauty of the place as I have gotten older. My whole family still lives in Beer. My mum is retired, my brother is an estate agent (a realtor) and my Dad is an artist and inventor.
What is your favorite space image and why?
This question is a great conversation starter and ice-breaker! It certainly got my husband and me into a back and forth over some of the most famous NASA images. But we settled on Hubble's Ultra Deep Field image. This image takes you to a place that is unimaginable, as it stretches your brain in a way that day-to-day reality cannot. And yet, this is our reality – the genesis of it all.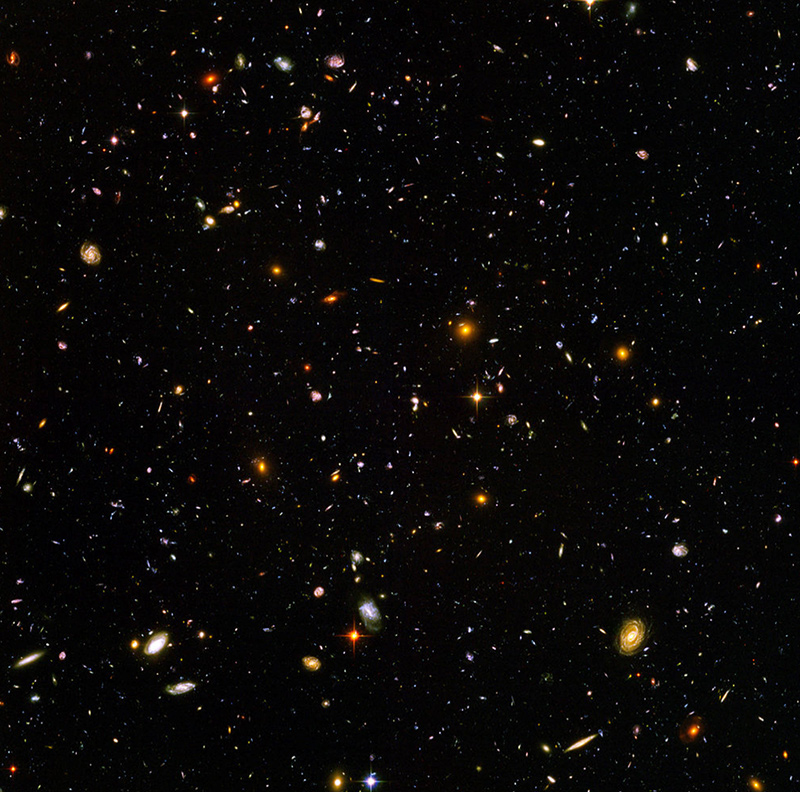 ​