Lindsay McLaurin
Public Engagement Lead
NASA's Jet Propulsion Laboratory (JPL)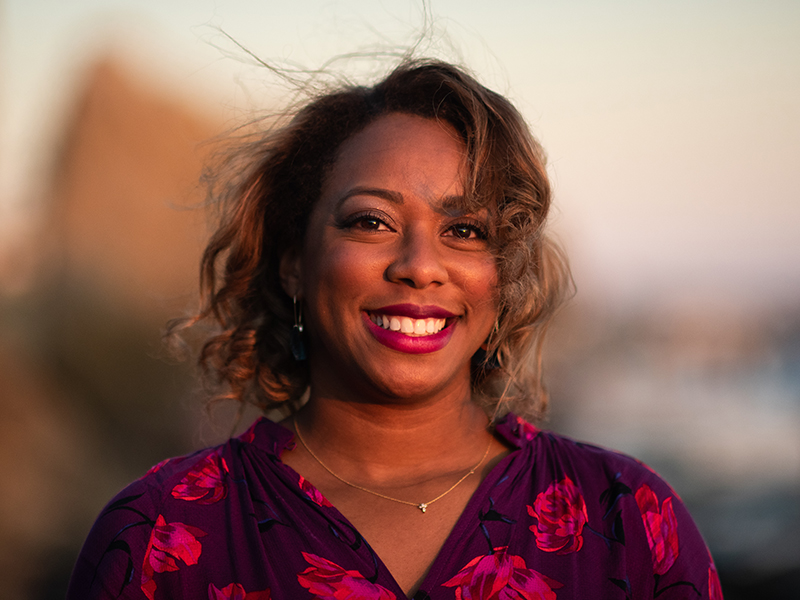 Education
Lloyd C. Bird High School
Virginia Polytechnic Institute & State University
B.S. Marketing Management
Johns Hopkins University
M.A. Corporate Communications
---
What first sparked your interest in space and science?
I grew up in the suburbs of Richmond, Virginia. My childhood neighborhood is nestled between rural farmland and forests with lower levels of light pollution. I was fortunate to be able to look up at night and see the sky peppered with bright stars and planets. I always had that natural human curiosity and wondered "What's out there?" and "Are we alone?"
How did you end up working in the space program?
I really fell into it. The first part of my career was spread across various industries. I started working in aerospace in 2013, where I was able to support a variety of areas from IT to autonomous aircraft. But when I was asked to support a space mission – the James Webb Space Telescope – my life was forever changed.
Tell us about your job. What do you do?
As a public engagement lead, I support missions with external communications. My primary role is to share the importance of the missions with the public, to help inform and engage the widest audiences possible with NASA. I support everything from events to social media, to website design and content creation – both print and digital products. I have the chance to use my love for writing and creativity every day to turn complex information into public-friendly products.
What's one piece of advice you would give to others interested in a similar career?
Have an open mind! Had I not taken a chance on an industry I wasn't familiar with, I wouldn't be where I am today.
What has been your biggest challenge, professional or personal, and how did you overcome it?
My biggest professional challenges have been my gender and my ethnicity. These are two things I cannot change, so I use them as strengths. I truly believe diversity is the cornerstone of all great ideas. Ensuring that the people in the room are multi-generational, multi-ethnic, and multi-gendered is crucial to success. I have found allies and mentors to help me navigate the challenges I face in this area to continue my success.
Who inspires you?
My greatest inspirations are my parents. They have overcome many adversities and have worked hard to afford me so many great opportunities. Even as an adult, they challenge me to be the greatest version of myself, and they are my biggest cheerleaders in my personal and professional successes.
What have been some of your favorite projects to work on?
Working on the Webb Telescope mission was the gift of a lifetime. I grew so much professionally, and had the opportunity to see the telescope's progression and be in the cleanroom with the next great telescope of my generation!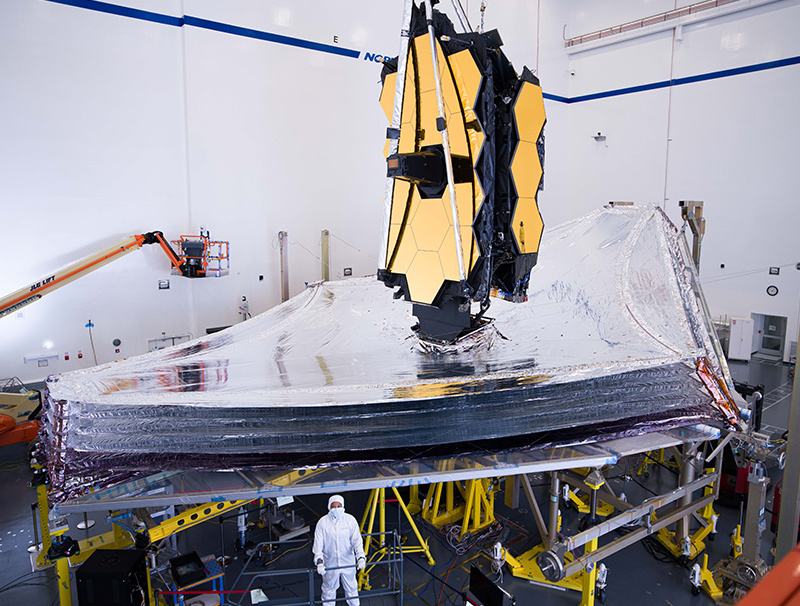 I also enjoyed working with one of JPL's great designers on the Color Your Universe campaign, fun coloring pages with hidden surprises throughout!
What are some fun facts about yourself?
Outside of work I love spending time outdoors hiking, or going to the beach with my dog and friends. I really enjoy working with kids, especially those who are at risk and vulnerable. I became a foster parent in 2020 to help provide a safe and loving home for children in need. I have been fortunate to have a big support network of family, friends, and coworkers to help me through my motherhood journey. While the risk of giving your heart away is high, the reward of knowing you've set a child up for success is greater.
What is your favorite space image and why?
The Pillars of Creation is my favorite space image for many reasons. The colors and sparkles of stars throughout. I love that the columns are formed from dust and gas and hide newborn stars.