Tahani Amer
Program Executive at Earth Science Division of Science Mission Directorate
NASA Headquarters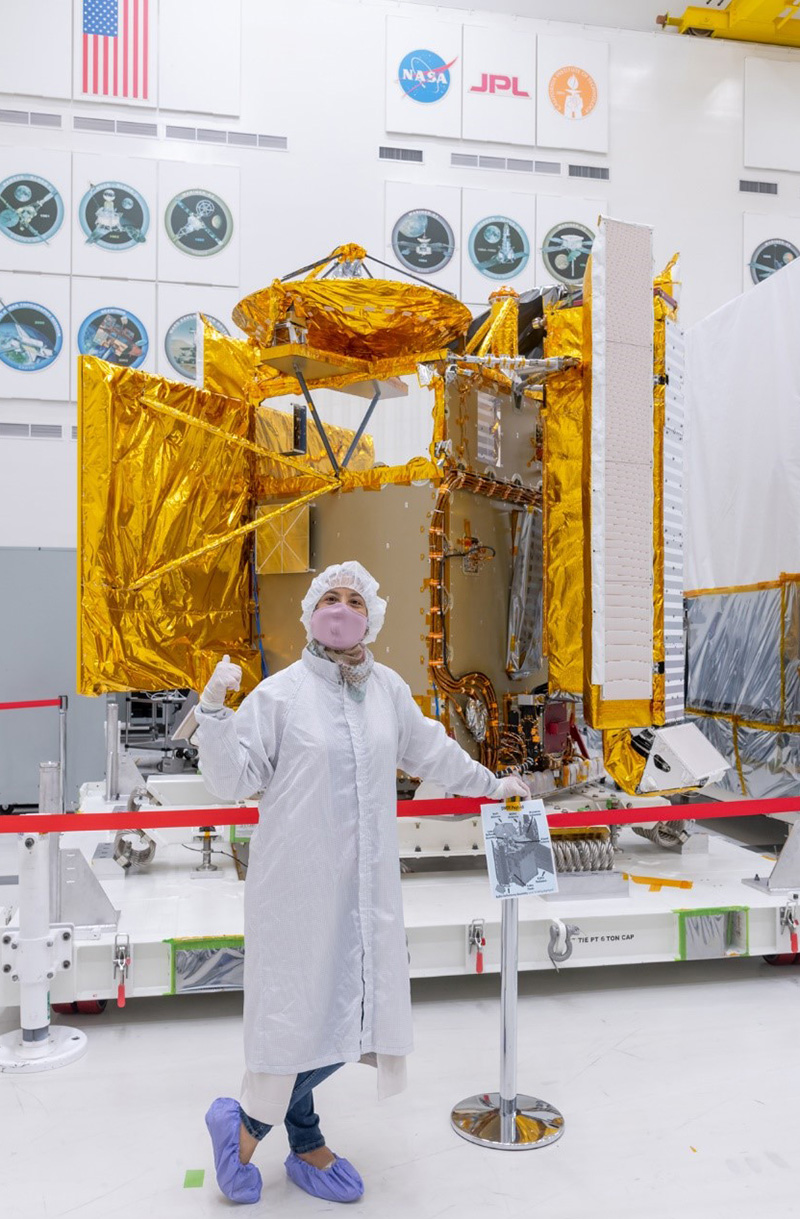 Education
Harvard University, Boston
Senior Executive Business School
Wharton Executive Education Program
University of Pennsylvania
Villanova University, Pennsylvania
Black Belt Six Sigma
Master's in Aerospace Engineering
Old Dominion University, Virginia
Doctoral of Engineering
Old Dominion University, Virginia
Bachelor's in Mechanical Engineering
Old Dominion University, Virginia
Al Salam High School for Girls | Cairo, Egypt
---
What first sparked your interest in space and science?
I have loved science, mathematics, and chemistry for as long as I can remember – and I was good at all of them! When I came to the U.S. and took my first advanced calculus class, I could not speak a word of English, but I still earned an "A" in the course. I knew then that an engineering career would be rewarding, full of problem-solving and unlimited potential for innovation. I have always been passionate about learning the secrets of the universe, life beyond planet Earth, and what we need to do to protect and improve life on our home planet.
How did you end up in the space program?
I had an internship with NASA as an undergraduate student through the Virginia Space Consortium, which led me to graduate school, and then ultimately a job at NASA's Langley Research Center. I started my career in aeronautics, space science, then technology development, and now Earth science.
Tell us about your job. What do you do?
I'm a program executive in the Science Mission Directorate (the part of NASA responsible for science) at NASA Headquarters in Washington, D.C. I also serve as a technical and programmatic expert for complex agency aerospace programs, supporting NASA's Earth Science Division. I manage engineering project planning for the development of spacecraft, instruments, and ground systems. My current mission portfolio includes the Surface Water and Ocean Topography (SWOT), Geostationary Carbon Cycle Observatory (GeoCarb), and CLARREO Pathfinder (CPF) missions.
What's one piece of advice you would give others interested in a similar career?
I have a formula that I call "Amer's Equation of Success," which looks like this:
(IP3 + R)/T
This stands for:
[Imagine your future x (Passion x Plan x Perseverance) + Relationships] / Time
One must understand that collaboration and teamwork are essential for large efforts, especially in Earth and space sciences.
Who inspired you?
My father, Reffat Ayoub, greatly inspired me! He was a tough man who taught me how to persevere and be confident. Most importantly, he encouraged me to do traditionally "boy" activities that were not typical in my culture – like ride a bike, fix a car, and manage finances for his business. As I've grown up, I've drawn great inspirations from my religion, my colleagues, and my kids.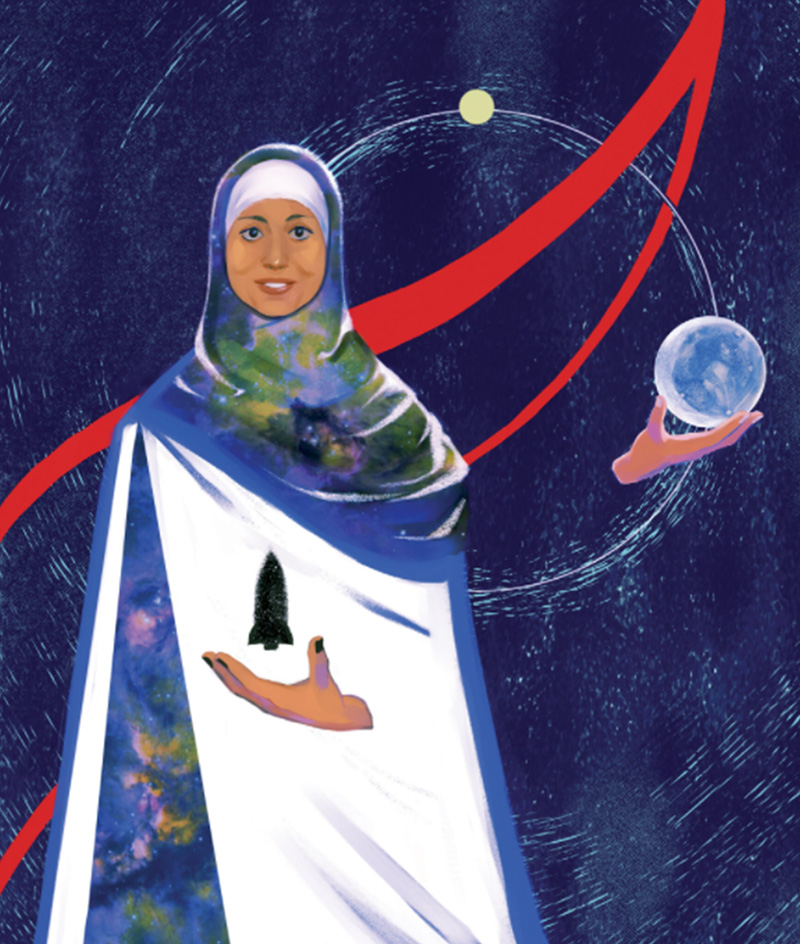 Describe a favorite moment so far in your career.
I have a few favorite moments: I love participating in NASA's Earth Day activities and sharing with the public the importance of Earth science research and our mission to understand our home planet. I was honored to be part of Women@NASA, NASA's Modern Hidden Figures, and the 100th Anniversary of Flight campaigns.
What are you looking forward to in your career?
Wow, I am excited to launch the SWOT, GeoCarb, and CPF missions in the next few years. I am also really excited about two new projects for the Aerosol, Cloud, Convection, and Precipitation (ACCP) study that will make a great impact in the next several decades on Earth science as we know it. (The ACCP is a section under the National Academies' Earth science decadal survey, in which the agency and its partners ask a group of scientists, called the National Research Council, to prioritize research areas and missions for the next decade or so.) But I'm mostly excited to continue being part of an amazingly talented and inspiring team at NASA.
What do you do for fun?
I like to take long walks – maybe seven miles or so – to reflect, explore the environment, and learn from watching the people around me.
What is your favorite space image and why?
Earth - The Blue Marble
This image represents life as we know it today – complex, intricate, and messy, yet simply so beautiful.