Marlon Hernandez
Information & Configuration Management Engineer on Europa Clipper
NASA's Jet Propulsion Laboratory (JPL)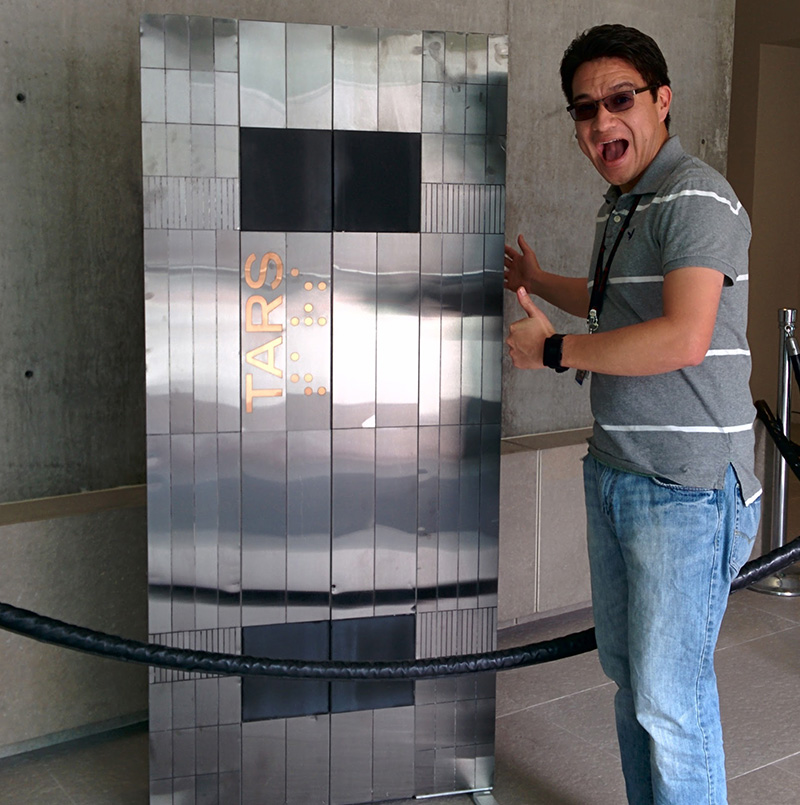 Education
Huntington Park High School, Huntington Park, California
San Diego State University, San Diego, California
History
University of North Texas, Denton, Texas
Masters of Science in Information Science | Emphasis in Information Systems
---
What first sparked your interest in space and science?
An Encyclopedia Britannica salesman who upsold my parents on buying the science and technology add-ons. Due to the large cost of the series, I was determined to make full use of it and browsed through each of the volumes for any science-related schoolwork. Eventually, I just grew to love reading more and more details on anything technology-related. I like to think that getting hired at NASA's Jet Propulsion Laboratory (JPL) finally evened out the high costs of those books.
How did you end up working in the space program?
I took a chance on a job listing for a library clerk at JPL that seemed way out of my work experience or education background. They were looking for someone willing to learn on the job, and become a power user of the library management system. I have always loved working with systems, and had a brief spell as a computer science major so that was enough for them to take a chance on me.
"There is no set path for a career at NASA, nor to my role. What worked for me was taking chances on job postings that seemed just out of reach, and continuing to add to my skill set."
Tell us about your job. What do you do?
As a JPL Information & Configuration Management Engineer (or I/CME), I'm responsible for tailoring and implementing process requirements for missions assigned to JPL by NASA, which we refer to as "flight projects." We manage information throughout the project's lifecycle, including records processing and project closeout (our term for the end of mission). In short, I like to think of myself as a project librarian.
What's one piece of advice you would give to others interested in a similar career?
There is no set path for a career at NASA, nor to my role. What worked for me was taking chances on job postings that seemed just out of reach, and continuing to add to my skill set. Working full-time while earning my master's degree reinforced my desire to work here, and it gave me even more opportunities at JPL to play a bigger role in what we do. Adversity can also be seen as a great learning experience.
What has been your biggest challenge, professional or personal, and how did you overcome it?
Finding the appropriate work-life balance while working full time and going to school at night. There were days where I barely got a break between computer screens and I leaned heavily on my support system, namely my wife. With her support, I was able to succeed. I also made it a point to make time for my main hobby – running. Getting away from it all and just being with my thoughts was much needed during stressful times. I still hit the road for a long run every week – especially if I am feeling stressed.
What have been some of your favorite projects to work on?
I've only worked on Europa Clipper and it has been an amazing time. I am always amazed by the sheer scope of the project, and its grand mission to seek out life in our solar system. After reading a book called "The Mission," which covers how we even got to this point, I am grateful that we are led by passionate people who have been working on this goal since the late 1990s. It is an honor just being associated with such a project.
What are some fun facts about yourself?
I love to run, travel, and visit breweries. I'm currently on a streak of six straight Los Angeles marathons, seven straight San Diego half marathons, and five straight Rock 'n' Roll San Francisco half marathons.
I also visit my homeland of Guatemala whenever I get the chance. Nothing beats coffee and a traditional breakfast while in Antigua.
Whenever I travel I also make it a point to stop by a brewery to try out a flight of beer. You can tell a lot about a town based on its brewery selections.
For this year's JPL Employee Resources Group Mentorship program I was given the opportunity to mentor the amazing Valerie Arriero and Merci Magallanes. We've met up every other week to discuss, in no particular order: work-life balance, networking, food, Sharepoint 2013 challenges, all things pets-related, and various other topics that I hope shed some light on working at JPL and helped them along in their career paths.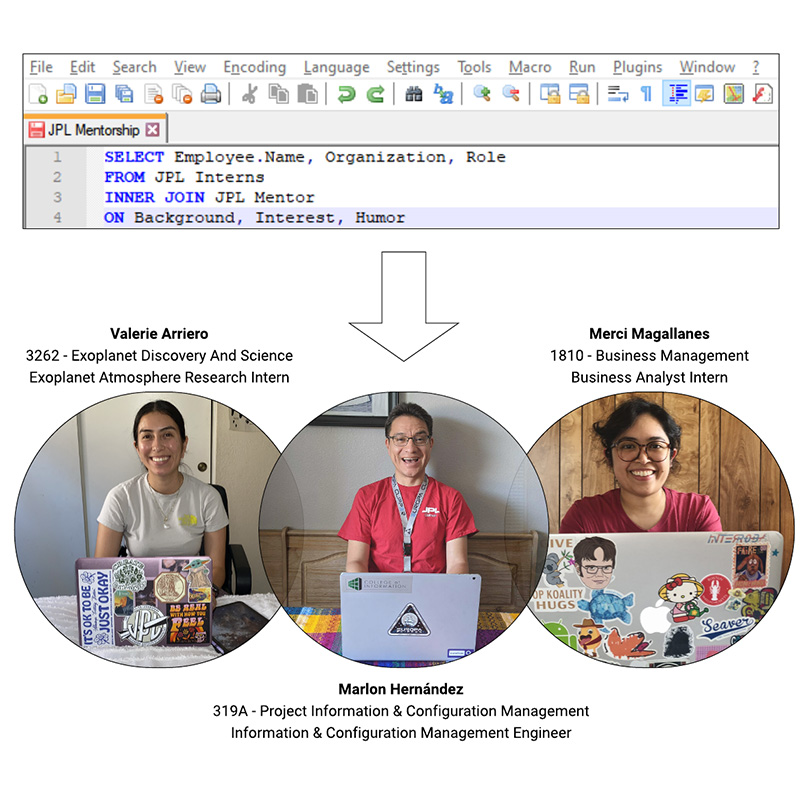 What is your favorite space image and why?
Seeing this milestone for our [Europa Clipper] propulsion module was amazing. I've been on this project for four years, so to see hardware being built really brought a smile to my face.
Additional Links