Sabrina Delgado Arias
Senior Research Scientist, ICESat-2 Applications Coordinator
NASA Goddard Space Flight Center (Contractor with Science Systems and Applications, Inc.)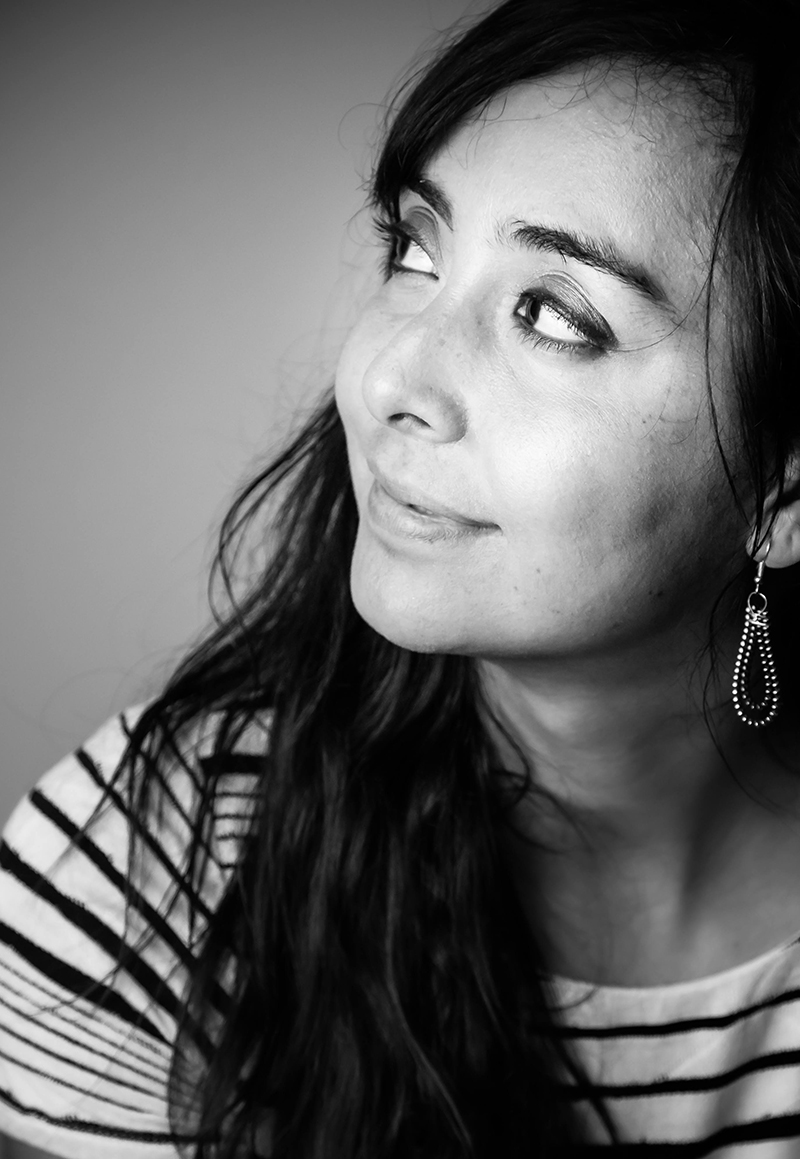 Education
University of Maryland, College Park, Maryland
B.S. Agricultural & Resource Economics | Minors in Statistics & Chinese Studies
Arizona State University in Washington, D.C.
M.S. Science & Technology Policy | Applied Project: Indigenous Knowledge and Information Communication Technologies: Democratization of Agricultural Extension in South America
---
What first sparked your interest in space and science?
Was it me playing with the lab kit I inherited from my sister? Or the sleepover at the National Air Space Museum? Perhaps traveling with my family to new corners of the world and appreciating evermore the diversity and similarities between us? I cannot think of just one instance that first sparked my interest in space and science, but I have always been curious and open to learning about our world.
"Think across boundaries! You will engage with interdisciplinary people and institutions from around the world, including scientists and engineers."
How did you end up in the space program?
It was during a seminar hosted by the Consortium for Science, Policy, and Outcomes, where I completed my graduate program. I was approached by a research scientist, Vanesa Escobar, who talked to me about a new program at NASA's Goddard Space Flight Center and encouraged me to consider the role of applications scientist. I went through a couple of interviews and got the job! I later learned that my senior thesis adviser at Arizona State University had collaborated with Vanesa and recommended me as a candidate.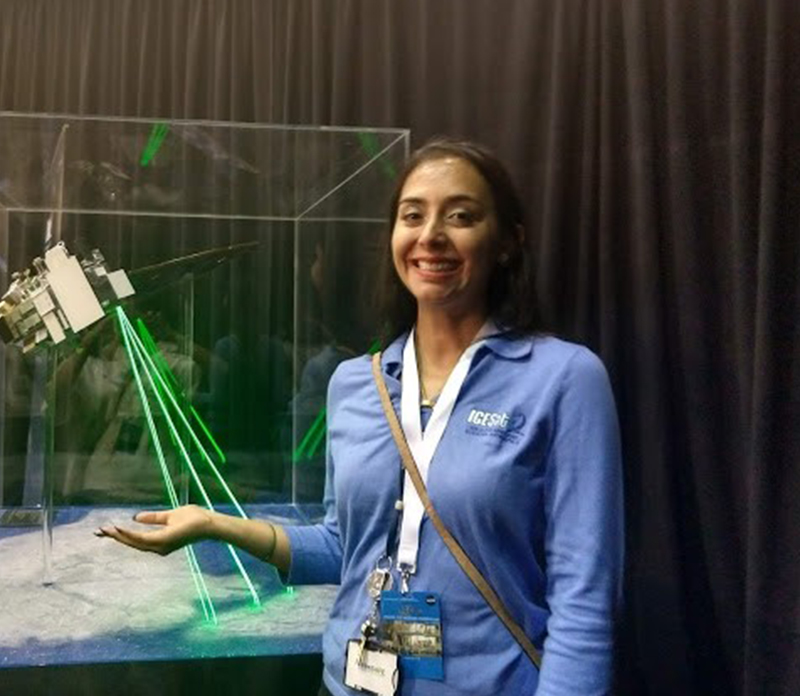 Tell us about your job. What do you do?
My main role at NASA Goddard is as the applications coordinator for the Ice, Cloud, and land Elevation Satellite-2 (ICESat-2), which launched in 2018. I have worked with the mission both pre-launch and post-launch to expand the community of potential data users and to facilitate feedback on these data products, including their utility in informing socially important decisions and actions.
What's one piece of advice you would give others interested in a similar career?
Think across boundaries! You will engage with interdisciplinary people and institutions from around the world, including scientists and engineers. Building and maintaining relationships and getting people out of their silos are keys to success in this work and in your career.
Who inspired you?
My biggest inspiration has been my parents. They took the opportunity to come to the United States, leaving family, friends, and established careers in Colombia to provide us with the many opportunities afforded here and have always pushed us to keep improving ourselves. "¿Qué hace?" ("What are you doing?") My Dad never failed to ask this question, urging me to always be doing something constructive with my time.
Describe a favorite moment so far in your career.
Traveling to Vandenberg Air Force Base for the launch of ICESat-2! I had the opportunity to invite our ICESat-2 "early adopters" (people who partner with the mission to provide feedback on ICESat-2 data) to showcase their research and experience the launch. My mom and younger sister were able to join me, and we all watched in awe and excitement at how the ICESat-2 spacecraft lifted off as part of the final mission of the Delta II rocket.
What are you looking forward to in your career?
I look forward to continuing to build new relationships and taking every opportunity I can to grow professionally. Perhaps a Ph.D.?
What do you do for fun?
At NASA Goddard, I participate in the ski and homebrew clubs. I also love horseback riding, bird watching, and going on mushroom forays.
What is your favorite space image and why?
I have a poster hanging on my wall of Galaxy Cluster Abell 2744 taken by the Hubble Space Telescope. It shows the faintest and youngest galaxies detected so far and magnifies nearly 3,000 distant background galaxies! It reminds me of our immense universe, how minuscule yet beautiful we are in the great scheme of things, and the possibilities of new and exciting findings.