Jeffrey Robert Bouwman
Citizen Scientist / Middle School Science Teacher / Adjunct Professor
Shumate Middle School and the University of Michigan-Dearborn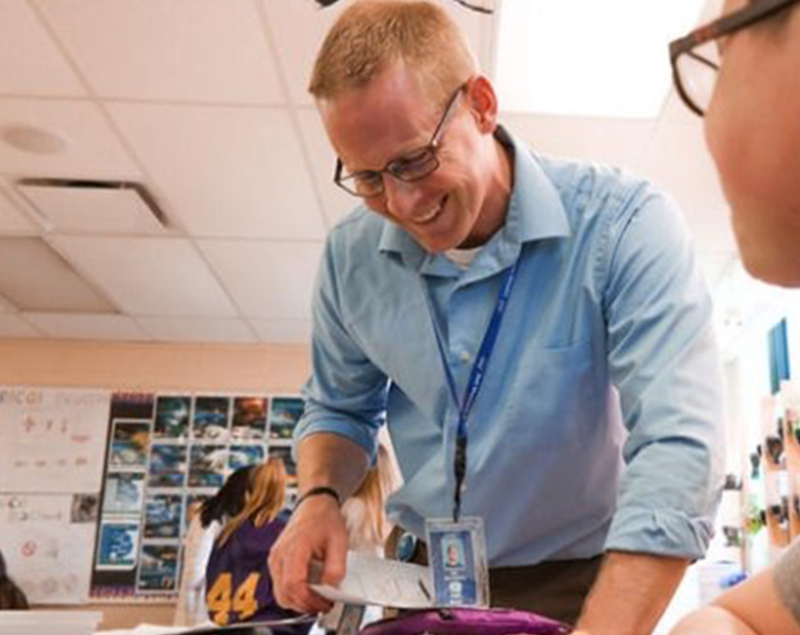 Education
Allendale High School
Grand Valley State University, Allendale, Michigan
Group Science (Geology Emphasis)
University of Michigan-Dearborn
Educational Technology
University of Michigan-Dearborn
Educational Leadership
---
How did you become a NASA citizen scientist?
As an educator, I love project-based learning! During the 2015-2016 school year, I was searching for a new science project to complement my "Salmon in the Classroom" project (from the Michigan Department of Natural Resources). I attended a Global Learning and Observations to Benefit the Environment (GLOBE) Program training session at Wayne RESA (an educational service agency) to become a GLOBE Program certified educator. This training sparked my curiosity, and I couldn't wait to begin taking various environmental measurements with my students. I watched them become citizen scientists and fall in love with science.
Additionally, my work with both the GLOBE Program and the Community Collaborative Rain, Hail, and Snow Network (CoCoRaHS) transformed me into a citizen scientist. I measure precipitation daily in my backyard and monitor various water parameters in ponds, canals, the Detroit River, and Lake Erie. I take cloud and tree height measurements via the GLOBE Observer app. I have been utilizing GLOBE protocols in my classroom for over five years, and my students are definitely learning science by doing science. We are #GettingScienceDone!
What are your favorite citizen science projects to work on?
I enjoy taking soil moisture measurements for NASA's Soil Moisture Active Passive (SMAP) mission. My students and I dig a lot of holes on the Shumate Middle School campus! Every school year, I have students travel to various study sites on campus to obtain, weigh, dry, reweigh, and calculate the amount of moisture found in the ground. Our data helps calibrate NASA's SMAP satellite. The data is also extremely important as the Shumate Middle School/Carlson High School campus is adjacent to a higher risk flood zone. In addition, my students and I take many hydrology measurements, as it's important to keep an eye on the waterways near Lake Erie. Finally, my students also monitor precipitation, clouds, and mosquito larvae. They measure soil and surface temperatures and tree heights.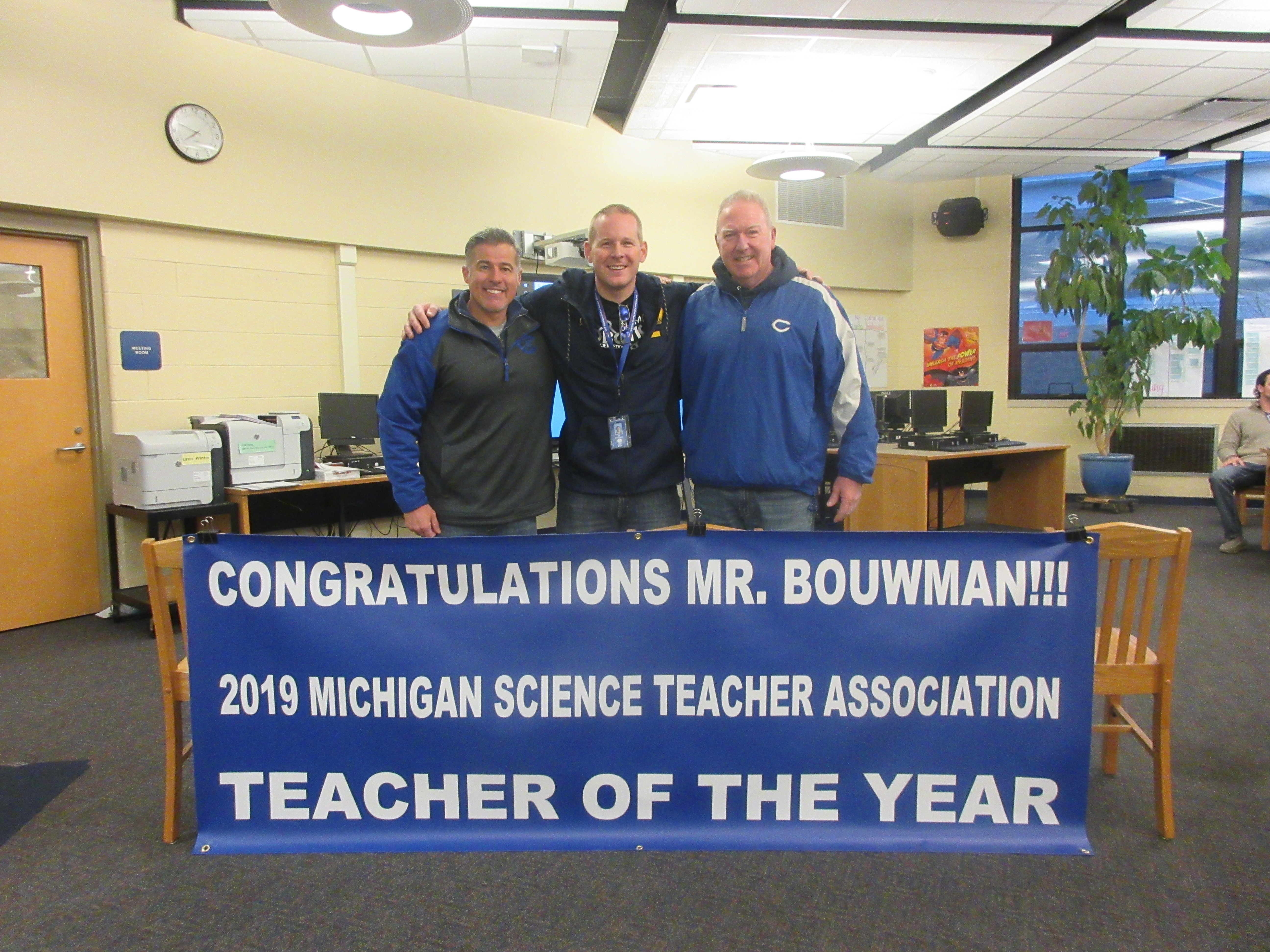 What do you do when you're not doing science with NASA? Tell us about your job and your hobbies!
I am a middle school science teacher (grades 6-8) and robotics coach at Shumate Middle School in Gibraltar, Michigan. Additionally, I am a science education and educational technology adjunct professor at the University of Michigan-Dearborn in the College of Education, Health, and Human Services (CEHHS). I also serve as a NASA Solar System Ambassador. In my free time, I enjoy going camping and spending time near Lake Michigan with my family.
What have you discovered or learned as a NASA citizen scientist?
I have learned that it is very easy to help NASA and scientists around the world. All it takes is a mobile app (GLOBE Observer or CoCoRaHS) and one can submit environmental measurements. Once submitted, the measurements become readily available for scientists from around the world. I have had students, teachers, and professors reach out to me and let me know that they have used the data collected by my students.
What first sparked your interest in space and science?
Every year I enjoy raising both Chinook salmon and lake sturgeon in my classroom. These Great Lakes projects are very special to me because I enjoy fishing with my friends and family. I loved talking about fishing with my grandpa, Van Oeveren, when I was a kid!
During my GLOBE training, my good friends and trainers (David Bydlowski, Andy Henry, and Kevin Czajkowski) helped me realize how cool it is to take environmental measurements that assist in research and NASA satellite calibration. In addition to my fish projects, GLOBE also is used in my classroom!
What's the biggest challenge you've faced as a NASA citizen scientist?
The biggest challenge as an educator is finding enough time for all the amazing citizen science projects that I want to share with my students. The Michigan science standards keep my students very busy throughout the school year. There is never enough time during the school day to squeeze in all of the awesome science I want to share. To remedy this, I launched a GLOBE advisory period and a remote sensing elective at Shumate Middle School.
What advice would you give to others who might want to volunteer with NASA?
Get GLOBE certified! Go outside and take a good look at your local environment and find phenomena that interest you. Find the measurement protocols that you can utilize for your study. Start with a protocol or two, and add more as you become more comfortable taking measurements. I recommend utilizing different protocols to see how the different spheres (pedosphere, biosphere, atmosphere, and hydrosphere) impact each other. A good starting point is the GLOBE program's protocol bundles.
Who inspires you?
Professionally, I'm inspired by both the Gibraltar School District and University of Michigan-Dearborn learning communities. I work with the best students, science teams, faculty members, and administrators. I strive to provide my middle school and college students with the best education possible. Personally, I would like to give a huge "thank you" to my good friend, David Bydlowski. Dave has gone above and beyond over the last ten years to encourage and support me as a science educator. "Science is not something you can Google!" Thank you, Dave!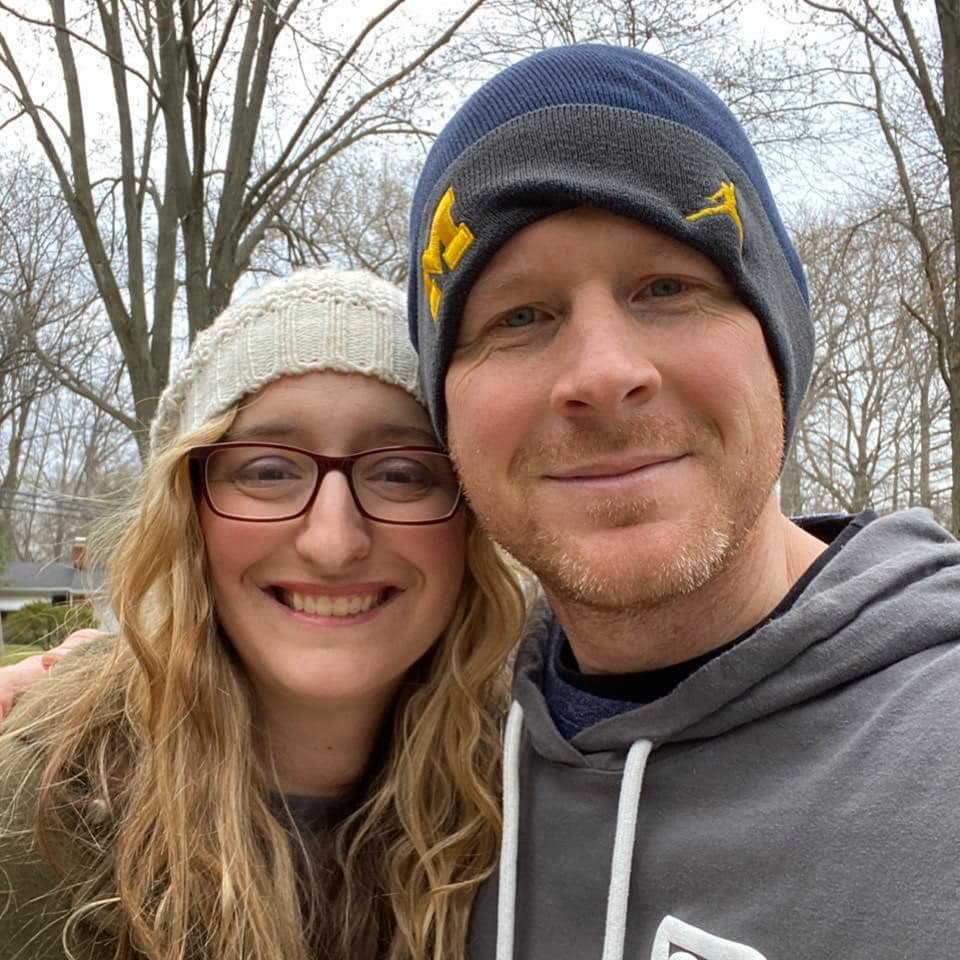 What are some fun facts about yourself?
My beautiful wife, Kerri, and I have three awesome children – Leah, Connor, and Jacob. I am a middle school science teacher by day, and an adjunct college professor by night. I love teaching! I was honored to be named the Michigan Science Teachers Association Middle School Teacher of the Year in 2019. I also received the prestigious Distinguished Digital Education award from the University of Michigan-Dearborn in 2019.
I say #GettingScienceDone a lot. It's my goal to do meaningful science every day. As noted above, I enjoy raising Chinook salmon and lake sturgeon in my classroom. (My favorite lake sturgeon's name was "Gill Nye.")
I helped launch the Gibraltar School District WeatherSTEM station on the Shumate Middle School/Carlson High School campus with Edward Mansouri and Dr. Dixon Butler. This station was the first WeatherSTEM station launched in Michigan. We continue to add cloud cameras for our learning community every year.
I had the privilege of speaking with Jim Cantore, Stephanie Abrams, Alexandra Wilson, and Mike Bettes on the Weather Channel. I love the Weather Channel, and I hope to talk weather with them again!
I am often referred to as "King Snerd" at Shumate. "Snerd" stands for Science Nerd, and that's a cool status!
---
Visit the complete collection of NASA citizen science projects and start contributing today!