Angela Watson
Program Resource Analyst
---
Where are you from?
I grew up in a small rural town in Pennsylvania outside Pittsburgh near the West Virginia border called Claysville (population: 831). It was great. All of the neighborhood kids would get together and play jail break, kickball and hockey. I loved it but always dreamed of living in a big city.
What first sparked your interest in space and science?
It happened pretty late for me, about three years ago, when I was hired onto a contract with the NASA Independent Verification and Validation facility (part of Goddard Space Flight Center) in Fairmont, West Virginia. The company I worked for was performing software testing for many projects like NASA's InSight and Osiris-Rex missions. It was exciting learning about the missions and the constraints and opportunities space travel provided.
How did you end up working in the space program?
I moved to Washington after college graduation and worked for a couple of different defense contractors for a few years. I loved the city and many of my college friends were in the area, but after a while, I started contemplating moving back home and away from the chaos. I decided to look for opportunities in the area and was fortunate enough to come across the NASA contractor opening. A couple of years later, the company wanted me to fill an open role here in Los Angeles on an Air Force contract. At that point I had already realized that small-town living was not for me, so L.A. sounded like a great opportunity. The program was interesting but I really missed space and applied for this opening.
Tell us about your job. What do you do?
I am a program resource analyst at NASA's Jet Propulsion Laboratory and, in a nutshell, take care of everything cost-related on projects. I work closely with the project and control account managers to provide financial analysis and planning support, manage subcontractors, incorporate baseline changes, explain cost variances and provide any internal and external cost deliverables. I really enjoy it because it encompasses several different areas of the program and I build relationships with many people on the program.
"When I made the move from West Virginia to California, I packed up only what would fit in my small Jeep, put my two beloved pups in the front seat and set out solo."
What have been some of your favorite projects to work on?
One of the early programs I worked on in my career was the United States Visitor and Immigration Status Indicator Technology (now Office of Biometric Identity Management) program. It uses biometric identification techniques to recognize someone who may be a threat to the U.S. when entering the country. Upon returning from a vacation trip to Mexico at the time, I was greeted with a gigantic US-VISIT sign in customs. I thought it was cool.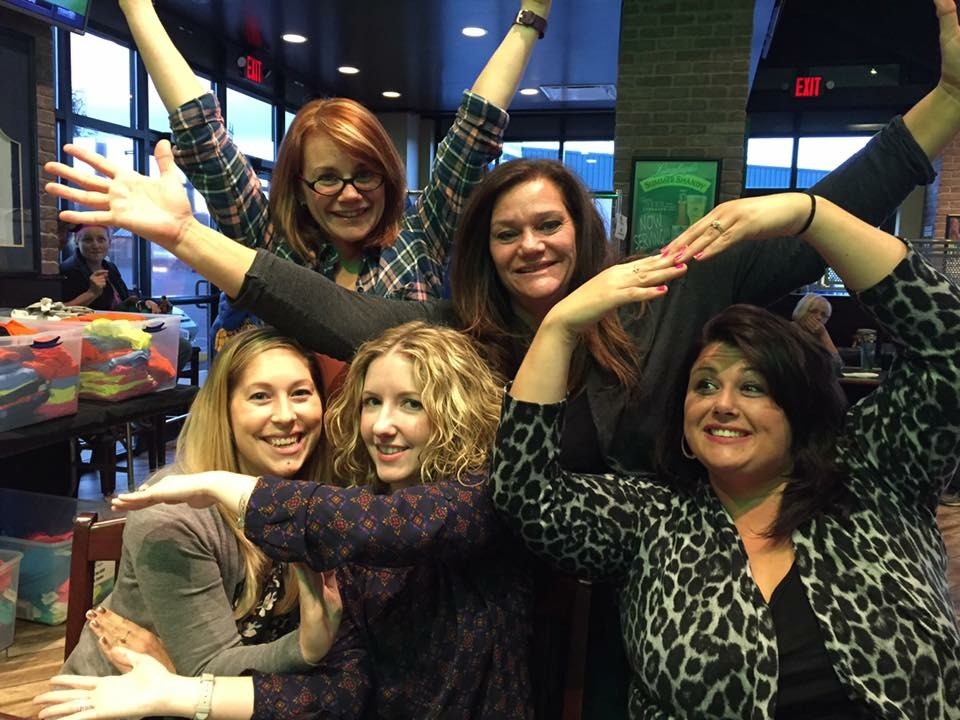 Who inspires you?
My coworkers. They are exceptionally intelligent and have made many sacrifices for their higher education and career. Their passion and dedication is on an entirely new level unlike anything I have experienced outside of JPL.
What's one piece of advice you would give to others interested in a similar career?
Regardless of your degree, pursue your dreams. I never thought I could work at JPL with a business degree. I assumed I needed an advanced engineering or physics education. I have learned through other coworkers that they too hold degrees outside of this scope. It's refreshing to know that we are not restricted to the field of study we chose.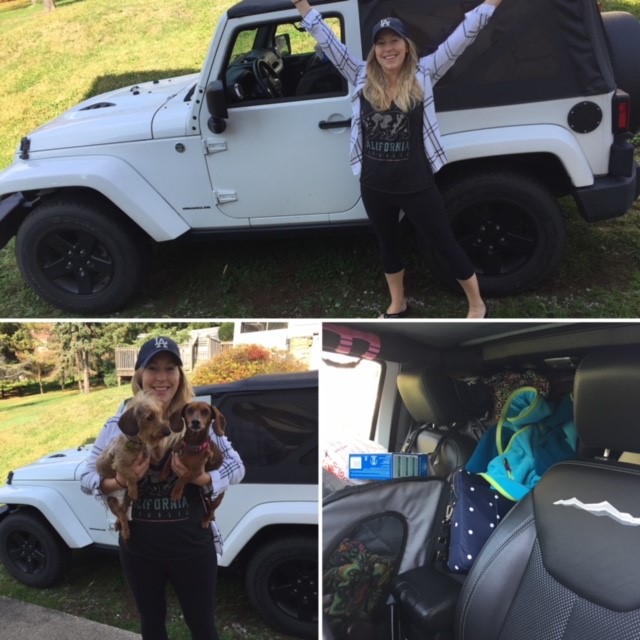 What are some fun facts about yourself or something people might not know about you?
When I made the move from West Virginia to California, I packed up only what would fit in my small Jeep, put my two beloved pups in the front seat and set out solo. It is my favorite life experience thus far. I had so much fun driving across the country and experiencing the changing scenery. I had never been further west than Tennessee (except for flying to California to house-hunt a few weeks earlier). Utah was my favorite, which was unexpected— it is so stunning and desolate. I had to fill up on gas when I could because the gas stations were over 100 miles apart at times.
What is your favorite space image and why?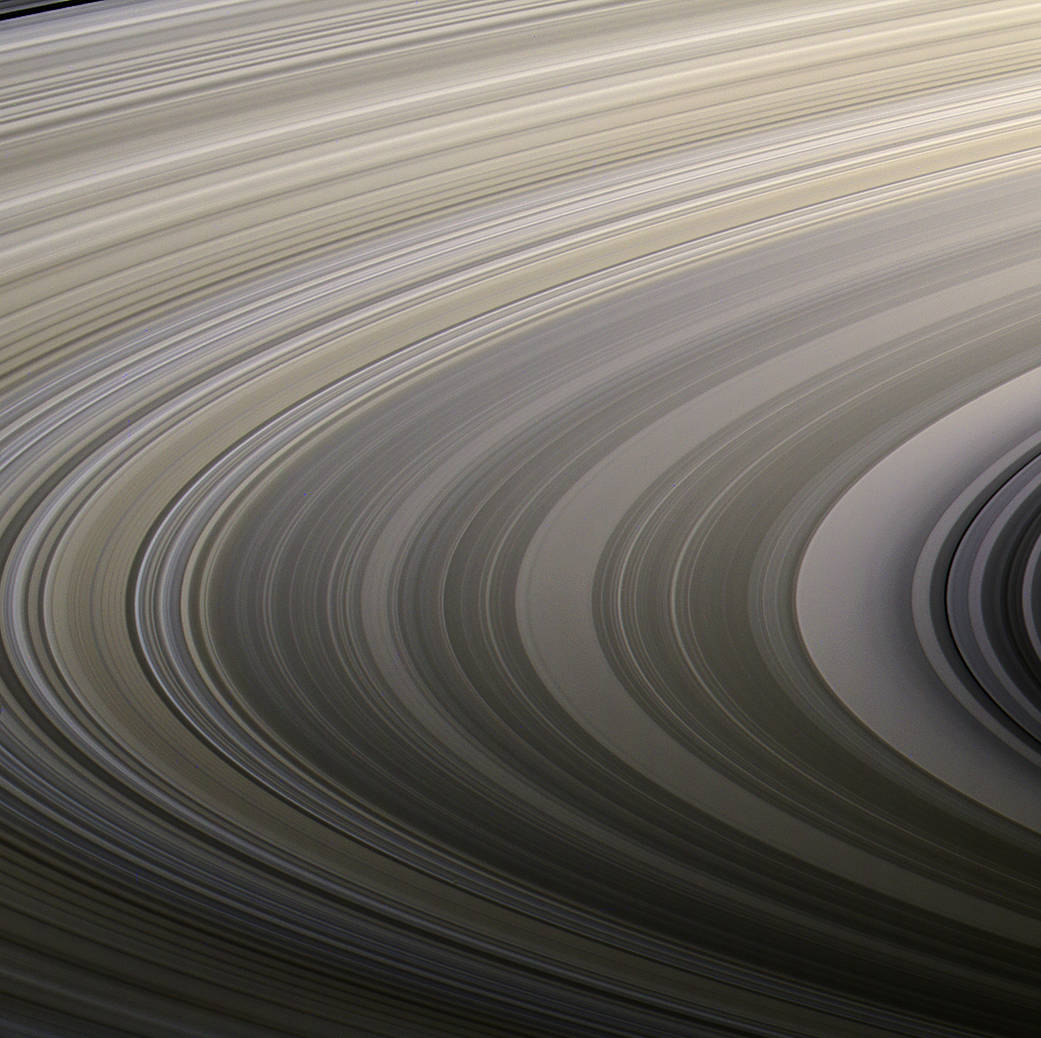 There's an image Cassini took of just Saturn's rings. I was instantly drawn to it. The rings have always fascinated me and the photo is beautiful.