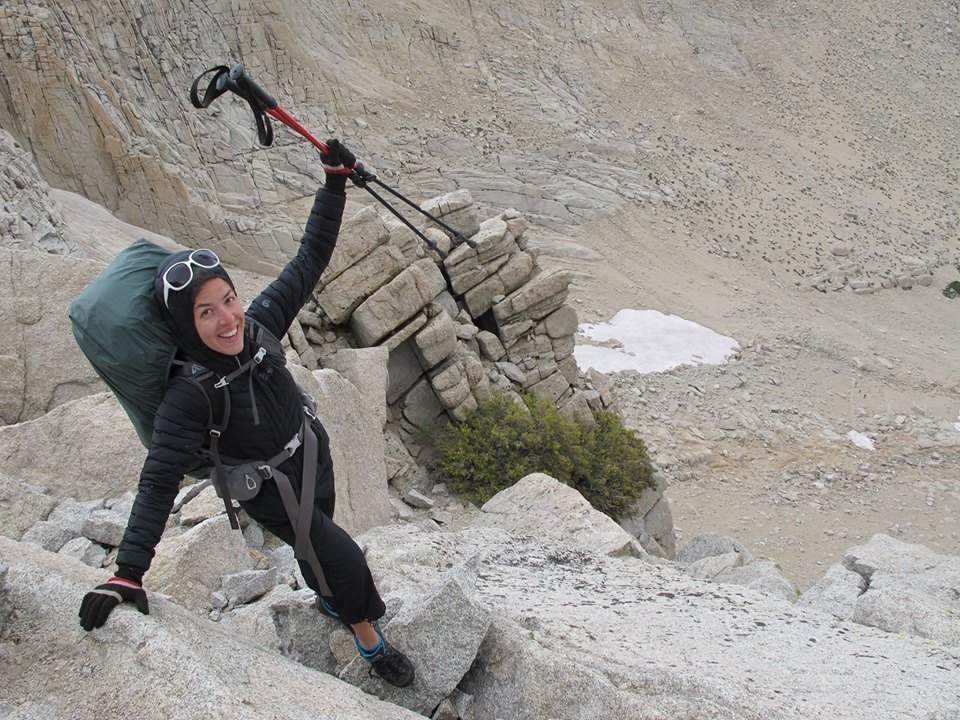 ---
Where are you from?
I was born and raised in La Crescenta, California, an unincorporated Los Angeles County town only 10 minutes west of NASA's Jet Propulsion Laboratory. Little did I know I'd end up here. I didn't know anything about the lab until my last semester of community college!
Describe the first time you made a connection with outer space?
It troubles me to say that I wasn't much of a space geek growing up, despite having computer programmer parents who swam in science fiction and a dad whose nose was always in a quantum physics book. He would talk about Richard Feynman and his work, but I couldn't connect with it because I didn't understand it. There wasn't a spark. I took after my artistic, creative-brained relatives instead.
It seems I started to connect with outer space, though, after I came to JPL. At first, I was looking at Earth from space and learning about the space-based technology that monitors its vital signs, such as global surface temperature and sea level rise. From there, I started marveling at other wonders in our universe, in our solar system and beyond. But I always travel back home, to Earth.
How did you end up in the space program?
I feel like my career grew up at JPL. When I was in community college, I took a physical oceanography course and had an awakening when we learned about global climate change. Walking out of class one day, I thought, "Gee, I can't just take an oceanography course if I want to do something about it. There's got to be more."
Luckily, my professor also doubled as an education specialist for NASA's Global Climate Change website, and needed an intern. Again, I didn't know much about JPL, but I figured I had nothing to lose. I qualified for an interview as one of the top students in the class and then got the job!
After completing that internship, I later returned as an "academic part-time" employee when I was in graduate school and was eventually converted to a full-blown JPLer. My work in educating the public about climate change pretty much defined my mid- to late-20s.
Who inspired you?
The woman who got me my JPL jobs inspired me. She still inspires me. She was such a force of nature as a professor (and as a human) and helped ignite that spark I have for educating the public on climate change. Not only did she teach me science so well that it stuck, but she also pushed me to stand up for myself, to be unapologetic and daring, to think big, and to not give up, among many other things. They say you're the average of the five people with whom you spend the most time, and boy, does her piece of the pie stand out!
What does your job entail?
At the moment, I do the job of about five people. I keep our website fresh every day with news and timely data streams, track website metrics, maintain our social media channels, write original feature articles when I have time, strategize, and the list goes on.
In addition to maintaining NASA's Global Climate Change website, I'm also involved in the teams that run NASA's Eyes on the Earth web app, its mobile spawn Earth Now, and NASA's Sea Level Change portal.
Describe a favorite moment so far in your career.
A blaring memory comes to mind from 2015—a magical year when JPL won five Webby Awards, three of which came from our team. We won two for NASA's Global Climate Change website (a juried award and a People's Voice award for Best Green Site) and one for our mobile app Earth Now (juried award for Best Education & Reference mobile app).
Some of us got to fly to New York to experience life as a celebrity at an award show for one glorious evening (and the NASA table will be remembered for being the loudest cheerleaders).
This moment told us just how much climate change was on the people's minds and demonstrated the public's support for our important work.
"I like to experience, experience, experience to the point of having too many hobbies to balance."
What are you looking forward to in your career?
I'm very present and tend not to think very long-term (which is perhaps one of my drawbacks), but I look forward to writing more original feature articles, especially those that compare other planets in our solar system to Earth.
What advice would you give someone who wants to take the same career path as you?
On a basic level, have a solid grasp of the English language, a unique flavor of creativity (not better than anyone else's, but your own), the ability to translate complicated science for a lay audience, the ability to adapt to changing political environments (after all, it's climate change outreach), and an undying passion for planet Earth and climate change.
On a deeper, more philosophical level, since climate change communications can feel like a thankless job (no matter the political climate), it helps to remain true to yourself and remember what you stand for, even if it makes you feel like a misfit. For me, this means being "unapologetically me" and pushing, pushing, pushing, even when pushing feels like it's bringing you nowhere. That's when you push even harder. Chew on that and see where it takes you.
Finally, in general, I'd say a "git 'er done" mentality is just as important. Otherwise, you end up getting "analysis paralysis." Chew on that, too.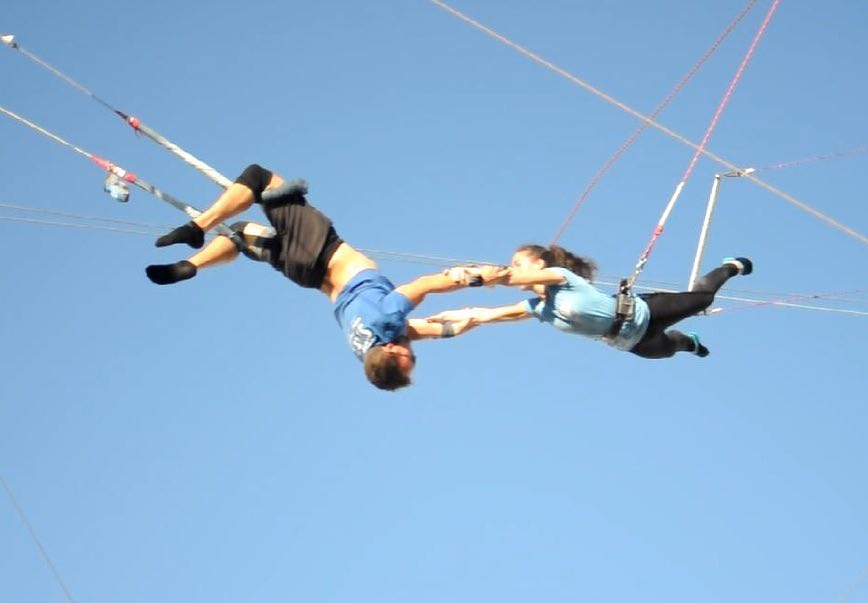 What do you do for fun?
I have severe "shiny object syndrome." Maybe it's a product of being a millennial, but I like to experience, experience, experience to the point of having too many hobbies to balance. I write, paint, do 3D origami, ski, scuba dive, hike, and backpack. I used to play the piano and slackline, and have dabbled in flying trapeze. I'm sure I'm missing something…
What is your favorite space image and why?
One of the first ones that comes to mind is a classic: Earthrise, taken from Moon orbit onboard the Apollo 8 mission on Christmas Eve 1968.
The first paragraph here describes the "why" perfectly: "This iconic image speaks volumes. To many it underscores the vastness of space, the loneliness of the cosmos and how fragile our home planet really is."