Kaley Pinover
Systems Engineer
---
Kaley Pinover is a systems engineer at NASA's Jet Propulsion Laboratory where she helps plan mission operations and develop ground data systems. Here the Colorado native talks about viewing the final space shuttle launch, finding her way into space exploration, not being perfect, and her love of the outdoors.
Where did you go to school?
I went to high school in Arvada, Colorado. At the University of Colorado at Boulder, I earned undergraduate and master's degrees in aerospace engineering. My master's emphasis was astrodynamics and satellite navigation.
What first sparked your interest in space and science?
Where I grew up near the foothills of the Rocky Mountains, you can see an incredible number of stars. That's where it really started. As a child I was fascinated by space and astronomy, but I didn't know that working for NASA was a feasible career. Once I realized I excelled at math and science, I decided that engineering would allow me to use my skills to help explore the universe.
My dad is also partly responsible for my interest in engineering — in addition to his full-time career, he is a flight instructor, pilot and space lover. I grew up flying with him and going to every space museum we could find. He and I watched the final space shuttle launch in person, which was a pivotal moment for me. I remember watching the shuttle come off the launchpad, getting chills, and realizing that was something I could be part of.
How did you end up working in the spaceflight business?
I applied to several NASA internships and got one at the Goddard Space Flight Center the summer after my junior year. The following summer, I interned at NASA's Jet Propulsion Laboratory. I had only one year left of grad school at that time, so I interviewed for full-time positions before I went back to Colorado, and two different sections made offers. I got to pick! It was surreal.
Tell us about your job.
I'm a systems engineer in mission operations, which means I design high-level concepts for how we'll launch and fly our spacecraft. I'm part of a team that architects ground data systems, which are the software and hardware on Earth that we use to help run the mission. The other part of my time is spent on mission planning operations. Since many of JPL's spacecraft are too far from Earth to communicate with in real time, we have to plan the spacecraft's activities in advance and determine if our activity plan will allow us to take the science data we need. I figure out how we'll do activity-planning and what kind of processes, people and skillsets we need in order to support operations.
What advice would you give others interested in a similar career?
My best advice is that there's no single path to get to a career at NASA. I'm always amazed to learn about my colleagues' backgrounds in music, psychology, writing and other fields you wouldn't normally associate with NASA. We need all kinds of skills to make an impact on the world, so if you want to work here someday, follow opportunities that spark your curiosity, and dedicate yourself to finding what you love.
What has been your biggest challenge, professional or personal, and how did you overcome it?
I've always been a perfectionist, so I spent a lot of time during school believing that I had to be perfect to work somewhere like NASA. In reality, it's exactly the opposite. Your failures give you the perspective and insight needed to find creative solutions, and empathy for the people around you. Having that creativity and compassion is what will build you into a great engineer and teammate and makes you more productive and innovative. I have also struggled with imposter syndrome, but I've found a network of strong women in aerospace, so we support and encourage each other.
Who or what inspires you?
My family has always been my biggest inspiration. My mom works in renewable energy at a U.S. Department of Energy laboratory, and has always been passionate about making the world a better place. My dad and brother have dedicated their lives to keeping other people safe through work in law enforcement and the military. They've really encouraged the belief that serving others is one's highest calling, and that has guided my life.
What have been some of your favorite projects to work on?
I worked on the Juno mission when I joined JPL and I am now working full-time on the Europa Clipper mission. I remember gravitating toward Jupiter-based topics for all of my school projects, and then I ended up working for two Jupiter-related missions at JPL! When I got my assignments I was like, "This is the best day ever!"
What do you do for fun?
I love being outside. I arrange camping trips for my friends multiple times a year, and hike whenever I can. I like traveling, yoga and I'm working on my bread-making skills.
What's your favorite space image?
I will always love the "Pale Blue Dot" because it so concisely shows how connected humanity is and how small we are in the grand scheme of the universe.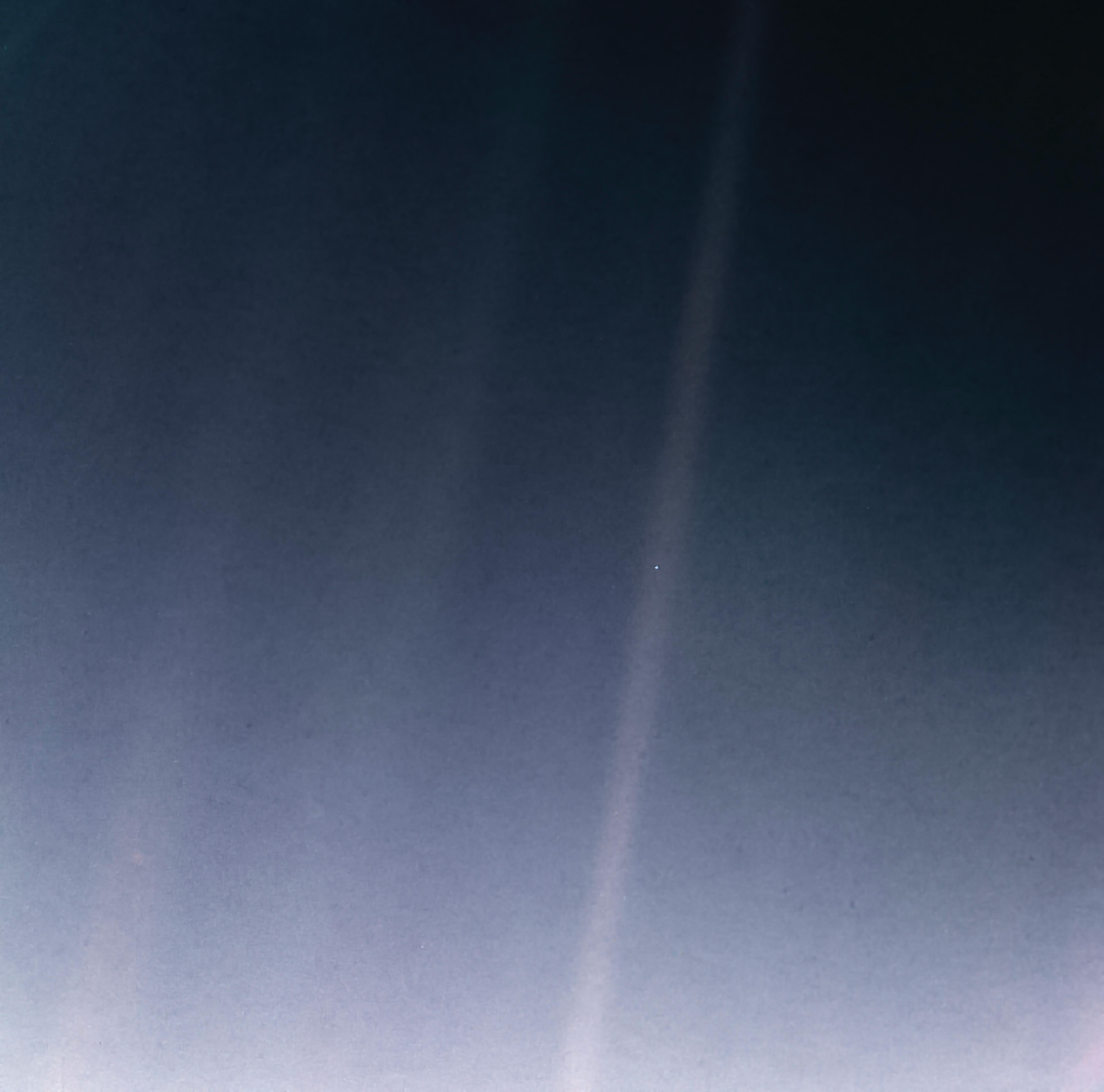 ---
Read More