Andreas Beyersdorf
Atmospheric Chemist
---
Where are you from?
I was born in Mission Viejo, California, about one hour south of Los Angeles. I stayed in Southern California for college and graduate school. In 2007, I started at NASA Langley Research Center in Virginia.
Describe the first time you made a personal connection with outer space.
As a kid I never really dreamt of working for NASA, but in college I became interested in environmental chemistry because it was a way to study the world around us. It was only then that I realized all the great work NASA is doing to help us understand and protect our home planet.
The people who inspire me the most are those who showed perseverance in their life and in science.
How did you end up working in the space program?
In graduate school, I studied how air pollution from cities can travel to remote places and affect air quality throughout the world. This research allowed me to travel to Greenland and Antarctica. Much of this work was with NASA scientists, and through this collaboration I got a job at NASA. Here I make airborne measurements of aerosols, which are tiny particles in the air that can be detrimental to human health. Our measurements help understand their sources and hazards, and help improve measurements from satellites.
What is an atmospheric chemist?
I am an atmospheric chemist, meaning I study chemical reactions that happen in the air around us, such as those that produce smog from vehicle and industrial emissions.
Mainly I focus on aerosols, small particles in the air that can be harmful in high concentrations (such as seen in large cities). To study aerosols, we fly airplanes in locations throughout the world to find their sources. But what is most interesting to me is what happens once they are released: they change due to chemistry occurring in the atmosphere. These changes are important to understanding their role in our climate and their health hazards.
Tell us about a favorite moment so far in your career.
I recently returned from South Korea, where I participated in a study of their air quality (KORUS-AQ). We flew over pretty much the entirety of the country. The view was great, with beautiful countryside and immense cities, but it was diminished by pollution. Our goal was to try to find out what the sources of this pollution are and to help satellites to be able to study this pollution in the future. It was also interesting talking to both Korean scientists and non-scientists who are very interested in improving their air quality. It is encouraging to know that the work we did in Korea may someday be used to improve the lives of millions of people.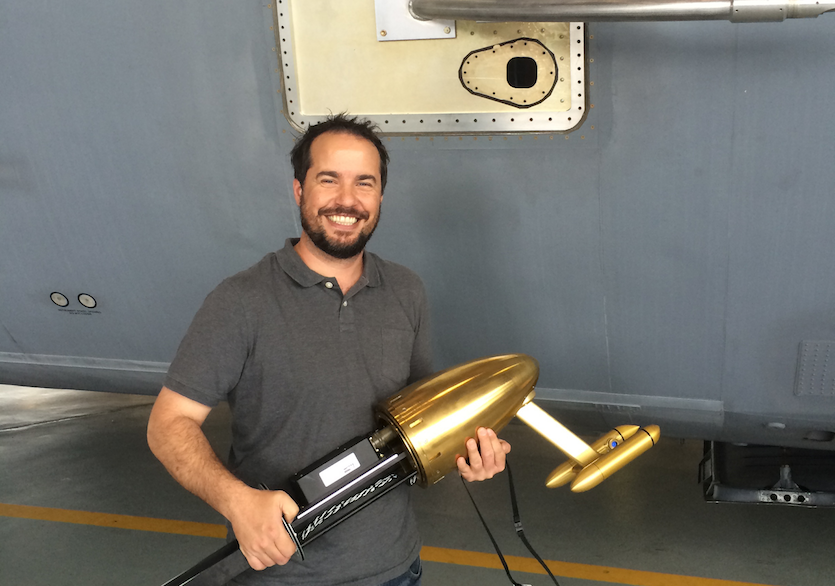 Who inspired you?
The people who inspire me the most are those who showed perseverance in their life and science. I had the opportunity to work in the same research group as Dr. Sherwood Rowland, a winner of the Chemistry Nobel Prize for relating how chlorofluorocarbons (CFCs) released by spray cans and some manufacturing processes can destroy the ozone layer, which is vital for protecting us from hazardous ultraviolet (UV) light. When a ban of CFCs was proposed, it was met with a lot of pushback including personal attacks on Dr. Rowland. It would have been easy for him to stop doing interviews and let his "research speak for itself," but instead he continued to be an advocate for the ban because he knew it was important. Thankfully it worked, and now there is a ban and the ozone hole is starting to heal.
What advice would you give to someone who wants to take the same career path as you?
I think for any career the best advice is to get experience as early as possible. For the sciences, some labs will let high school students do research during the summer. It helps you to understand if it is for you. Volunteering at a hospital helped me to learn that a career in medicine was not a good fit for me, and it was only then I found my interest in environmental chemistry.
What do you do for fun?
I play basketball, kickball, and any game that allows me to be competitive but still have a good time. This includes board games so I can top my officemate.
If you were talking to a student interested in science and math or engineering, what advice would you give them?
The more classes you can take in math and engineering the better, but don't be afraid of electives. Take classes that interest you in a variety of fields. Some of the classes you have to take might not help you out in your career but they may become hobbies for the rest of your life.
---
Read More
2016 Earth Expeditions: KORUS-AQ