Farah Alibay
Systems Engineer
NASA Jet Propulsion Laboratory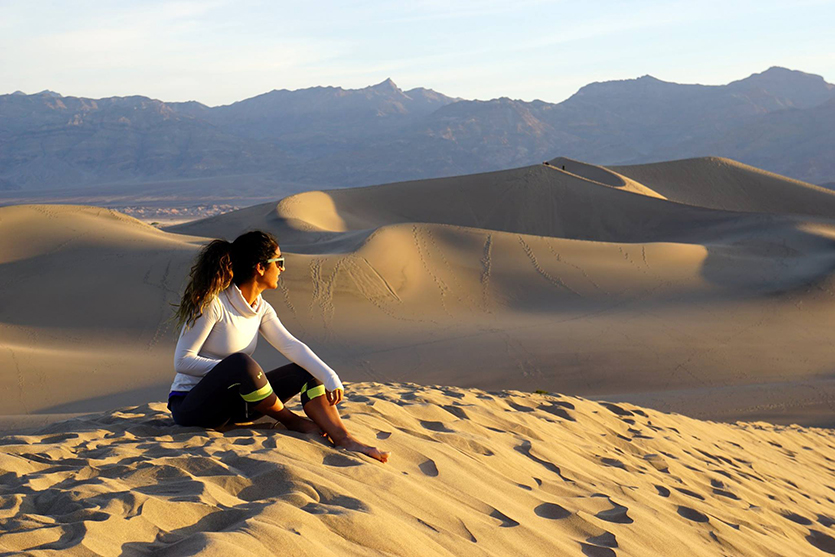 ---
Farah Alibay grew up in a small town where working at NASA was "unheard of," but she's doing exactly that now as a systems engineer working on everything from mission concepts to the InSight Mars lander. Read on to discover how she went from student in England to NASA intern to her dream job at NASA's Jet Propulsion Laboratory.
Where are you from?
I was born in Montreal, Canada, although I went to high school in Manchester, England and went to university in Cambridge, England.
What first sparked your love of space?
My earliest memory of falling in love with space is watching Apollo 13 when I was 8 years old. What fascinated me was not only the vast expanse and dangers of space, but that teams of engineers rallied together to solve what seemed to be insurmountable problems. I remember watching them succeed and knowing that this was the kind of career I would like to pursue – one where I would be able to use creativity, knowledge, and teamwork to advance space exploration. As a systems engineer today, solving seemingly unsolvable problems are part of my daily life and something that I get a lot of pleasure doing!
How did you end up working in the space program?
I studied Aerospace Engineering at the University of Cambridge and got the amazing opportunity to participate in the NASA Academy, which is one of the many internships NASA offers, at Goddard Space Flight Center (GSFC) after I finished my Master's degree. Through the Academy, I was introduced to the many NASA centers and activities NASA partakes in, which is when I discovered my bug for robotic planetary exploration. That led me to doing a PhD in Systems Engineering at MIT, during which I continued to intern at NASA, this time at the Jet Propulsion Laboratory (JPL). I fell in love with the place, and couldn't wait to go to work every day and work with some of the most visionary people I've ever met. From landing SUV-sized rovers on Mars to navigating spacecraft around other planets, there's nothing that can stop them. When I was offered a position to join them full-time, I didn't hesitate one second to say yes!
I grew up in a small town where working at NASA was unheard of. I worked hard, persevered, and eventually made it to where I am despite many obstacles along the way.
Who inspired you?
My parents. They were both born in Madagascar, which they left during civil unrest to immigrate to Canada, and were the first generation in their families to attend college. Growing up, they always encouraged me to pursue my dreams. They led by example and showed me that I could achieve whatever I put my mind to. My parents also sacrificed a great deal to make sure that I could get a good education and that I pushed myself to the best of my abilities. Their influence is still very apparent in me today: as an engineer, like my father, one of my passions is to give back to the community through education and public outreach, having developed a passion for teaching from my mother.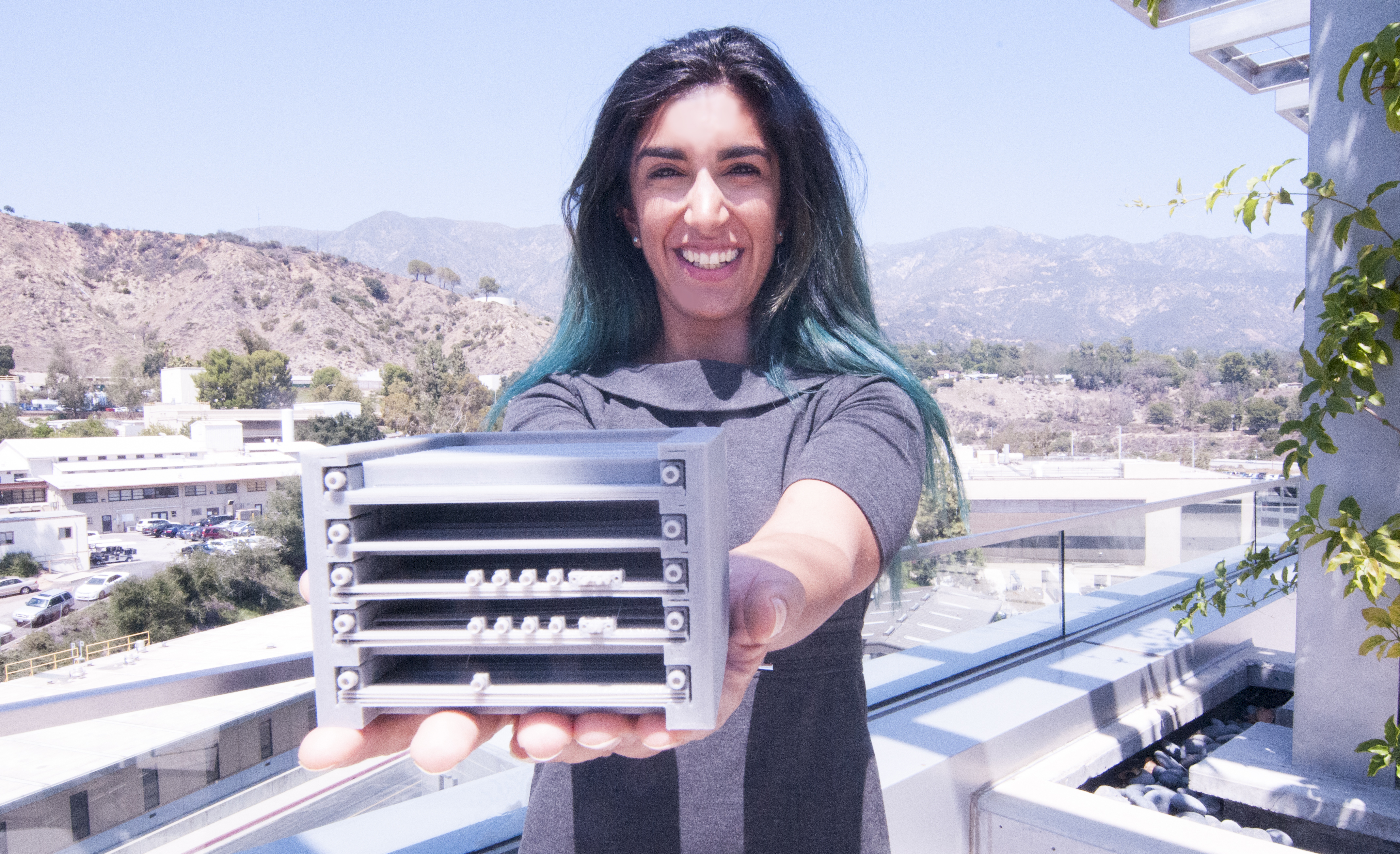 What does your job entail?
As a systems engineer, I describe myself as a "jack-of-all-trades." When working on mission proposals and early mission concepts, my role is to help design the initial spacecraft by helping the different subsystem experts (e.g.: thermal, telecommunications, power) collaborate while keeping within the launch vehicle and spacecraft capability. One of the proposals I've most enjoyed working on is a solar mission to Saturn which aims at looking for life at Saturn's Moon Enceladus. At Saturn, large solar arrays only provide enough power to light up the equivalent of 3 lightbulbs – you can imagine that designing a spacecraft that does complex experiments with such little power is not an easy feat!
More recently, I have been working as a Payload Systems Engineer on the InSight Mars lander. InSight is launching an ultra-sensitive seismometer and a self-hammering heat probe to the surface of Mars in order to study its interior and understand how it was formed. As a Payload Systems Engineer, my role has involved ensuring that the appropriate systems tests are performed and analyzing the resulting data in order to verify that InSight will be able to achieve its science objectives once it lands on the surface of Mars. The lander was built at Lockheed Martin and the instruments are international contributions, so I've had the chance to work with a range of different institutions. From 2014-2016, I was also the Systems Engineer on the MarCO CubeSats, a companion mission to InSight; I have quite a long history with the mission as a whole and cannot wait for it to reveal the mysteries of Mars!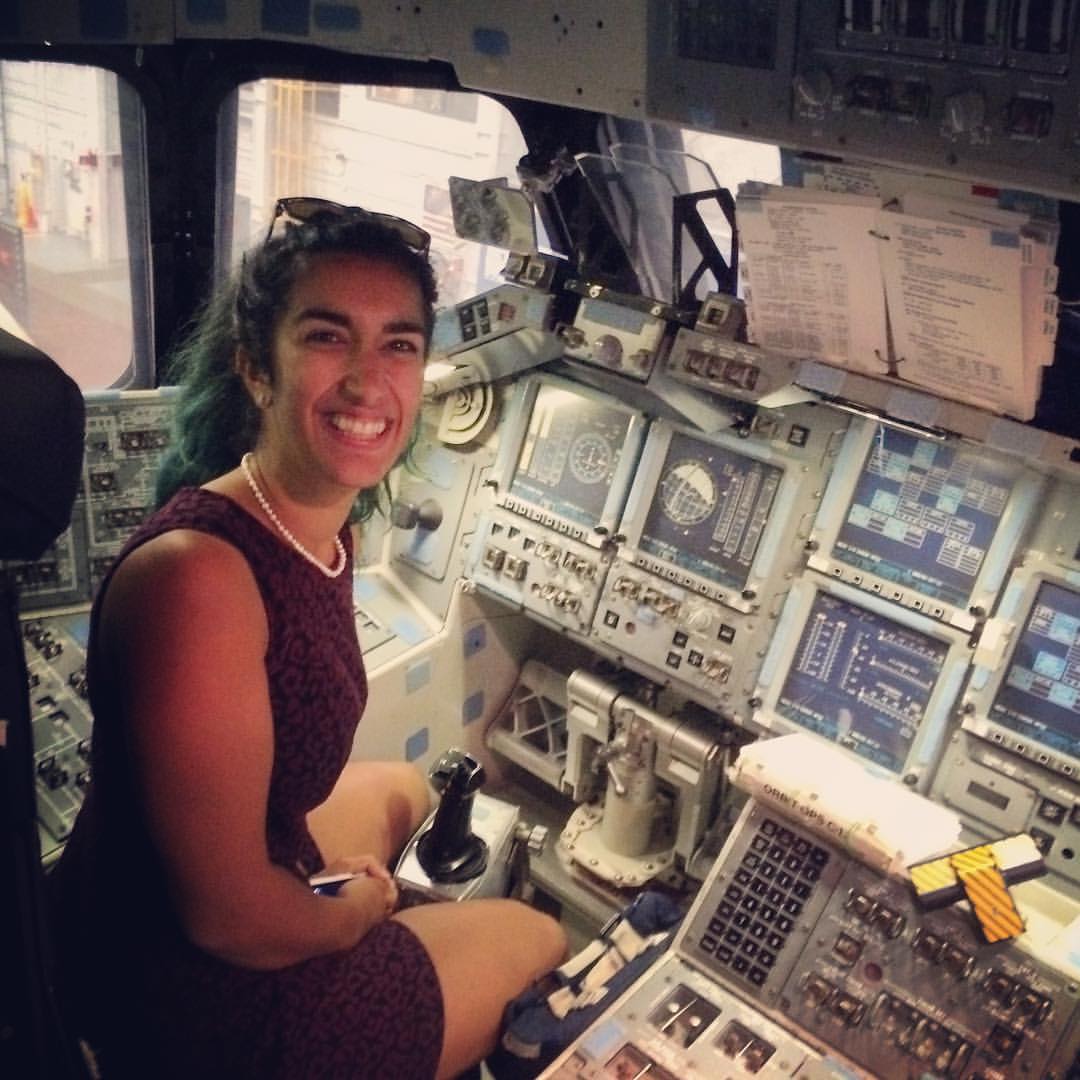 What are you looking forward to in your career?
Having only recently joined JPL, there is still so much for me to learn and I am very much looking forward to keep learning as part of my career. More broadly though, NASA is a pioneer in space exploration and pushes humanity's understanding of our universe every day. I am excited for all the discoveries that will be made during my time here. From understanding the origins of our universe to finding life on other planetary bodies, many of these key questions may be answered in my lifetime!
What advice would you give someone who wants to take the same career path as you?
Whether you want a career in aerospace or any other field, my one piece of advice is to not scare away from your dreams and not give up. I grew up in a small town where working at NASA was unheard of. I worked hard, persevered, and eventually made it to where I am despite many obstacles along the way. Through that process, never forget to enjoy what you are doing. It is my passion for space exploration that has helped me keep motivated and that brings me happiness every day that I come to work.
What do you do for fun?
Like many engineers, I love being outdoors and go hiking and camping fairly regularly. I also enjoy weight lifting and biking. Having grown up in Canada, I am an avid skier and a huge fan of ice hockey. I am a Big Sister as part of the Big Brother/Big Sister (BBBSLA) program, and I also regularly participate in a variety of outreach activities, including giving talks, mentoring students, and teaching at space camp.