Emily Manor-Chapman
Systems Engineer
Jet Propulsion Laboratory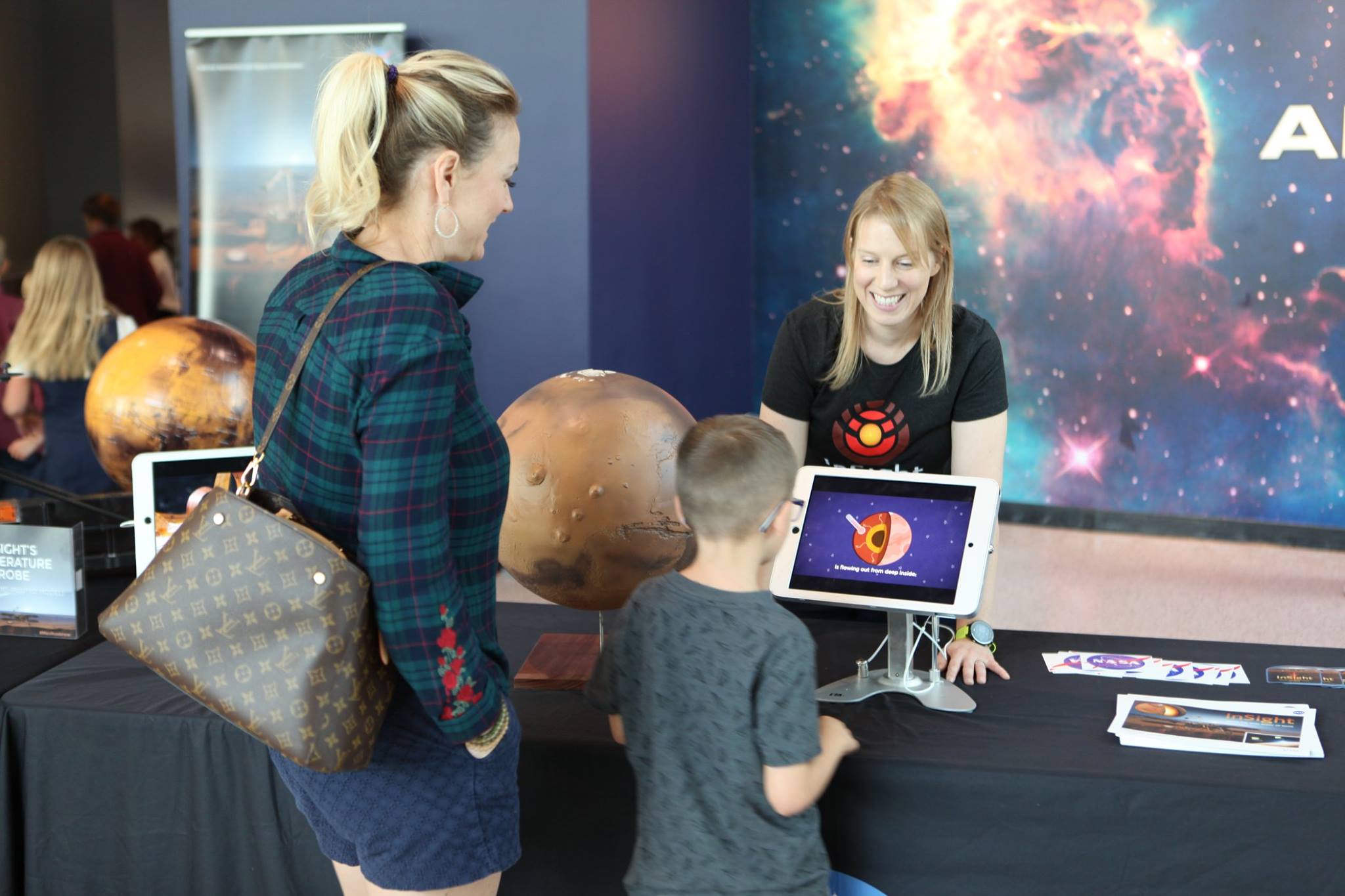 Education
University of Michigan
Bachelor of Engineering in Aerospace Engineering
University of Michigan
Masters of Engineering in Space Systems Engineering
---
What first sparked your interest in space and science?
When I was learning to read I was given a book about Apollo 11 and the first steps on the Moon. The book really captured my imagination, and from that point forward, I was fascinated by space and space exploration. I dreamed about exploring the universe as an astronaut. I carried this interest throughout my childhood, absorbing everything I came across related to space exploration. I was part of a "Young Astronauts" club where we learned about astronomy, took trips to planetariums and built model rockets (always my favorite part!). Another highlight was a family trip to Kennedy Space Center.
How did you end up working in the space program?
Two things happened in high school that put me on a path toward working in the space program. First, I began to learn about engineering and how it fit with my love of science. Second, I learned how my interest in space could be applied to engineering. That's how I settled on studying aerospace engineering in college. During my undergraduate years at the University of Michigan, the director of NASA's Jet Propulsion Laboratory at that time, Charles Elachi, came to give a lecture. This put JPL on my radar as a place I wanted to work. Then, as I was finishing graduate school and preparing to start my career, I landed an on-campus interview with a JPL recruiter. Next was an interview at JPL and, finally, that wonderful phone call offering me a position!
Tell us about your job. What do you do?
As a systems engineer, I get to see how parts of a spacecraft or a mission fit together. I really like systems engineering because I get that big-picture view. I like tackling problems that cross interfaces, and getting to work with both scientists and engineers. I've worked as a systems engineer in operations, doing tasks that required working with engineers (who operate the spacecraft) and scientists (who are collecting data with the spacecraft) and figuring out how we can use the spacecraft's capabilities to get the data the scientists want. I've also worked as a systems engineer during the testing phase of spacecraft development, where I got to participate in testing a scientific instrument and analyzing how it performed as part of the entire spacecraft system.
What's one piece of advice you would give to others interested in a similar career?
Be curious! Learn something about the field you are interested in, whether by reading a book, taking a course, joining a club, etc. Exploring your interests will help you find your career path.
What has been your biggest challenge, professional or personal, and how did you overcome it?
I was a shy child and struggled with self-confidence. As a result, in college, I was hesitant to be vocal in my classes, or dive in on engineering projects, because I thought my skills weren't good enough. My confidence naturally grew as I progressed through college and learned where my strengths lie. My experiences at JPL have also helped me become a more confident engineer. Believe in yourself and don't be afraid to make mistakes! You'll learn more by asking questions and engaging with others.
What have been some of your favorite projects to work on?
I started my career at JPL on the Cassini mission, which was an awesome first mission. Cassini returned so many beautiful images and changed our understanding of the Saturn system. I'm very lucky to have been a part of it. My other favorite projects include the Juno mission to Jupiter, and InSight, a Mars lander. I was on both missions when they arrived at their destinations, and both were amazing experiences. I also got to see the first images returned by each spacecraft as they were received on Earth. It's awe-inspiring to see those first images of another world and know you're watching history (and science!) being made.
What are some fun facts about yourself?
My hobbies include reading, running, cooking and watching movies. I like to travel, too. I also like doing outreach and engaging with the public about the work done at NASA and JPL. It's always fun to see people's enthusiasm and curiosity.
What is your favorite space image and why?
Wow, do I have to pick just one? There are so many amazing images from the missions I've worked on that's it difficult to narrow it down to a single image. But I'd have to pick this one from the Juno spacecraft's first close passage of Jupiter.
The image was taken using the Stellar Reference Unit star camera as the spacecraft flew through the gap between Jupiter and its rings. This is the first image of Jupiter's rings looking from the inside out. You can also see the stars of Orion in the image. This image is very special to me because I wrote the commands sent to the camera to take it. To be involved in capturing a first-of-its-kind view was very cool!
Additional Links