Heather Doyle
Solar System Public Engagement and Networks Manager
NASA Jet Propulsion Laboratory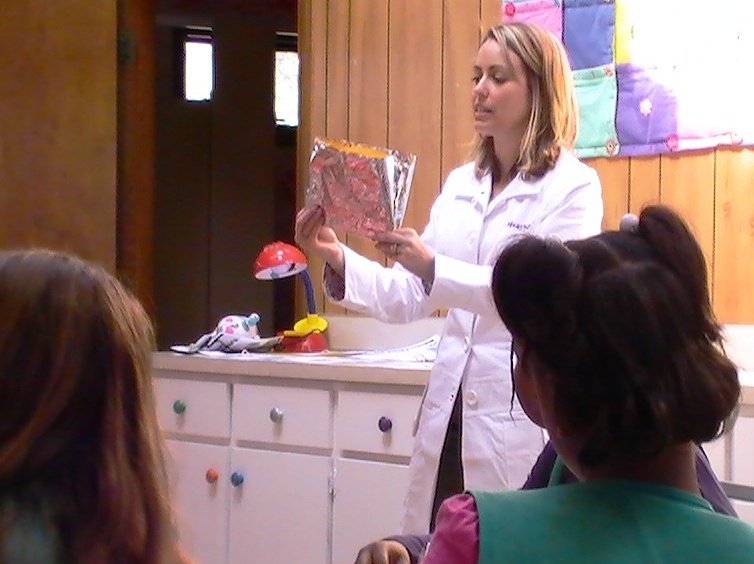 Education
Brookings High School | Brookings, South Dakota
BYU, University of Rhode Island & Rhode Island College
Biology
---
What first sparked your interest in space and science?
My father was a biology professor for 37 years so growing up I was privy to wonderfully detailed scientific explanations to my incessant questions about the world around me.
When I was too young to be at home alone during the summer school break, I would go to work with Dad and roam the halls of the university biology department where I found rooms with animals preserved in jars, large insect collections as well as a saltwater tank with sea anemones.
Later on in college when I was deciding on a major, I tried to think of times in my life when I was the most interested and excited about what I was doing or learning and quickly I realized that I had inherited my love of science from my dad.
How did you end up working in the space program?
I have worked in STEM (science, technology, engineering, and math) education, both formal and informal for most of my career. I was at a National Science Teachers Association conference when I met a NASA/JPL education staffer who shared with me that there were education and public engagement jobs at NASA.
Tell us about your job. What do you do?
As Solar System Public Engagement and Networks Manager, I manage programs that work to tell NASA's space exploration story in a fun and engaging way – through digital and print products, events, websites, and hands-on programs that speak to NASA missions, science, and spinoffs. The amazing team I supervise is responsible for:
What's one piece of advice you would give to others interested in a similar career?
Be a positive solution provider and you will go far in any type of career! Also, network and meet lots of people who can inspire you and connect you with possibilities.
What are some fun facts about yourself?
Beyond my love for space and science, I love animals, art, and travel. My favorite holiday is Dia de los Muertos.
What is your favorite space image and why?
Pillars of Creation is one of my favorites because it is the universe's star nursery.
Additional Links