---
Where are you from?
I'm from Redondo Beach, California.
What first sparked your interest in space and science?
I come from a line of science professors, so interest in science, especially life science, came naturally to me. When I was a child, we would often go on camping trips and observe wildlife.
I feel fortunate to work at JPL because everything we do is an effort to expand humankind's knowledge about the universe. The wonder I had as a child for understanding the natural world still motivates me today.
How did you end up working in the space program?
During graduate school, I worked in a lab called the Center for Human Factors in Advanced Aeronautics Technologies (CHAAT). CHAAT is a NASA University research center that conducts research on air traffic controller workload and situation awareness. A JPLer came to visit our lab and notified us of a summer research internship. I applied immediately! My summer internship was an incredible experience, and I knew I wanted to stay at JPL, so I applied for a job.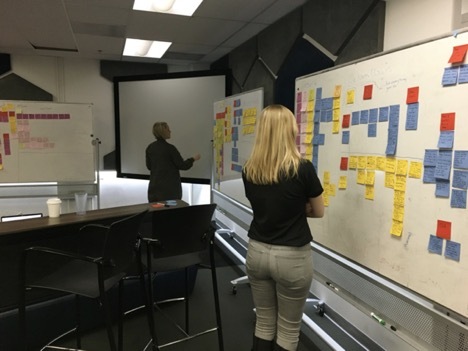 Tell us about your job. What do you do?
As training engineer, my responsibility is to train the flight operations team to safely conduct the Europa Clipper mission after launch. Flight Operations Teams work in unique situations and operations venues that require a unique training approach.
What does the team need to know? What is the most effective way to communicate this information and maximize knowledge retention? What environment is best to develop the skills and behaviors they need? How does a person become certified for their operational role? My responsibility is to answer these questions by designing and executing the training program.
A large part of the training program is centered around real-life simulations, called Operational Readiness Tests, or ORTs. During these ORTs, the teams are put through real life operational scenarios, including anomalous ones, where they practice responding to problems while getting effective training in their flight team roles. In addition to operational training, I also assist with mission development activities by helping to plan and conduct design simulations. These simulations are essentially role playing exercises held during the earlier design phases of mission operations planning, allowing us to prototype and test our operations software and processes so we can optimize them.
What have been some of your favorite projects to work on?
I worked on a project called OnSight, a Mars terrain visualization application that runs on the HoloLens. I learned how Mars scientists plan a day on Mars and how they analyze the data when it comes back to Earth. It was a rewarding experience to be so close to the science on the mission, get to know the people, and learn some geology along the way.
My favorite part of this project was coordinating, hosting, and facilitating a series of science meetings called "Meet on Mars," where Curiosity mission scientists around the world would use OnSight to "meet" virtually on Mars and discuss the most intriguing science questions of the day.
Who inspires you?
My mother. She's a scientist, an independent woman and the best role model a girl could ask for.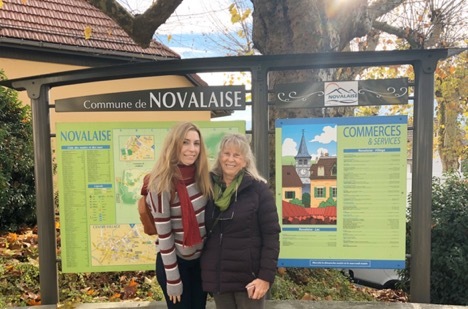 What's one piece of advice you would give to others interested in a similar career?
I have three:
1) Be empathetic.
2) Remember that the desire to learn and improve is your greatest asset. Hold on to it and let it be your motivation to learn new skills.
3) Don't be discouraged by failure—that's part of the learning process.
What are some fun facts about yourself or something people might not know about you?
I enjoy learning languages! I am currently improving my French.
What is your favorite space image and why?
While not the most visually stunning, the iconic "pale blue dot" image moves me every time I see it. It was "the first portrait of the solar system," a gift from Voyager 1. It makes me feel like we have so much to learn, so much to see out there—and that we should cherish each other and our planet more. Moreover, it reminds me of Carl Sagan, who was a great inspiration to me and a gift to the world.