Olya Filimonova
Systems Engineer
---
Where are you from?
I'm from the city of Petrozavodsk, Russia. I came to the United States when I was 22 and have been living in Los Angeles for 14 years.
What first sparked your interest in space and science?
I think every kid in Russia in the 1980s wanted to become a cosmonaut since the space race was still somewhat recent. Later, many kids would want to become something else, but I didn't want to give up on my early childhood dream. I remember I used to walk from school with my head up, staring at the starry sky and searching for satellites. I saw quite a few, or at least what I believed were satellites. I would imagine how that satellite goes through space and what it sees, and I would wish that I was going through space as well. When I was a teenager, a girlfriend and I would constantly speculate about what space is, or how to imagine infinity, or what time is. We came up with quite a few theories and thought, How come grown-ups don't think about this all the time? Well, they do—here at NASA.
How did you end up working in the space program?
I took a little detour from my childhood dream of becoming a cosmonaut. I was always mathematically inclined, but right after high school, failed my entrance exam to Saint Petersburg University's math department and decided to study literature instead. While in college, I had an opportunity to go to the U.S. as an au pair. It's very possible that if I didn't switch majors, I wouldn't have had such an opportunity. My au pair days lasted only a month, but afterward, I went to meet a friend in New York City. We took the bus to Los Angeles—just to check the city out—but I ended up staying there.
On realizing she needed a career change:
I started working at Wells Fargo as a teller, just sitting there doing the same thing over and over again—I can still hear the sound of the checks. I was so tired of that, so I thought Why not go back to school? I realized I could at least try to get close to my dream of becoming a cosmonaut by going to school here in aerospace engineering. 'If I don't go to space,' I thought, 'at least I can make something to send to space.'
"Here in the United States, you have all the opportunities to achieve your dream. There is nothing that you can't obtain with hard work and perseverance. I honestly think anything is possible."
On how she made her way to JPL:
I had to literally start from simple algebra in community college at the age of 25, and then I transferred to the University of California, Los Angeles, where I got my bachelor's in aerospace and master's in mechanical engineering. While getting my master's at UCLA, I got an internship to work on electric propulsion at JPL with Dan Goebel, who was a senior research scientist at JPL and also a UCLA professor. When I got here, I literally knocked on the door of almost every group supervisor to find a placement for me to stay and work at JPL. People here are really nice, willing to talk and explain what they are doing, and to help if they can. I started with electric propulsion, did some comet sampling work, worked in operations for Opportunity Mars Rover and eventually landed full-time employment.
Tell us about your job. What do you do?
My official job title is systems engineer, but right now, I am a mass properties engineer for Mars 2020 and Europa Clipper. Basically, I record all of the components that come to a spacecraft and its mass properties (mass, center of gravity, moments of inertia). I run statistical analysis of obtained mass properties and provide it to various spacecraft analysis like separation analysis, coupled loads, etc. It is in a way a systems engineering job since I need to interact with all the subsystems and understand the analysis for which I'm providing mass properties. If needed, I design and install balance masses to balance a spacecraft so that it has the required mass properties. Later in the project, I put the whole spacecraft or its subsystem on a "spin table" and measure its mass properties.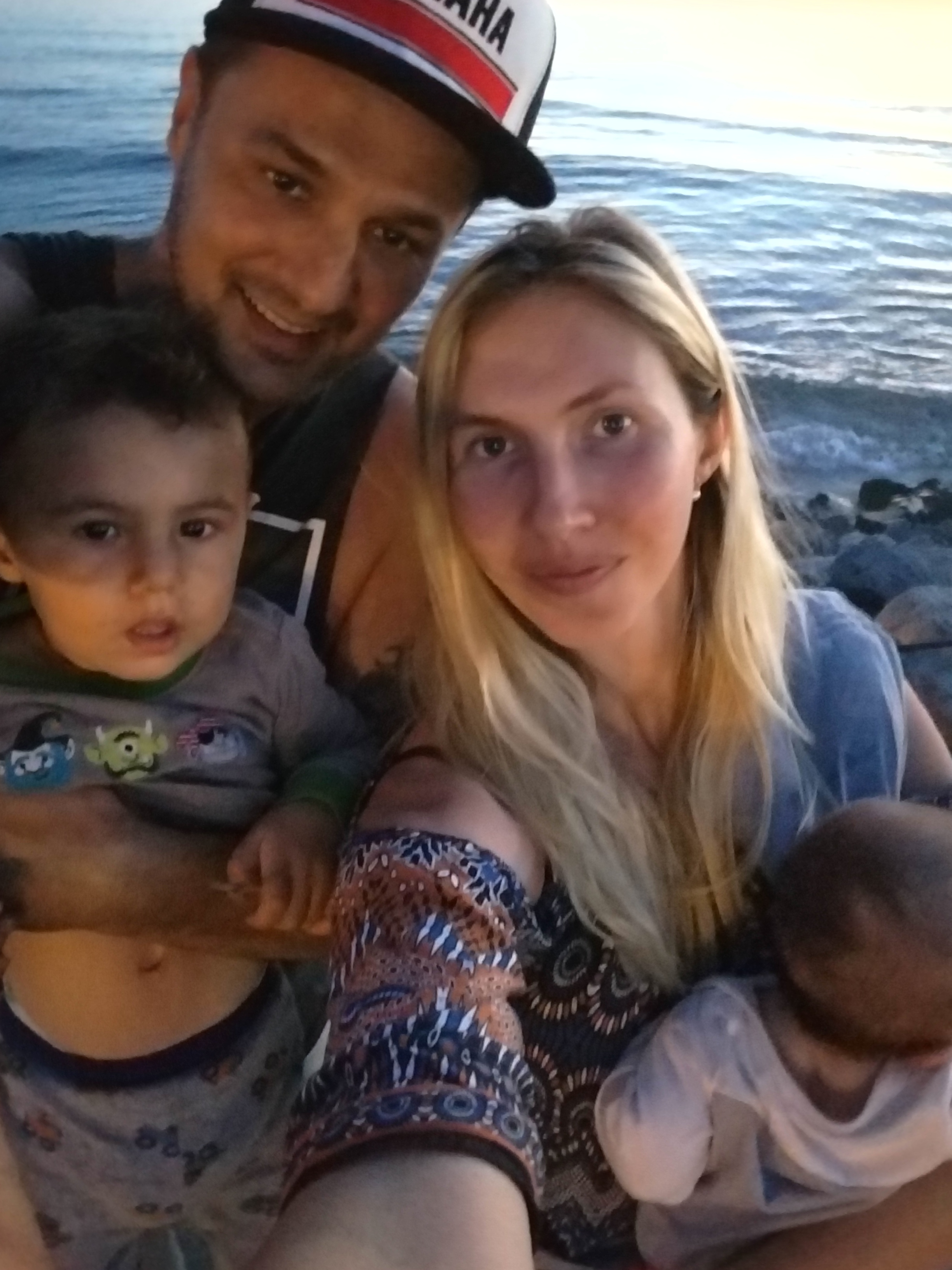 What have been some of your favorite projects to work on?
I've been working with Mars for quite a while, starting at operations for Opportunity Mars Rover and continuing with the Mars 2020 mission. Both projects are very fascinating, but I just got an opportunity to start working on Europa Clipper. The mission will send a spacecraft to a frozen moon of Jupiter and this really sparks my interest. It is going to be something that hasn't been done before and I am going to be a part of the explorers' team.
What has been your biggest professional challenge and how did you overcome it?
I think overcoming insecurities and self-doubt. Working around so many great minds, I sometimes have to pinch myself that I'm here. But the people at JPL really make me feel like I belong here.
What has been your biggest personal challenge, and how did you overcome it?
I came to the United States all by myself when I was 22, leaving all of my family and friends behind. It wasn't easy to be by myself, but I was going home once a year and eventually, I made new friends. Now, since I started my own family here—I have a 2-year-old boy and a 9-month-old girl—it is a challenge to go back home. I have many cousins in Russia and Europe who have little kids and sometimes I wish we lived closer so my kids could grow up surrounded by relatives.
Who inspires you?
Whenever I hear someone speaking passionately and knowledgeably, I get inspired, and it doesn't have to be someone from the science or engineering community. But after having kids, I think my mom is my inspiration. My younger sister and I lost our mom when I was 10 years old. Our dad was working as a mechanic on an international cargo ship where he would be at sea for six months or more at a time, and then home for four months, tops. We stayed with our grandmother, but we were free to do whatever we wanted. We could have easily skipped school and not done our homework—and I saw so many examples in Russia where kids were left by themselves and they would turn to crime or alcohol. Our mom, since the time I can remember, stressed the importance of education. After coming home from work—she was a civil engineer—she would take on the role of teacher, helping us learn new things. She did a spectacular job ingraining the urge for education in us that even when we lost her, we had no thought of giving up our studies. Now I want to give my kids the same values my mom gave to me.
What's one piece of advice you would give to others interested in a similar career?
Just go for it! Here in the United States, you have all the opportunities to achieve your dream. There is nothing that you can't obtain with hard work and perseverance. I honestly think anything is possible. I think maybe me becoming an astronaut or going to space is still possible if I decide to pursue it.
What do you love to do in your free time?
Before having kids, I loved to travel. I have friends and relatives in Europe, so Russia and Europe were my main travel destinations. A month after having my first child, I got a motorcycle license, and now my boyfriend and I are carving canyons of Angeles Crest Highway every Sunday on our motorcycles.
What is your favorite space image and why?
I love Opportunity Rover's shadow selfie image. I just feel that it is really beautiful aesthetically, but it also gives me a feeling that she stands there as a lonely conqueror of the red planet looking at her shadow. The only thing missing is a cape fluttering in the wind.