This page showcases our resources for those interested in learning more about Jupiter. It includes activities that can be done at home as well as videos, animations, stories, and articles.
On this page:
Videos & Animations
Activities
Stories
Juno's 10 Year Launch Anniversary
On Aug. 5, 2021, NASA's Juno mission celebrated 10 years since it launched from Cape Canaveral Air Force Station. The spacecraft has made numerous scientific discoveries since arriving at Jupiter on July 4, 2016. A snapshot of these includes the first definitive detection beyond Earth of an internal magnetic field that changes over time, Jupiter's "shallow lightning" and "mushballs", and the origins of Jovian polar light shows.
Earlier in 2021, NASA authorized a mission extension of Juno which will continue its investigation of Jupiter through September 2025, or until the spacecraft's end of life. This expansion tasks Juno with becoming an explorer of the full Jovian system – Jupiter and its rings and moons – with multiple rendezvous planned for three of Jupiter's most intriguing Galilean moons: Ganymede, Europa, and Io.
Celebrate Juno's 10 year launch anniversary by creating your own Juno orbiter!
Articles
Image Highlights
Other Resources
Solar System and Beyond Poster Set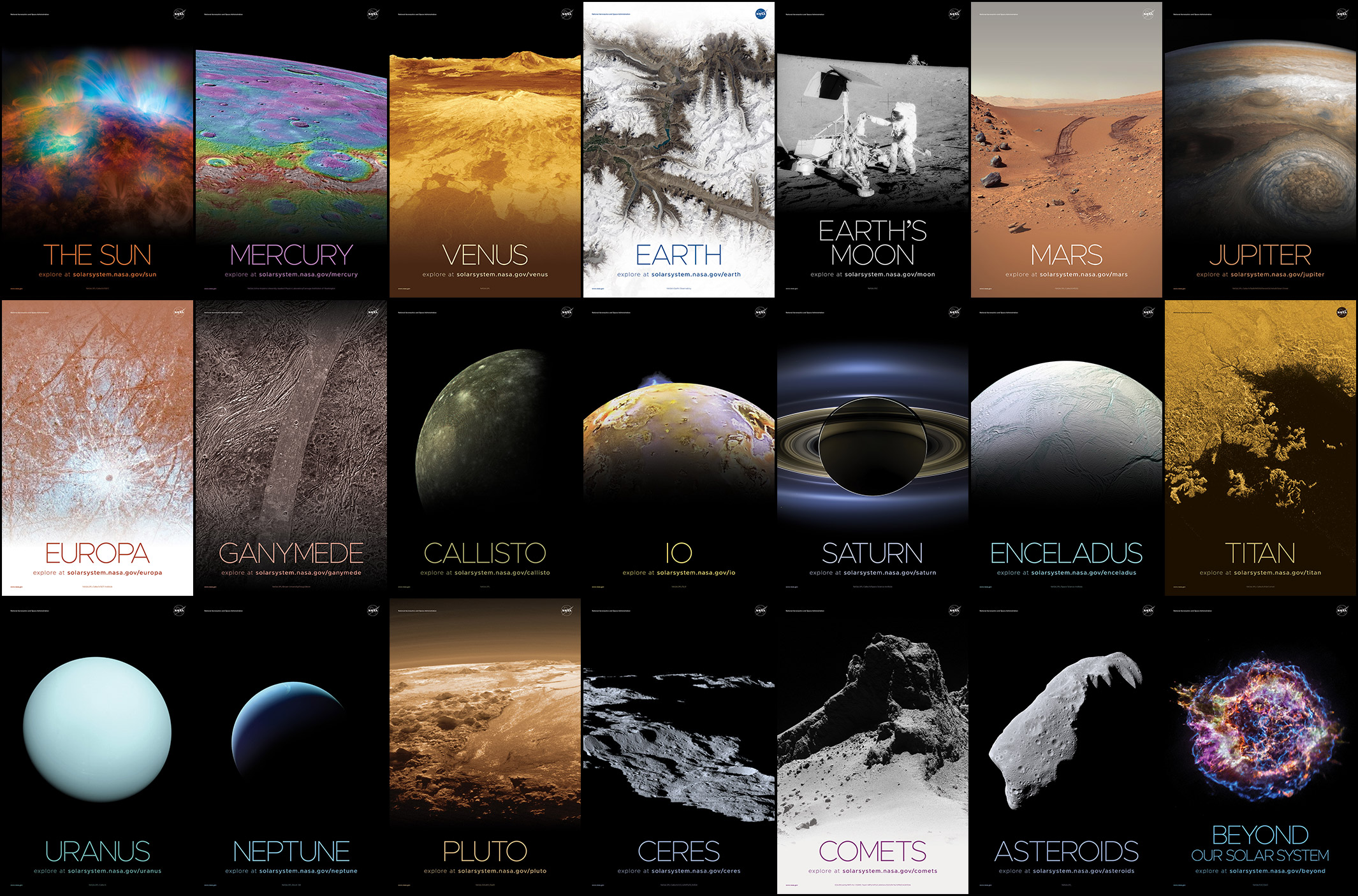 NASA's Eyes on the Solar System
NASA's Solar System Treks
The Solar System Treks are online, browser-based portals that allow you to visualize, explore, and analyze the surfaces of other worlds using real data returned from a growing fleet of spacecraft. You can view the worlds through the eyes of many different instruments, pilot real-time 3D flyovers above mountains and into craters, and conduct measurements of surface features.