Introduction
This page showcases our resources for those interested in learning more about Mars. It includes activities that can be done at home as well as videos, animations, stories, and articles.
On this page:
Highlights
Videos & Animations
Activities
3D Models
Stories
1. Perseverance Rover Mission to Mars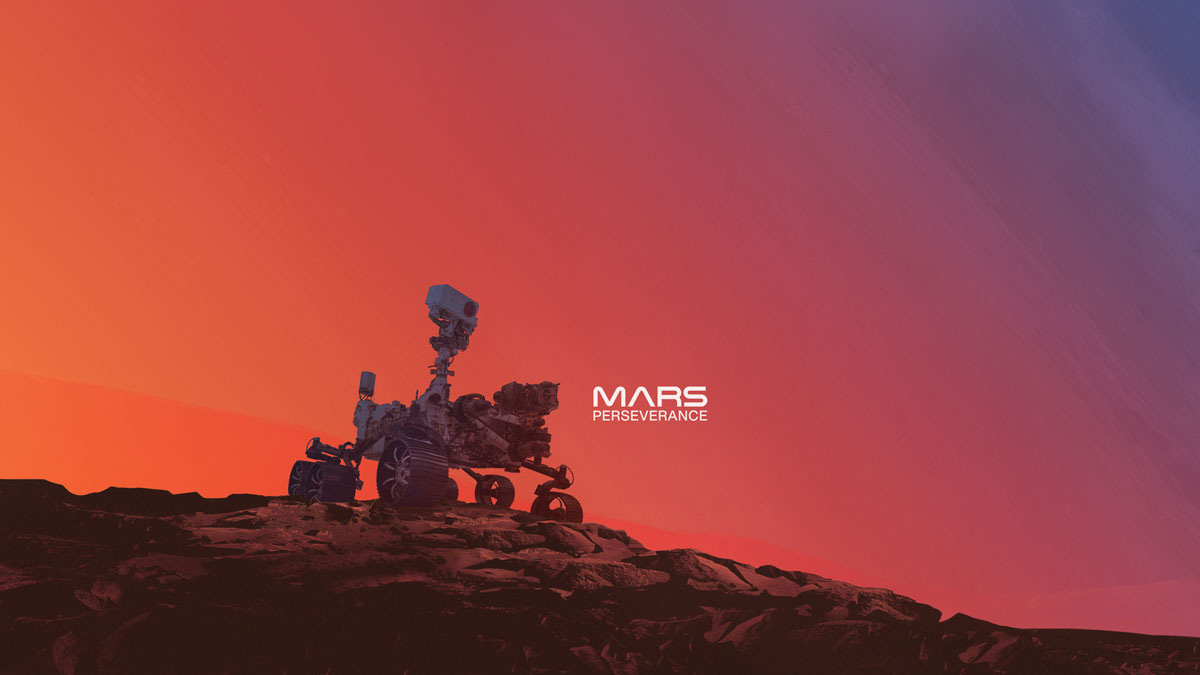 NASA's Mars 2020 Perseverance rover landed on Mars on February 18, 2021. Its main job is to search for signs of ancient life and collect samples of rock and regolith (broken rock and soil) for a possible return to Earth. NASA's Ingenuity Mars Helicopter, a technology demonstration, also hitched a ride on the rover. Ingenuity will make history's first attempt at powered flight on another planet.
You can make your own paper Mars helicopter with this activity.
For the latest news and events regarding NASA's Mars 2020 Perseverance rover, see here.
Articles
The largest, most advanced rover NASA has sent to another world touched down on Mars on February 18, 2021, after a 203-day journey. Confirmation of the successful touchdown was announced in mission control at NASA's Jet Propulsion Laboratory in Southern California at 3:55 p.m. EST.

Video from NASA's Mars 2020 Perseverance rover chronicles major milestones during the final minutes of its entry, descent, and landing (EDL) on the Red Planet on February 18, 2021, as the spacecraft plummeted, parachuted, and rocketed toward the surface of Mars. A microphone on the rover has also provided the first audio recording of sounds from Mars.
Image Highlights
Explore the first 360-degree panorama taken by Mastcam-Z, a zoomable pair of cameras aboard NASA's Perseverance Mars rover. The panorama was stitched together on Earth from 142 individual images taken on Sol 3, the third Martian day of the mission (Feb. 21, 2021).
2. Volcanoes on Mars
Evidence abounds that volcanoes dot the solar system. Mars is one place where these phenomena exist, and the planet boasts the solar system's largest (though, now, likely inactive) volcanoes. Olympus Mons on Mars is the tallest volcano in our solar system and measures 69,000 ft (21.1 km) high. In comparison, Mauna Kea on Earth rises roughly 13,800 ft (4.2 km) above sea level (this volcano also extends about 19,700 ft or 6 km below sea level).
Early on, Mars had really active volcanoes which were fed by hot, rising blobs of rock from deep inside the planet. But Mars doesn't have tectonic plates that move over hotspots, like in Hawaii. So, instead of getting a chain of volcanoes, you could keep building one huge one, and, with the lower gravity on Mars (38% that of Earth), that magma could be pushed to great heights. This is how Mars ended up with such enormous volcanoes.
Articles
Volcanoes expose the pulse of many planets and moons, offering clues to how these bodies evolved from chemical soups to the complex systems of gases and rocks we see today. Unearthing these clues is what motivates planetary scientists to venture to such inhospitable places on Earth as smoldering lava fields and glacier-covered volcanoes.
Other Resources