News
| September 15, 2017
NASA's Cassini Spacecraft Ends Its Historic Exploration of Saturn
A thrilling epoch in the exploration of our solar system came to a close today, as NASA's Cassini spacecraft made a fateful plunge into the atmosphere of Saturn, ending its 13-year tour of the ringed planet.
"This is the final chapter of an amazing mission, but it's also a new beginning," said Thomas Zurbuchen, associate administrator for NASA's Science Mission Directorate at NASA Headquarters in Washington. "Cassini's discovery of ocean worlds at Titan and Enceladus changed everything, shaking our views to the core about surprising places to search for potential life beyond Earth."
Telemetry received during the plunge indicates that, as expected, Cassini entered Saturn's atmosphere with its thrusters firing to maintain stability, as it sent back a unique final set of science observations. Loss of contact with the Cassini spacecraft occurred at 4:55 a.m. PDT (7:55 a.m. EDT), with the signal received by NASA's Deep Space Network antenna complex in Canberra, Australia.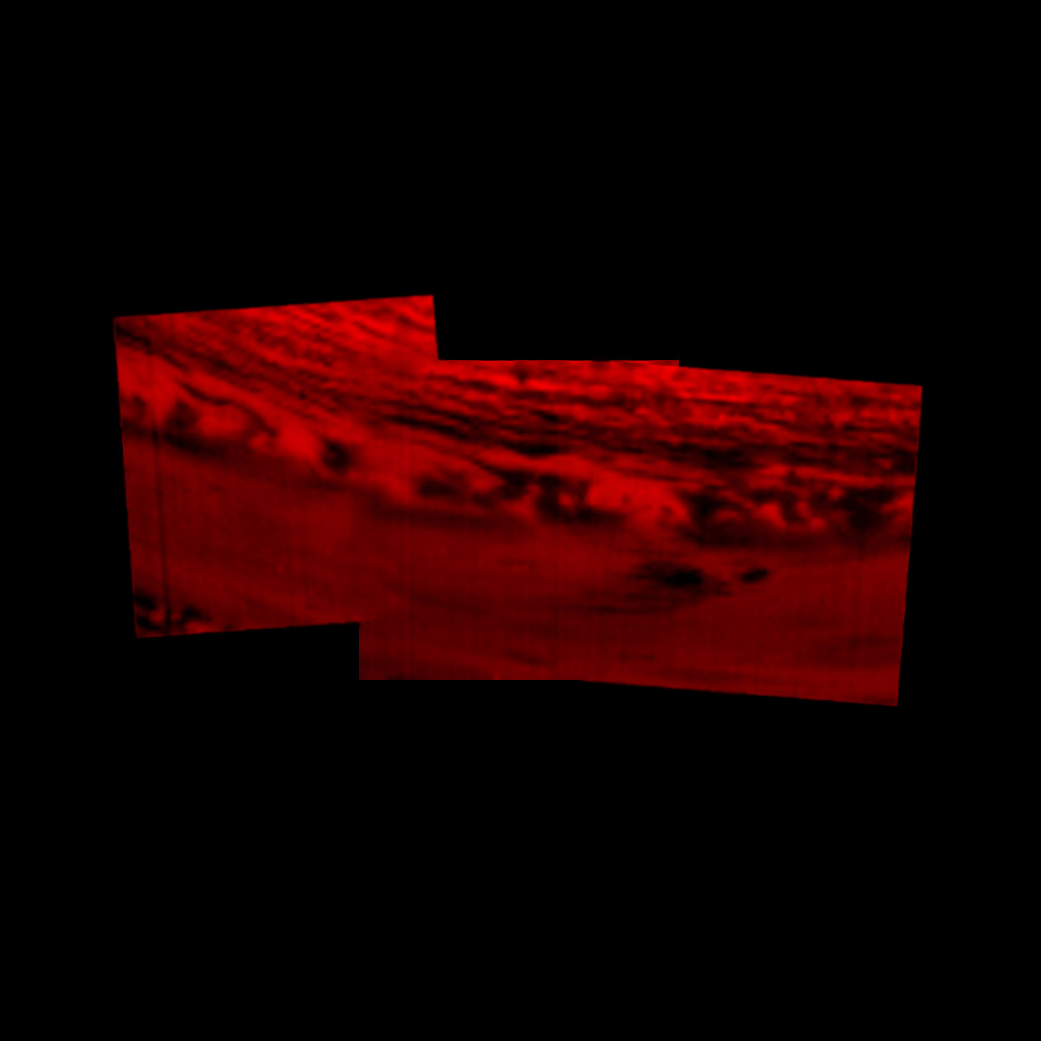 "It's a bittersweet, but fond, farewell to a mission that leaves behind an incredible wealth of discoveries that have changed our view of Saturn and our solar system, and will continue to shape future missions and research," said Michael Watkins, director of NASA's Jet Propulsion Laboratory in Pasadena, California, which manages the Cassini mission for the agency. JPL also designed, developed and assembled the spacecraft.
Cassini's plunge brings to a close a series of 22 weekly "Grand Finale" dives between Saturn and its rings, a feat never before attempted by any spacecraft.
"The Cassini operations team did an absolutely stellar job guiding the spacecraft to its noble end," said Earl Maize, Cassini project manager at JPL. "From designing the trajectory seven years ago, to navigating through the 22 nail-biting plunges between Saturn and its rings, this is a crack shot group of scientists and engineers that scripted a fitting end to a great mission. What a way to go. Truly a blaze of glory."
As planned, data from eight of Cassini's science instruments was beamed back to Earth. Mission scientists will examine the spacecraft's final observations in the coming weeks for new insights about Saturn, including hints about the planet's formation and evolution, and processes occurring in its atmosphere.
"Things never will be quite the same for those of us on the Cassini team now that the spacecraft is no longer flying," said Linda Spilker, Cassini project scientist at JPL. "But, we take comfort knowing that every time we look up at Saturn in the night sky, part of Cassini will be there, too."
Cassini launched in 1997 from Cape Canaveral Air Force Station in Florida and arrived at Saturn in 2004. NASA extended its mission twice – first for two years, and then for seven more. The second mission extension provided dozens of flybys of the planet's icy moons, using the spacecraft's remaining rocket propellant along the way. Cassini finished its tour of the Saturn system with its Grand Finale, capped by Friday's intentional plunge into the planet to ensure Saturn's moons – particularly Enceladus, with its subsurface ocean and signs of hydrothermal activity – remain pristine for future exploration.
While the Cassini spacecraft is gone, its enormous collection of data about Saturn – the giant planet, its magnetosphere, rings and moons – will continue to yield new discoveries for decades to come.
"Cassini may be gone, but its scientific bounty will keep us occupied for many years," Spilker said. "We've only scratched the surface of what we can learn from the mountain of data it has sent back over its lifetime."
An online toolkit with information and resources for Cassini's Grand Finale is available at:
https://saturn.jpl.nasa.gov/grandfinale
The Cassini-Huygens mission is a cooperative project of NASA, ESA (European Space Agency) and the Italian Space Agency. JPL, a division of Caltech in Pasadena, manages the mission for NASA's Science Mission Directorate in Washington.
Media Contacts
Dwayne Brown / Laurie Cantillo
NASA Headquarters, Washington
202-358-1726 / 202-358-1077
dwayne.c.brown@nasa.gov / laura.l.cantillo@nasa.gov
Preston Dyches
Jet Propulsion Laboratory, Pasadena, Calif.
818-354-5011
preston.dyches@jpl.nasa.gov