Inside the Cassini team's beloved tradition of Friday breakfast together.
At 9:30 on a recent Friday morning, a small crowd gathers inside the Cassini team's conference room, no laptops or notebooks in sight. Instead, a breakfast spread has taken over the long table: warm biscuits, homemade turkey and pork sausages with gravy, baked eggs with cracked black pepper, and a steaming pot of South Carolina grits—complete with maple syrup on the side for drizzling, of course.
For more than a decade, members of the Cassini team at JPL have turned the most important meal of the day into a beloved tradition of friendship, conversation and delectable delights. Now, as the mission counts down its final days during the Grand Finale, the breakfasts continue to bring together a crew of people who have spent nearly two decades working together.
On this particular July morning, Cassini Project Manager Earl Maize and Spacecraft Operations Manager Julie Webster are taking their turns as hosts with a hearty Southern brunch. There's also fresh fruit, coffee and orange juice at the end of the table, and the room fills quickly with hungry coworkers and laughter.
"It's really become a family," says Webster. "As hard as it is to end the space project, it's really hard to break up the camaraderie."
Originally dubbed the "Navigators' Breakfast," the tradition began in 2006 when then-navigation team member Andrew Vaughan suggested the idea in an email to a crew of navigators working on the Cassini mission. Vaughan was inspired by his own graduate school days, when he and a handful of students started a breakfast club with each person taking turns supplying bagels, donuts, coffee or any item of their choice. "We gathered Friday morning and talked for a few minutes while toasting bagels and spreading cream cheese, and then got back to work. But it helped to get to know everyone," he wrote to the Cassini team, explaining his idea. "I am wondering if there is any interest in starting something similar in the Nav group?"
The answer was yes. Now organized by Kevin Criddle—a navigation engineer on the Cassini orbit determination team—the breakfast has evolved to include a variety of participants and a range of impressive offerings, from fresh-made crepes and French toast with real Canadian maple syrup, to boxes of pastries from a popular local Cuban bakery.
"Most folks really enjoy the opportunity to network with other team members in a non-mission-related environment," Criddle says. "It's been a great way to start our Friday morning and celebrate the end of the work week."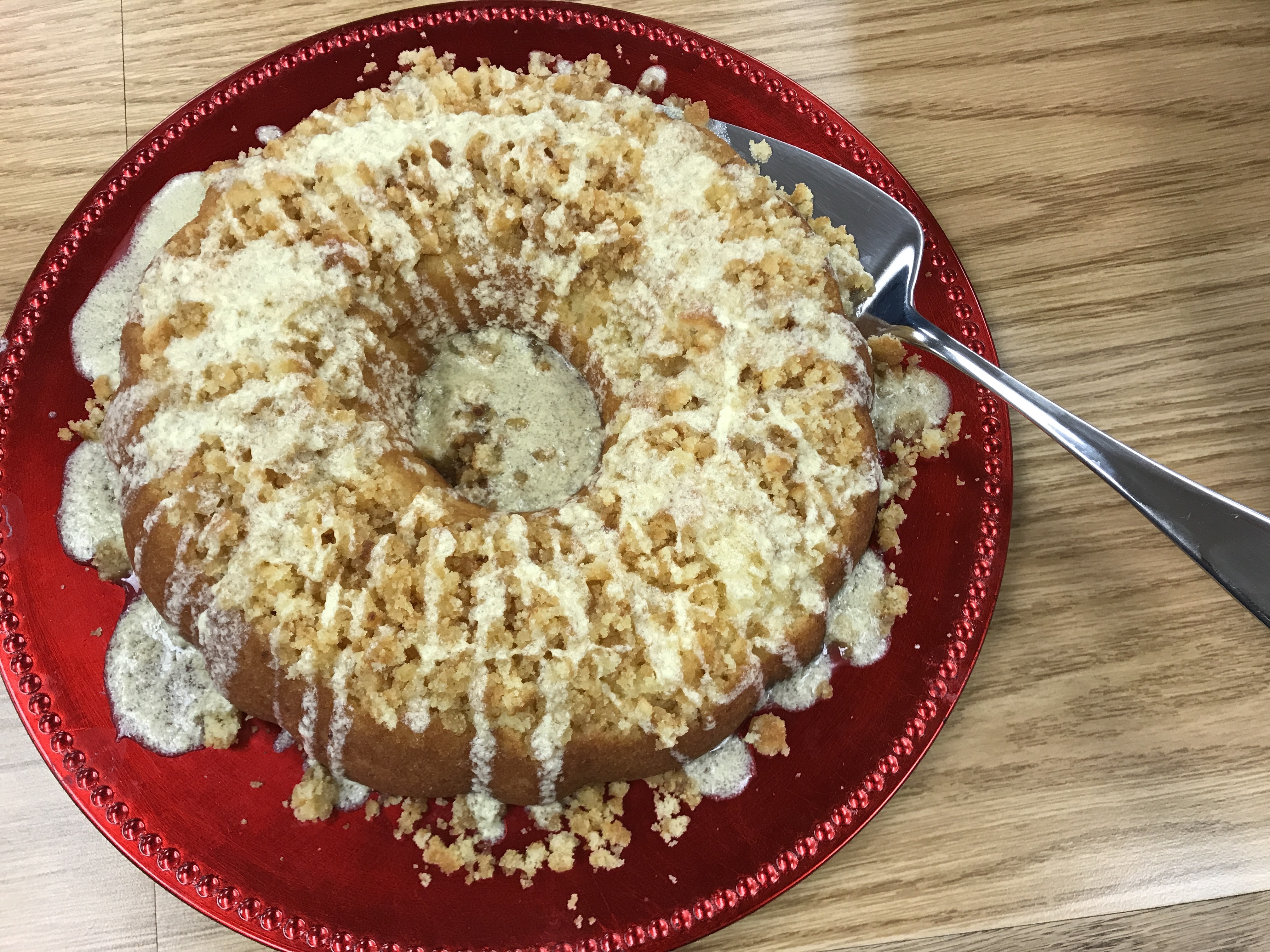 One member in particular even has a devoted fan base: Mission Operations Engineer Kathleen Kelleher, known as a "super baker" among her coworkers. When Kelleher is hosting with her homemade quiches, coffee cakes, pies and empanadas, invitees know to come early because the room gets extra crowded.
The team shares more than just food, too. Vacation photos are displayed on the big screen and there have been plenty of celebrations over the years, especially baby showers; at one point, six women on the team were pregnant at the same time and newborns were regularly brought in during breakfast to meet everyone.
As Staff Assistant Karen Chan puts it, "We party whenever we can."