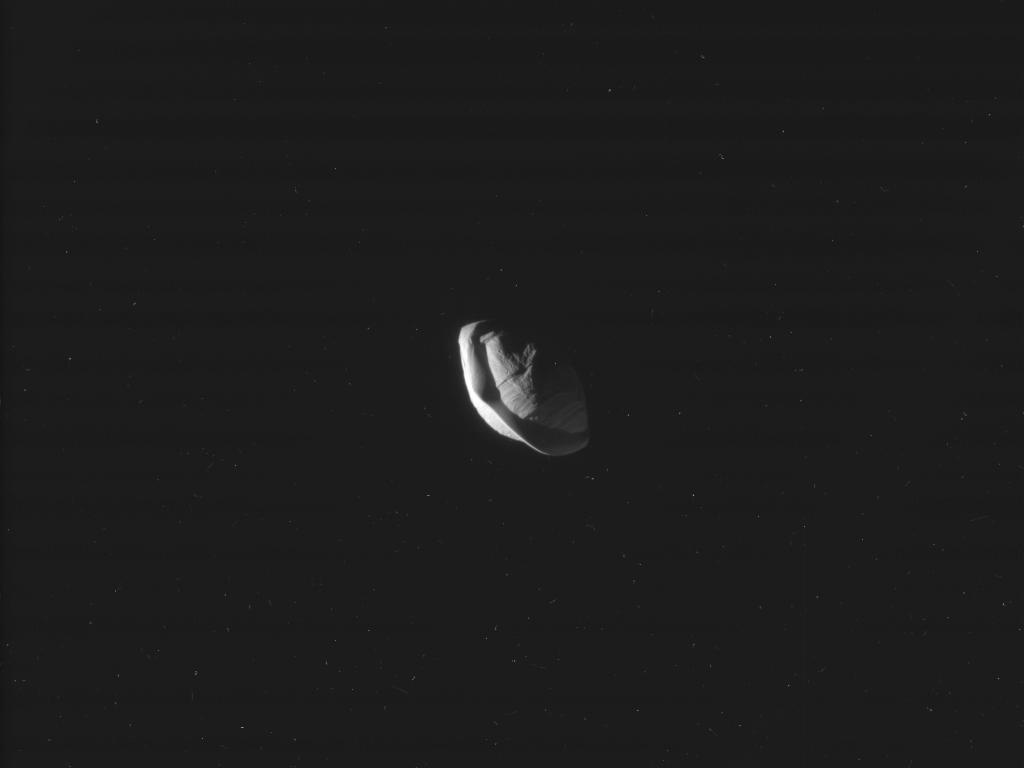 These raw, unprocessed images of Saturn's tiny moon, Pan, were taken on March 7, 2017, by NASA's Cassini spacecraft. The flyby had a close-approach distance of 24,572 kilometers (15,268 miles).
These images are the closest images ever taken of Pan and will help to characterize its shape and geology.
Additional raw images from Cassini are available at:
https://saturn.jpl.nasa.gov/galleries/raw-images
The Cassini-Huygens mission is a cooperative project of NASA, ESA (European Space Agency) and the Italian Space Agency. NASA's Jet Propulsion Laboratory in Pasadena, California, manages the mission for the agency's Science Mission Directorate in Washington. The Cassini imaging operations center is based at the Space Science Institute in Boulder, Colorado. Caltech in Pasadena manages JPL for NASA.
For more information about Cassini, visit:
and
---
News Media Contact
Preston Dyches
Jet Propulsion Laboratory, Pasadena, Calif.
818-354-7013
preston.dyches@jpl.nasa.gov