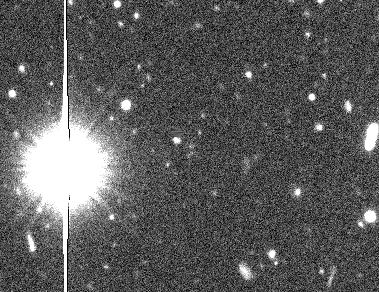 Discovery
Margaret was discovered on Aug. 29, 2003 by Scott S. Sheppard and David C. Jewitt with the Subaru 8.2-m reflector at the Mauna Kea Observatory on the island of Hawaii.
Overview
Margaret is considered an irregular moon of Uranus because of the eccentricity and inclination of its orbit, but it is the only such moon that travels in a prograde direction―that is, in the same direction as the regular moons and the planet's rotation about its axis. Only about 20 km in diameter and very dark, it is likely an object that was captured by Uranus' gravity.
How Margaret Got its Name
Originally called S/2003 U3, Margaret was named after a woman who serves Hero in William Shakespeare's play, "Much Ado About Nothing."​