Dr. Sue Smrekar of NASA's Jet Propulsion Laboratory is the principal investigator for the VERITAS mission. JPL will provide project management. The German Aerospace Center (DLR) will provide the mission's infrared mapper. The Italian Space Agency (ASI) and France's Centre National d'Etudes Spatiales (CNES) will contribute to the radar and other parts of the mission. Lockheed Martin is a partner on the VERITAS mission, and will build the spacecraft.
Mission Leadership Team
VERITAS Mission Leadership Team
Suzanne Smrekar, JPL – Principal Investigator
Darby Dyar, Planetary Science Institute/Mount Holyoke College – Deputy Principal Investigator & VEM Instrument Co-lead
Rick Nybakken, JPL – Project Manager
Scott Hensley, JPL – Project Scientist
John Brophy, JPL – Project Systems Engineer
Joern Helbert, DLR – VEM Instrument Co-lead
Bruce Campbell, NASM – VISAR instrument co-lead
Marco Mastrogiuseppe, University of Rome – VISAR instrument co-lead
Luciano Iess, University of Rome – Gravity Science investigation co-lead
Erwan Mazarico, NASA GSFC – Gravity Science investigation co-lead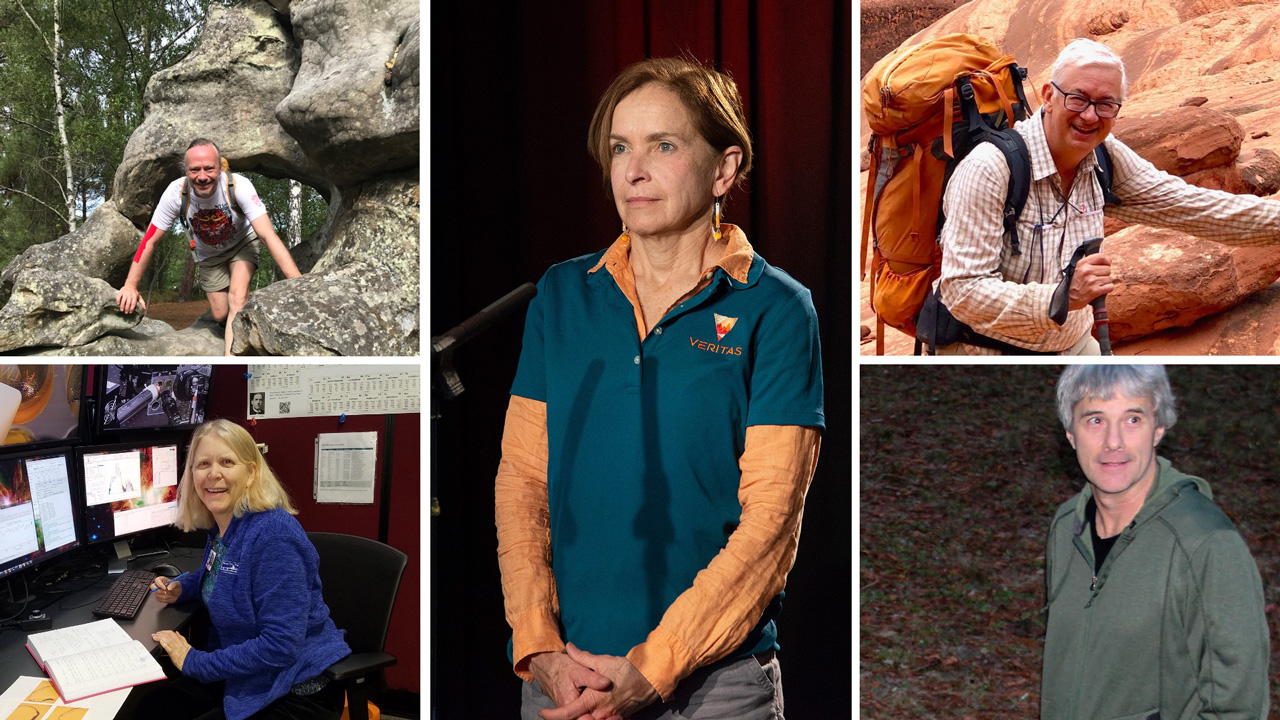 Dr. Smrekar is an internationally recognized Venus surface and interior expert. Her work focuses on understanding the key factors that cause terrestrial planets, especially Venus and Earth, to evolve along different paths. Her research integrates geophysical modeling, data analysis, and geologic constraints. Dr. Smrekar has assembled a diverse science team of leading experts from around the world, with 16 NASA-funded members and nine foreign co-investigators, including two postdocs. The experienced Venus scientists on VERITAS' diverse interdisciplinary science team will use opportunities throughout the mission to train the next generation of leaders from among the team's mid- and early-career scientists.
Science Team
Science Team
Suzanne Smrekar
Jeffrey Andrews-Hanna
Doris Breuer
Debra Buczkowski
Bruce Campbell
Anne Davaille
Gaetano Di Achille
Melinda Darby Dyar
Caleb Fassett
Martha Gilmore
Joern Helbert
Scott Hensley
Robert Herrick
Luciano Iess
Lauren Margaret Jozwiak
Tiffany Kataria
Marco Mastrogiuseppe
Erwan Mazarico
Nils Müller
Daniel Nunes
Maria Carmela Raguso
Joann Stock
Ellen Stofan
Constantine Tsang
Jennifer Whitten
Thomas Widemann
Howard Zebker
Project Team
Project Team
Alessandra Babuscia
Pierre Bousquet
Mark Boyles
John Brophy
Matthew Cox
Bill Frazier
Pieter Kallemeyn
Dorothy Lewis
Rick Nybakken
Angelo Olivieri
Dragana Perkovic-Martin
Gisbert Peter
Lori Risse
Adnan Selod
Mark Wallace
Josh Wood
Tung-Han You
DSAC-2 TDO Project Team
DSAC-2 TDO Project Team
Eric Burt
Todd Ely
Donald Heyer